It's been cold up here. Lots of wind, too, and snow. Winter! on the North Shore.
The slopes and ski trails are in great shape, as is the community skating rink, and everyone has been taking advantage of them.
Indoors, it's been a little quiet, as artists and arts organizations gather their creativity for another year, but there are lots of places to hear great music!
Tonight, look for Modern Square Dancing at the 4-H Building at the Cook County Community center from 7:30-9 p.m. No experience or partner is required. All welcome. Donation requested. For more info, contact caller John Mattice at jmattice@uark.edu or 218-877-7654.
On Friday night, the Grand Marais Public Library is screening "Glory," at 6 p.m. The film is free.
The 100-day project begins Sunday, Jan. 21. Register by Saturday, Jan. 2o.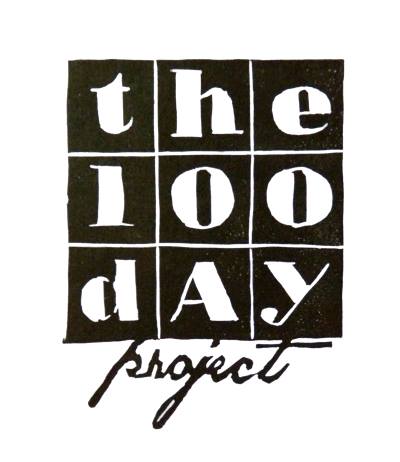 The 100DayProject is an effort to motivate participants to commit to 100 days of creativity and invest in that most essential artistic habit: practice! The project ends April 30. Those who are interested can sign up to participate in the virtual resource and community powered by Grand Marais' sister arts community in Marquette, Mich.
At the end of the 100DayProject participants will have the option to submit work to a virtual exhibition. Information on this will be provided closer to the end date. Learn more here: click here.
Next week is Open Crafting week at North House Folk School. On Tuesday, Jan. 23, basketmakers and woodcarvers will gather at North House from 5-7 p.m. to work on their projects. On Wednesday night, Jan. 24, knitters and spinners are invited to create from 5-7 p.m. Free.
And next Thursday, Jan. 25, the Duluth Art Institute will hold a workshop at the Grand Marais Public Library entitled Metal Tooling. Participants wil create unique, colorful and textured artwork by tracing designs and patterns onto thin metal sheeting before coloring with permanent markers. This is a one-hour workshop. Participation is limited. A sign-up sheet is available at the library. The workshop is from 10:30-11:30 a.m. Free.
Exhibits:
 Linda Ricklefs Baudry will show her work at Fika Coffee this month.
The artist completed this series during a Plein Air competition at the Grand Marais Art Colony.
The annual Winter Plein Air exhibit opens at the Johnson Heritage Post for with a reception from 5-8 p.m Friday, Jan. 26. The show closes on Sunday, Jan.  28.  Stay tuned for details.
In Duluth, the Tweed Museum of Art continues the exhibit "Chance" by Kathy McTavish.
"Chance" is a synergetic installation driven by code that combines image and sound to create a cross-sensory, polyphonic experience. A landscape of painted walls and multi-channel sound encloses the viewer. Choreographed by code, a circle of machine quartets investigate chance, emergence, friction, resonance and change. The exhibit continues through October 2018.
The Duluth Art Institute will host the 2018 Member Show with an opening reception from 5-7 p.m. on Thursday, Jan. 25. The exhibit will be mounted in the Great Hall in the Depot. This is always a fun exhibit with work from member artists throughout the region. Details next week.
In Thunder Bay, the current annual Juried Exhibition at the Definitely Superior Art Gallery has been extended through Jan. 20 through popular demand.
Next week, on Jan. 27, DefSup will hold "Direlecte," with a special 10th anniversary edition. "Direlecte" celebrates spectacular wearable art, fashion, performance and music.
Check out a video of last year's event here.
At the Thunder Bay Art Gallery, an exhibit entitled "At Pelican Falls" opened earlier this month.
Other exhibits include "Wood, Quill, Stone: Works from the Permanent Collection" and "Connecting Layers: Layers, the Big Art Connection." The "Layers" exhibit has been extended to Jan. 21.
 Opportunities:
 Applications for a full-time Program Coordinator and PT summer Print Studio Internship at the Grand Marais Art Colony are due Jan. 21.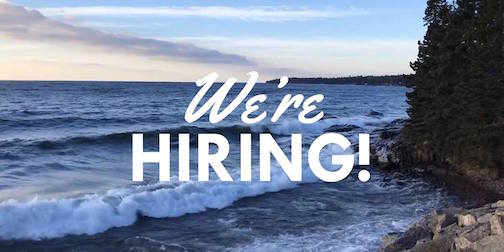 To learn more, click here.
North House Folk School is hiring as well. The openings are for a Technology & Systems Manager and a School Store and Administrative Assistant. Request a job application here.
One of Bryan Hansel's images was recently selected for the Online Photographer Baker's Dozen B&W.
Check out the post about this photograph here.
Listen to a great interview with singer/songwriter Andrew D. Huber that was broadcast on WTIP's The Scenic Route last week. WTIP's music director, Will Moore, interviews the musician who talks about his music and plays a few songs. Click here for the interview.
Just for Fun:
The latest craze: Find your art doppelganger, or art that looks (a little) like you. Check it out here.
Here's the music for the week:
Thursday, Jan. 18:
Timmy Haus, Mogul's Grille, 4 p.m.
Easy Riders, Voyageur Brewing Co., 5 p.m.
Jim & Michele Miller, Poplar River Pub, 6 p.m.
Jon Cron, North Shore Winery, 6 p.m.
Joe Paulik, Gun Flint Tavern 8 p.m.
Friday, Jan. 19:
Gene Lafond and Amy Grillo, Voyageur Brewing Co., 4 p.m.
Joe Paulik, Mogul's Grille 4 p.m.
Pete K, Bluefin Grille, 8 p.m.
Brothers in Arms, Grandma Ray's, 8 p.m.
Pushing Chain, Wunderbar, 8 p.m.
Timmy Haus, Papa Charlie's, 9:30 p.m.
Saturday Jan. 20:
Eric Frost, Apres Ski at Papa Charlie's, 3:15 p.m.
Eric Frost, Cascade Lodge Pub, 6 p.m.
Gordon Thorne, Lutsen Resort, 7 p.m.
Jim & Michele Miller, Skyport Lodge, 7 p.m.
Mary Bue and the Holy Bones with Plucked Up String Band, Wunderbar, 7 p.m.
4-Shore, Grandma Ray's, 8 p.m.
SplinterTones, Papa Charlie's, 9 p.m.
Sunday, Jan. 21:
Mary Bue, Wunderbar, noon
Monday, Jan 22
Al & Rod, Bluefin Grille, 8 p.m.
Alan Sparkhawk of Trampled by Turtles, Monday Songwriter Series, Papa Charlie's, 8 p.m.
Tuesday, Jan. 23:
Joe Paulik, Poplar River Pub, 6 p.m.
Wednesday, Jan. 24:
Moors & McCumber, Wednesday Songwriter Series, Papa Charlie's, 8 p.m.
We found lots of ice shots this week, as you an imagine. Enjoy!
First up, a few outstanding bird photographs.
And now some landscapes:
And finally, this!
Have a great weekend, everyone! Stay warm!