It's potpourri week on the North Shore — everything from movies to learning opportunities for artists, book talks to theater, as well as lots of live music and art exhibits.
First up is "Breathe," a newly released French movie about friendship and betrayal. "Breathe" will be screened at  the Grand Marais Public Library at 6 p.m. Friday. It looks like it will be good film. Check out the trailer here. Free.
On Saturday at 1 p.m., the Grand Marais Art Colony will host Bao Phi, program director for The Loft Literary Center in Minneapolis.  Phi will discuss the $25,000 McKnight Fellowship for Writers, the Minnesota Emerging Writer's Grant (which provides Minnesota writers financial support and professional assistance to develop and implement multifaceted plans to help them with their artistic endeavors), and other opportunities for writers. Preregister with Bao by emailing him at bphi@loft.org. The information session is free and open to all.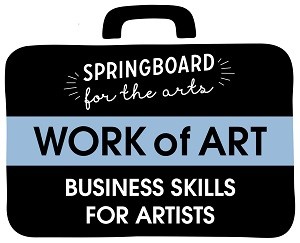 This event at the Art Colony will be followed next weekend by a series of classes for artists and their businesses.
Entitled "Work of Art: Business Skills for Artists," the workshops are hosted by the Art Colony in collaboration with Springboard for the Arts. Based in St. Paul, Springboard for the Arts is organized to connect artists with the skills, information, and services they need to make a living and a life. The event is funded in part by Sivertson Gallery and individual donors. Each workshop is $15 and will be held March 5-6. They include:
Career Planning & Time Management for Artists, Saturday, March 5, 9-11:30 a.m.
Recordkeeping for Artists, Saturday, March 5, 1-3:30 p.m.
Pricing for Artists, Sunday, March 6, 9 – 11:30 a.m.
Social Media Basics for Artists, Sunday, March 6, 1-3:30 p.m.
For more information and to register, call the Art Colony at 387-2737 or click here.
In conjunction with this event, the Art Colony will host a Community Conversation at noon on Saturday, March 5, entitled "Building a Thriving Artist Community."  What tools and resources do you need as an artist in Cook County?  What are the road blocks and detours you have experienced?  What kind of support would you benefit from in your artistic professional development?  What sort of best practices have you seen in other communities? The event is free and open to the public. Participants can bring a lunch if they wish. Beverages will be served.

And then we come to the question:  How big is Cook County's community of artists? Is it 200 people? 500? 1,000?
The Art Colony and its partners want to know so they can identify the needs of the creative community here. Musicians, artists, writers, actors,  and creative types of all kinds — please fill out this survey. If you live here, spend part of the year here, visit frequently or simply identify Cook County as your creative home, you're a Cook County Creative and the Art Colony wants to hear from you. The survey only takes a few minutes and will be important to help identify how to make our artistic community grow and prosper in ways that could benefit us all. Pass the link on to your fellow creatives, too.
Meanwhile, there's art to be seen and enjoyed.
The Northern Fiber Retreat's Instructors Exhibit continues at the Art Colony through the weekend. The exhibit is open from 9 a.m. to 4 p.m. daily.
On Wednesday, March 2, local author Tim McDonnell will give a presentation at the Grand Marais Public Library entitled "Woods, Work and A Sense of Wonder: Growing Up on the Gunflint Trail." McDonnell will read selections from his book "The Whole Forest for a Backyard: A Gunflint Trail Wilderness Memoir." He will also introduce his second book, "The Contemplative Paddler's Fireside Companion," due out in May. He will speak at 6 p.m.
If you're a fan of Internet cat videos, a special screening of the Walker Art Center's collection of online cat videos will be screened at the Zinema 2 in Duluth at 7 p.m. and 9 p.m. March 2. Tickets are $9 for adults, $7 for students and $6.50 for senior citizens.
Also in Duluth, "Broadway Bound," the award-winning play by Neil Simon, will be performed at the Duluth Playhouse in the Depot through Feb. 28. Performances are at 7:30 p.m. Thursday through Saturday and 2 p.m. Sunday.
In Thunder Bay, the Magnus Theater presents "Venus in Fur," an adaptation of the 1870 novel "Venus in Furs," which challenges gender roles and sexual conventions. The play opens Feb. 29 and runs through March 12 with performances at 8 p.m. Monday through Saturday. Matinees are at noon on Wednesday and 2 p.m. Saturday. For more info and tickets, click here. The theater is located at 10 Algoma St. South.
The exhibit, "Unconstrained: Comic Art by Five Emerging Artists" continues at the Thunder Bay Art Gallery.
 Upcoming
The Big Wu will perform at Papa Charlie's March 4-5 at 9:30 p.m., and play an acoustic set on Sunday, March 6 at 3:30 p.m.
The Spirit of the Wilderness art show, "Sense of Wonder: Expressing This Place" opens with a reception at the Johnson Heritage Post from from 5-7 p.m. March 4. Author Chel Anderson will speak.
Bill Ratner, America's premier voiceover performer, will speak at the Arrowhead Center for the Arts at 6:30 p.m. Tuesday, March 8. Hosted by the North Shore Health Care Foundation, the show is free and open to the public. Stay tuned for details.
In other art news, Betsy Bowen is putting the final touches on the art for "One North Star:  A Counting Book" by Phyllis Root.  The illustrations were designed by Beckie Prange from Ely, with the final hand-colored woodcuts and book design by Bowen.
"I think my work evolved in a fresh way, working with Beckie's layouts," Betsy said.  The book will be out in hardcover in September from the University of Minnesota Press.
Next up for Bowen will be "The Lost Forest," also by Phyllis Root, with illustrations by Bowen.  The book is about a mislabeled area in an 1882 survey which was discovered in 1967 to be 144 acres of unlogged virgin forest near Deer River.  Bowen is just getting started researching the way survey work was done in the era before GPS.  Watch for the book in the spring of 2018.
Liz Sivertson has brought in new work to Sivertson Gallery, including this beauty: "She Who Must Be Obeyed."
 Here's the music schedule for this week:
Thursday, Feb. 25:
James Moors, Moguls Grille, 3:30 p.m.
Jon Kallberg, Poplar River Pub, 6 p.m.
Dance Party with DJ Beavstar, Papa Charlie's, 9 p.m.
Friday, Feb. 26:
Blue Moon, Moguls Grille, 3:30 p.m.
Pushing Chain, Voyageur Brewing Co., 4 p.m.
Black River Revue, Gun Flint Tavern, 8:30 p.m.
Timmy Haus, Papa Charlie's, 9:30 p.m.
Saturday, Feb. 27:
Gordon Thorne, Papa Charlie's, 3:15 p.m.
Timmy Haus, Voyageur Brewing Co., 4 p.m.
Joe Paulik, Papa Charlie's, 6:45 p.m.
Eric Frost, Lutsen Resort, 7 p.m.
Rod & Caribou, Cascade Lodge Pub, 7 p.m.
Wild Berry Jam, Gun Flint Tavern, 7:30 p.m.
SplinterTones, Papa Charlie's, 9:30 p.m.
Sunday, Feb. 28:
Pushing Chain, Papa Charlie's, 3:30 p.m.
Jazz Guitar with Briand Morrison, Bluefin Grille, 6 p.m.
Timmy Haus, Gun Flint Tavern, 6:30 p.m.
Monday, Feb. 29:
Briand Morrison, Moguls Grille, 4 p.m.
Haley Bonar, Songwriter Series, 8 p.m.
Tuesday, March 1:
Briand Morrison, Poplar River Pub, 6 p.m.
Boyd Blomberg, Open Mic Night, Papa Charlie's, 7 p.m.
Wednesday, March 2:
Open Mic Night, Gun Flint Tavern, 5 p.m.
Rachael Kilgour, Spotlight North, Papa Charlie's, 8 p.m.
We found quite a selection of photos this week.
Let's start with Mom, the Bald Eagle. This is a video capture from the DNR's videocam at an eagle's nest near St. Paul. She laid three eggs this year, which will hatch sometime next week.
Sitting on eggs in the winter can be a cold business.
Nace Hagemann caught this chickadee with a mouthful.
Here's a sweet painting of a chickadee by Tom Soucek. It's at Kah-Nee-Tah Gallery in Lutsen
Not a painting, but looks like it.
Some of our local photographers have been experimenting with a new technique called the rabbit hole. This is Travis Novitsky's take on it.
And here are some lovely landscapes we found this week.
Here's to a wonderful weekend!