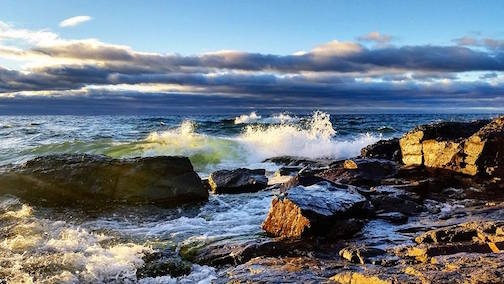 Clear skies and balmy weather welcome in the month of November, and this week, look for lots of cool things to do and see.
First up is is the Community Book Read of Linda LeGarde Grover's, "The Road Back to Sweet Grass."  The program is a collaboration between the Grand Marais Public Library, WTIP Community Radio, the Grand Marais Art Colony and lots of events are planned for this week.
After reviewing many possible titles, representatives from the library and WTIP chose the engaging novel by Linda LeGarde Grover, a member of the Bois Forte band of Ojibwe. "The Road Back to Sweetgrass" has been awarded the Native Writers Circle of the Americas First Book Award.
The community book read aims to unify the community by bringing together people of all ages and backgrounds through reading one book and promoting thought and discussion, as well as providing a variety of events that are free and open to the public that relate to the book's topics.
Community Book Read Events: (All are free)
A presentation by Carol Miller, American Indian Indian Women Writers, Grand Marais Public Library, Thursday, Nov. 3, 6 p.m.
Author Linda LeGarde Grover wiil give an in-depth look at Indian policies in effect at the time of the story in "The Road Back to Sweetgrass" with emphasis on the termination polices in effect from the 1950s through the 1980s, on Friday, Nov. 4, 6 p.m. Grand Marais Public Library.
Memoir-writing workshop with Felicia Schneiderhan, Saturday, Nov. 5, 9:30 a.m., Johnson Heritage Post.
LeGarde Grover will  give a presentation: "Modern Anishinaabe Women – Links to Tradition and History" a look at continuity and adaptation as experienced by women illustrated by the characters in the book, Saturday, Nov. 5, 2:30 p.m., Grand Marais Public Library.
Marcie McIntire will present:  Ojibway Beadwork in Historical context: A Personal Story, Saturday, Nov. 5, 5 p.m. at the library.
All invited to participate in the Community Book Read. Multiple copies are available for checkout at the library. The book is also for sale at Drury Lane Books and other stores in Cook County, and eBooks are available on-line.
And this is the weekend that bluegrass lovers look forward to all year — the Bluegrass Masters Weekend at Lutsen Resort. This is the 26th year the North Shore Music Association has organized this event, which draws musicians and music lovers from all over the region, including Canada. They come to listen to and learn with the nation's best bluegrass players and instructors. Three days of jamming, a full day of instrumental workshops, and an evening concert by the featured group make for a pickin' weekend in a relaxed setting—a great opportunity to connect with your bluegrass friends. This year's featured instrument is guitar, and the featured performer and instructor is Jim Hurst.
Hurst is a Nashville musician who's performed for the past three decades with artists including Holly Dunn, Trisha Yearwood, Sara Evans, and Missy Raines. Hurst joined Claire Lynch and the Front Porch String Band in 1995, and during that time he met Raines. The two of them formed the duet "Jim Hurst and Missy Raines" and recorded two albums that won them the International Bluegrass Music Awards for Guitar Player of the Year and Bass Player of the Year in both 2001 and 2002. Over the years, Jim has also maintained a strong solo career and taught workshops all over the country. Hurst will talk about his music and play a few tunes on WTIP's The Roadhouse on Friday night. The Roadhouse airs from 5-7 p.m.
Everyone is invited to stop by Lutsen Resort on Saturday and listen in as the place rings with bluegrass music. Tickets for the Saturday concert can be purchased at the resort. For more info and to register for Hurst's workshops, visit www.northshoremusicassociation.org.
There are two very interesting art shows in Grand Marais to see this weekend, too. The Members Show & Sale at the Grand Marais Art Colony opened last week and features a variety of works and media by Art Colony members in the Founders Hall. Here are a few examples of what you will see:
The exhibit continues through Nov. 20. The Art Colony is open from 9 a.m. to 4 p.m. daily.
Also, Plein Air 2016 continues at the Johnson Heritage Post. The exhibit features more than 200 landscapes painted by artists participating the Plein Air Competition earlier this fall.  It's a great show and shouldn't be missed. It closes Nov. 13.
The Heritage Post is open from 10 a.m. to 4 p.m. Wednesday through Saturday, 1-4 p.m. on Sunday and 10 a.m. to 4  p.m. Monday. It is closed on Tuesdays.
Opportunities
The Grand Marais Art Colony is hiring two new full-time positions – a Marketing Manager and a Development Manager. Applications are due Nov. 9. For more information, contact the Art Colony at 218-387-2737 or visit www.grandmaraisartcolony.org.
Casting Call: The Grand Marais Music Collaborative is seeking talent for an upcoming When Monkeys Fly opera fundraising party. A short (20-minute) excerpt from the opera will be performed. Available roles include a female principal vocalist (Wife), a male principal vocalist (Wizard) and up to six vocalists for the chorus. The goal is to raise the necessary funding to stage a three-performance event in 2017, which will benefit 19 professional vocal and instrumental performers, plus one dancing bag lady.
For more info, message the Grand Marais Music Collaborative Facebook page or email Grant Adams at grant.w.adams@gmail.com
Upcoming
Most of the  bowls that will be available at the Empty Bowls Dinner & Fundraiser are done. The last ceramic bowls were painted by students from Great Expectations School on Wednesday afternoon at the Grand Marais Art Colony, and everybody is excited to see them fired and arranged on tables at the Empty Bowls event next Thursday.
Empty Bowls, the fundraiser to help the hungry in Cook County, will be held at the Bethlehem Lutheran Church on Thursday, Nov. 10. There will be two seatings: 11 a.m. to 1 p.m. and 5-7 p.m.
In Duluth, the Duluth Art Institute opens two exhibits on Thursday, Nov. 10, with a reception from 5-7 p.m. for both. The 61st Arrowhead Regional Biennial Exhibition features 33 works on display and includes an audio installation, prints, paintings, photographs, mixed media installations, a moleskin book, video, weaving, a tunic, colored pencil, and pastel. A full-color catalog will be be available. Artist Dyani White Hawk is this year's juror.
Also at the Duluth Art Institute, an exhibit featuring four local women entitled: 4North: New Work by Alison Aune, Kirsten Aune, Ann Klefstad, and Arna Rennan, opens on Nov.10 as well.
The Lake Superior Storm Festival is next weekend, Nov. 11-12, and will feature the screening of WDSE's great documentary, "The Steamship America: A North Shore Legend" at the Arrowhead Center for the Arts at 6 p.m. Friday, Nov. 11.
WDSE's historical documentary weaves oral histories, new andvintage photographs, newspaper accounts and dramatic images to capture life on the shore in the early days. The screening is free and is a collaboration between WDSE and the Cook County Historical Society.
In Thunder Bay, Thunder Bay bronze sculptor John Books, who now lives in Grand Marais, will give an artist talk at the opening of his exhibit, "Oxen in the Sun," at the Thunder Bay Art Gallery at 7:30 p.m. (EDT) on Thursday, Nov. 10. He will have 47 works on display.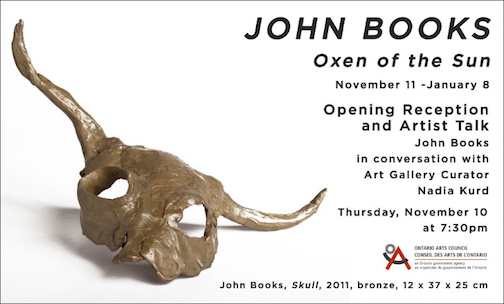 The exhibit continues through Jan. 8.
Dave and Amy Freeman are featured speakers at this year's Winterer's Gathering and Arctic Film Festival at North House Folk School Nov. 18-20. Stay tuned for details.
The American Swedish Institute, 2600 Park Ave. in Minneapolis, will feature a collection of  Jim Brandenburg's framed photographs of the northern lights during its Lantern Lit Holiday Glog Tour. The exhibit is organized by Sivertson Gallery and opens Nov. 11.
Here's the music schedule for this weekend:
Thursday, Nov. 3:
Billy Johnson, Gun Flint Tavern, 7 p.m.
Friday, Nov. 4:
Bluegrass Masters Weekend, Lusten Resort, noon
Billy Johnson, Voyageur Brewing, 4 p.m.
Mysterious Ways, Gun Flint Tavern, 8:30 p.m.
Bughouse, Grandma Ray's, 8:30 p.m.
Saturday, Nov. 5:
Bluegrass Masters Weekend, all day (workshops, jamming) concert, Lusten Resort, 8 p.m.
Bughouse, Grandma Ray's, 8:30 p.m.
Sunday, Nov. 6:
Bluegrass Masters Weekend, noon, Lutsen Mountain
Lovesick and Lonesome, Gun Flint Tavern, 7 p.m.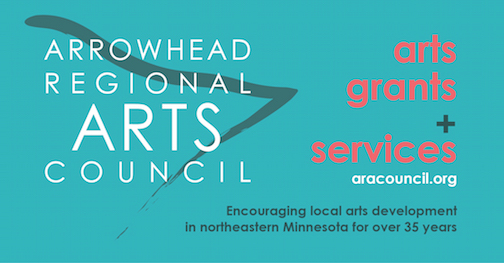 We found some interesting photographs this week. Let's start with the color gold.
And the bull moose are out.
Late fall weather brings gorgeous light …
And a storm or two.
Enjoy the weekend, everyone!