(Note: The Internet went down in our neighborhood last night, so this week's post is a little skimpy and a little late. We hope you enjoy it anyway.)
The fabled January Thaw hit the North Shore this week, as well as lots of sunshine, (and moonshine) and everyone took advantage of the warm-up. Lots of snow meant everything from carrot-nosed snowmen appearing in yards to crowded ski slopes. Cross-country skiers and fishermen have been having a stellar time as well.
There is lots going on in the county this week, too.
First up is the monthly meeting of the Writer's Guild with Rose Arrowsmith DeCoux. The group will meet at the Grand Marais Public Library from 6-7:30 p.m. on Thursday to talk and write. Every writer is invited. Free.
In Duluth, Jamie Ratliff will give a gallery talk at the Tweed Museum of Art about the exhibit "Un-typing Casta " by Minneapolis Latina artist Maria Cristina Tavera. Her work is influenced by her transnational upbringing split between Minnesota and Mexico.
This installation explores the past concepts of "Casta,"a term coined by the Spanish in the 17th and early 18th centuries to refer to people of mixed ethno-racial heritage and the contemporary typological concepts of racial identity in the Latin American diaspora. The exhibit at the Tweed continues through this month.
And the deadline to register for the 100-Day Project is at midnight tonight, Thursday, Jan. 19. Artists from every media are invited to participate. The project, which originated in Marquette, Mich. a few years ago, challenges participants to commit to an artistic practice every day for 100 days. The project has been adopted by many artists throughout the Midwest as way to deepen their artistic awareness and skills. Last year, 45 artists in Cook County registered. To find out more, visit Events at www.grandmaraisartcolony.org or www.100dayproject.org
The Grand Marais Public Library is front and center for entertainment this weekend, screening  two movies and a multi-media performance with video and jazz guitar.
On Friday, the movie, "Whisky, Tango, Foxtrot," staring Tina Fey, who plays a journalist reporting from Afghanistan, will be screened at the library at 6 p.m.
To see the trailer, click here.
Also on Friday, The Roadhouse on WTIP Community Radio will feature an all-music evening — the first half with Timmy Haus, the second half with Michael Monroe. Should be a great show. Tune in from 5-7 p.m. Friday to hear it all.
On Saturday, the Grand Marais Art Colony will host a Community Conversation with Ryuta Nakajima, contemporary artist, independent curator, and product designer, who is currently an associate professor of art at the University of Minnesota—Duluth. He will discuss "The History and Nature of Installation and Conceptual Art" at 2 p.m. in the Founders Hall at the Art Colony.
Ryuta was educated at one of the first conceptual art schools in the United States and will lead a discussion on the history and nature of conceptual and installation art and talk about their similarities and differences. This should be a very interesting presentation. Free. All invited.
Then at 3:30 p.m. on Saturday,  jazz guitarist Briand Morrison will present "Musical Impressions: The Art of George Morrison" at the Grand Marais Public Library. This multimedia performance is a visual sequence of George Morrison images accompanied by original jazz guitar compositions by Briand, who is George's son.
Morrison created this video of 128 photographs of his father's paintings and drawings from the 1940s through 2000, and, from all accounts, the result is a spectacular visual  and musical feast. Briand has been touring the show in northern Minnesota this winter. Free. All invited.
Then at 6 p.m. on Saturday, the library will screen Walt Disney's "Iron Will." The uplifting, true-life story of a young musher and his dog was shot on location in northern Minnesota 24 years ago. All families are invited.
Also on Saturday, the Scottish poet Robert Burns will be celebrated at Cascade Restaurant. The program includes a full-course dinner followed by poetry and a sing-a-long after the meal. A piper from Thunder Bay will pipe in the haggis with much pomp and ceremony, too. For reservations, contact Jeff Morgan or Mary MacDonald at 218 387-1221.
Some highlights of music for this weekend:
• The Plucked Up String Band will play with guests Bluebird and Summer Carols at the Gun Flint Tavern on Saturday. The music starts at 8 p.m.
• Dessa, the Minneapolis rapper, will perform at Papa Charlie's at 9:30 p.m. on Saturday. She will joined by the electronic duo Fraea.
And here's an exciting event: On Monday night, Cobi, aka Jacob Schmidt, who grew up in Grand Marais, will perform on the Tonight Show with Jimmy Fallon.
Check out his Facebook page here. And here's his latest "Don't Cry for Me."
 Upcoming
Winter Plein Air Painters will converge on YMCA Camp Menogyn next week and paint like crazy, regardless of the weather, in this annual extreme painting event. And then on Friday, Jan. 27, the painters will have a pop-up exhibit at the Johnson Heritage Post from 4 p.m. to 7 p.m. The Gun Flint Tavern will cater the event. The exhibit and sale is one night only. Stay tuned!
The North Shore Music Association will celebrate Black History Month with a concert by Sam Miltich & the Clearwater Hot Club featuring jazz singer, Charmin Michelle on Feb. 18. The event is a tribute to Harlem Renaissance jazz singer Adelaide Hall, who is credited with the invention of the scat style of singing. The concert will be held at the Arrowhead Center for the Arts.
In Other Art News:

Travis Novitsky's photographs are getting around. One of his photos graces a billboard for Grand Portage, and another is a cover shot on the magazine, Country Extra.
Here's the music schedule for this week:
Thursday, Jan. 19:
Eric Frost, Mogul's Grille, 4 p.m.
Joe Paulik, Poplar River Pub, 6 p.m.
Bug Dope, Bluefin Grille, 8 p.m.
Friday, Jan. 20:
Eric Frost, Voyageur Brewing Co., 4 p.m.
John Gruber, Mogul's Grille, 4 p.m.
North Shore Community Swing Band, Grandma Ray's, 7 p.m.
Gordon Thorne, Bluefin Grille, 8 p.m.
Timmy Haus, Papa Charlie's, 9:30 p.m.
Saturday, Jan. 21:
Gordon Thorne, North Shore Wintery, 3 p.m.
Bug Lite, papa Charlie's, 3:15 p.m.
Timmy Haus, Voyageur Brewing, 4 p.m.
Michael Monroe, Log Cabin Concert, rural Grand Marais, 7 p.m. Reservations at www.michaelmonroemusic.com
Plucked Up String Band, Gunflint Tavern, 8 p.m.
Cook County's Most Wanted, Grandma Ray's, 9 p.m.
Dessa with Fraeca, Papa Charlie's, 9:30 p.m.
Sunday, Jan. 22:
Jim & Michelle Miller, Gun Flint Tavern, 7 p.m.
Scott Fraser, Bluefin Grille, 7 p.m.
Monday, Jan 23:
Eric Frost, Bluefin Grille, 8 p.m.
John Mark Nelson, Monday Songwriter Series, Papa Charlie's, 8 p.m.
Tuesday, Jan. 24:
Eric Frost, Poplar River Pub, 6 p.m.
Wednesday, Jan. 25
Rachel Kilgour, Wednesday Songwriter Series, Papa Charlie's, 8 p.m.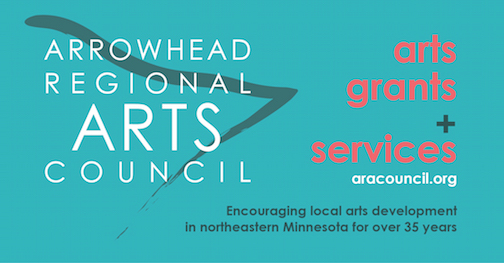 Here is a selection of photos that we found this week.
First, some wildlife photos.
We've had some grey days.
And then some sun and spectacular sunsets and sunrises.
And finally, this shivering beauty.
Enjoy your weekend, everyone!
P.S. Putting this blog together every week is a joy and is my contribution to the arts on the North Shore.  If you enjoy seeing this post every week, please consider making a donation to help support it. Thank you!