The Fiber People are here. More than 100 fiber enthusiasts from throughout the region descend on North House Folk School and the Grand Marais Art Colony this weekend for the annual Northern Fibers Retreat, which is also co-hosted by the Northwoods Fiber Guild.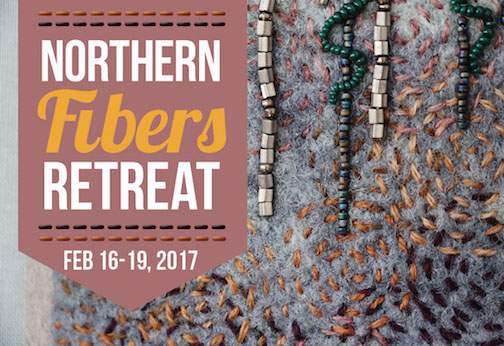 Classes, workshops and community events as well as presentations and a movie are all tightly scheduled over the next four days.
The community events kick off tonight, Feb. 16, with the screening of the fabulous film: "Rams."
Made in Iceland, the film follows two brothers, who are sheepherders but have not spoken for years, who learn that their flocks of sheep need to be exterminated. They discover they need to find a way to reconcile, in this dark Iceleandic comedy.
The film will be screened at 7 p.m. at North House. (Some lights will be left on for people who want to knit.) Open to the public.
On Friday, Cyndi Kaye Meyer will give a free presentation for a Lunch & Learn at First Congregational Church at noon. She will talk about Eco-Printing with Native Plants. See how fabric, plants, found rust, and string make beautiful bundles that turn into one unique fabric. Gardeners will also be inspired to see how their garden plants can be used to
create beautiful fabrics. Participants are invited to bring a brown bag lunch. A catered lunch is also available. Check with North House at 387-9762 to see if that option is still available.
On Saturday, nalbinder Larry Schmidt will talk about wool at a Lunch and Learn at noon at the First Congregational Church. He will share several techniques and demonstrate tricks of the trade, including making wool even warmer, transforming wool into a wicking fabric,  improving the water resistance of wool, using shrinkage to best advantage, and taking advantage of wool's ability to stand out among all other materials. Participants can bring a brown bag lunch or sign up for a catered lunch. Call 387-9762 for more info.
On Saturday night, Nancy Bush, a nationally renowned knitter, will be the featured speaker for Northern Fibers Retreat. She will speak at 7  p.m. on Saturday at North House.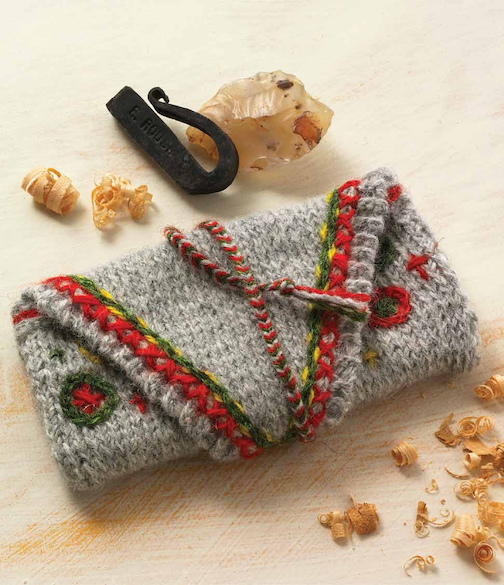 Bush is skilled in Estonian knitting techniques and will give a visual tour of Estonia to discover some of their interesting, traditional mittens and gloves. Estonia has a knitting tradition that can be dated back to the 1300's and hand
coverings have played an important role in history.
On Sunday,  North House is hosting its weekly Student FIKA in celebration of its 20th anniversary. The event will be from 10:30-11 a.m. and features coffee, tea & Scandinavian treats, along with stories and photos from North House's first 20 years. FIKA, a long-standing social tradition throughout Norway and Sweden, is a moment to take a break, gather with friends and enjoy conversation and snacks before returning to the work at hand, refreshed and ready to focus. All invited.
There are all kinds of fascinating courses offered this weekend, including a look at the historic fiber collection at the Cook County Historical Society. Entitled "History to Handcraft: Highlight on Fiber Arts," the class will be taught by historical textile expert Carol Colburn. After a brief introduction at North House, the class will visit the Historical Society Museum to observe close-up the fiber craft currently on display, as well as pieces from the archives. Selections of household textiles will be featured, as well as garments, textile tools, and historic photographs depicting these items in context.
The class will be held from 1-4 p.m. on Thursday, Feb. 16. Cost is $50, and local discounts apply. For more info and to register, call North House at 387-2737.
This is just one of the classes offered this weekend. For the complete schedule, click here.
There are other cool things happening in Cook County this weekend, too.
Tonight, Feb. 16, the Grand Marais Writer's Guild meets at the Grand Marais Public Library at 6 p.m. for writing and discussion. This week's writing prompt: Inheritance.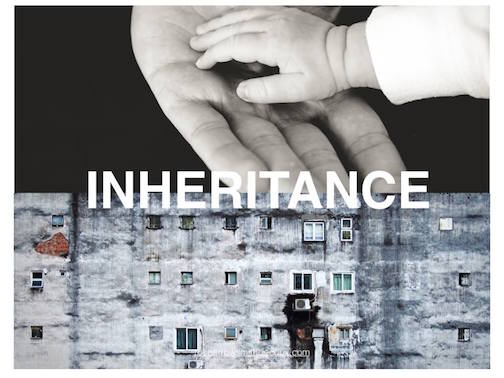 All writers welcome. Free.
On Friday night, the Grand Marais Public Library will screen " A Hologram for the King," an ironic and touching story of a businessman (Tom Hanks) finding love and purpose in Saudi Arabia.
The film starts at 6 p.m. All invited. Free.
On Saturday, raku artists Richard Gruchalla and Carrin Rosetti will present a Fireside Chat at Sivertson Gallery at 6 p.m.
These outstanding artists have been developing their art for years, winning awards at art festivals across the nation. This will be their first presentation at a Fireside Chat at the gallery. For the last several years, the artists have given a raku workshop at the gallery in the fall, offering the community a chance to glaze a raku pot and watch it being fired. The presentation on Saturday evening is free. All invited.
Then, immediately following the Chat, plan on attending a great concert at the Arrowhead Center or the Arts in celebration of Black History Month.
Jazz singer Charmin Michelle joins Sam Miltich & the Clearwater Hot Club, to perform a tribute to American-born jazz singer Adelaide Hall. A major figure in the Harlem Renaissance, Hall – who is credited with the invention of "scat" singing – performed, toured, and recorded with Ethel Waters, Josephine Baker, Louis Armstrong, Cab Calloway, and Duke Ellington. It should be a great concert. Tickets $20 adults, $10 youth (18 & under). Ticket can be bought in advance here or at the door the night of the show. The music starts at 7:30 p.m.
To get a preview, listen to WTIP Community Radio at 3 p.m. on Saturday when the band will be live, in the studio.
On Monday, Feb. 20., the Thunder Bay Art Gallery will hold a Family Day from 12:30 p.m. to 3 p.m. (EDT) to explore the large animal drawings by Amanda Burk, newly acquired paintings by Norval Morrisseau, and Elizabeth Buset's exhibition Swine.
Art Gallery staff will be on hand to answer questions and offer guidance. There will be a relaxed animal-themed art activity suitable for All ages. All invited.
And on Wednesday, Tim White will present "Medicinal Plants: Wild & Cultivated" at the Grand Marais Public Library  6 p.m. White, a long time practitioner of nutritional health using natural foods and herbs, will share stories of how he learned about the healing plants, what parts of the plant are said to be beneficial, and where one might find specimens. He plans to expand upon the history of various plant's use, the place of each in many global cultures, and purported relevance to personal health and well-being.
He will also discuss tobacco, goldenseal, Solomon seal, yarrow, Japanese knotweed, Devil's Club, sagewort and others, some of which are controversial.
Upcoming:
The Grand Marais Art Colony will welcome two juried artists-in-residence to the facility on March 6. The artists include:
John Schuerman, a self-taught artist, independent curator, and gallery director for Instinct Art Gallery. His artistic focus is environmental painting and drawing with expertise in creation, curatorial, and production of socially-themed exhibitions.
Schuerman will be working in the Founders Hall during his residency.
Printmaker Luke Johnson will also be an artist-in-residence at the Art Colony starting March 6. Luke is a Minnesota artist working primarily in print media and installation. His artistic focus centers on the notion of the archive and the ways in which society creates, engages with, and interprets materials, including locally-sourced historical print media, interior decor, and other detritus.
Johnson will be working in the print studio during his residency.
Public presentations are planned. Stay tuned.
Window Shopping
Here's the music for this weekend:
Thursday, Feb. 16:
Timmy Haus, Mogul's Grille, 4 p.m.
Eric Frost, Poplar River Pub, 6 p.m.
Gordon Thorne & Friends, Gun Flint Tavern, 7:30 p.m.
Joe Paulik, Bluefin Grille, 8 p.m.
DJ Beavstar, Papa Charlie's, 9:30 p.m.
Friday, Feb. 17:
Eric Frost, Mogul's Grille, 4 p.m.
Jim & Michelle Miller, Voyageur Brwing Co., 4 p.m.
Mark Darling, Gunflint Lodge, 7 p.m.
Gordon Thorne & Chris Gillis, Bluefin Grille, 8 p.m.
Brothers in Arms, Gun Flint Tavern, 8:30 p.m.
Timmy Haus, Papa Charlie's, 9:30 p.m.
Saturday, Feb. 18:
Gordon Thorne & Chris Gillis, North Shore Winery, 3 p.m.
Brothers Burn Mountain, Papa Charlie's, 3:15 p.m.
Briand Morrison, Papa Charlie's, 6:45 p.m.
Common Ground, Cascade Lodge Pub, 7 p.m.
Michael Monroe, Log Cabin Concert, 7 p.m.
Gordon Thorne  and Chris Gillis, Lutsen Resort Lobby, 7 p.m.
Sam Miltich and the Clearwater Hot Club with Charmin Michelle, Arrowhead Center for the Arts, 7:30 p.m.
Chris Silver Band, Gun Flint Tavern, 8:30 p.m.
Timmy Haus, Papa Charlie's, 9:30 p.m.
Sunday, Feb. 19:
Chris Silver Band, Papa Charlie's, 3:30 p.m.
Jim & Michelle Miller, Gun Flint Tavern, 6:30 p.m.
Joe Paulik, Papa Charlie's, 6:45 p.m.
Joshua Schmidt, Lutsen Resort Lobby, 7 p.m.
Monday, Feb. 20:
Mason Jennings, Monday Night Songwriter Series, 8 p.m.
Pete K., Bluefin Grille, 8 p.m.
Tuesday, Feb. 21:
Open Mic with Boyd Blomberg, Papa Charlie's,  7 p.m.
Timmy Haus, Poplar River Pub, 6 p.m.
Wednesday, Feb. 22:
Sarah Krueger, Wednesday Night Songwriter Series, Papa Charlie's, 8 p.m.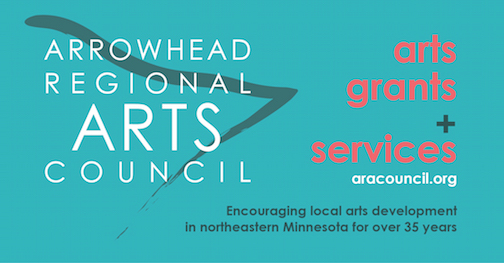 Here's a selection of photos we found this week:
Let's start with this great shot of an American robin getting an ice-cold drink.
And these cuties.
And this:
And here are two great photos of the Snow Moon.
There are lots of interesting ice formations on the shore, too.
And, finally, this great photo by Andy Seliverstoff, a photographer who lives in St. Petersburg, Russia, and has been working on a photo project entitled "Little Kids and Their Big Dogs."
To see more of these fantastic photos, click here.
Siliverstoff published a book of these photos, too. Find out more, here.
Meanwhile, have a great weekend, everyone!
P.S. Putting this newsletter together every week to promote and celebrate art on the North Shore is great fun. If you enjoy these posts and would like to help support the project, please donate today. Thank you!