There's lots of excitement in Cook County this weekend. The lakes are opening up and spring is on its way, and,  there are plenty of events this weekend.
Here are a few of the things you can do and see this weekend: a new art exhibit opens at the Johnson Heritage Post, the Grand Marais Playhouse is putting on a new play, a fantastic classic pianist with roots in the international community will perform here and  a Turkish carpet merchant will have a one-day show in Grand Marais on Saturday.
First up is the opening of "The Lion King, Jr.," a coming-of-age play featuring a cast of young actors. Mounted by the Grand Marais Playhouse, performances will be for two weekends only, April 21-23 and April 28-30.
Tickets are $10 adult, $5 under 18 and can be purchased online at www.tix.com or at the door.
On Friday, the Johnson Heritage Post opens a  Student Art Exhibit by Middle School and High School students from ISD 166 under the direction of art teacher, Priscilla Beck. The gala opening reception is from 5-7 p.m. Friday and features refreshments by the culinary arts class, jazz by Briand Morrison and lots of cool art.
Here is a small sampling:
The student art exhibit continues at the Johnson Heritage Post through May 14. All invited. The Heritage Post is open Mondays, Wednesdays through Saturdays from 10 a.m. to 4 p.m.  It is open from 1-4 p.m. Sundays, and closed on Tuesdays.
Also on Friday, the band Flyodian Slip will be on WTIP Community Radio's The Roadhouse to talk about their music and play a few tunes. The hosts will also interview Kenan Belli, a Turkish carpet merchant, who will be in Grand Marais this week, along with his friend, Ann Mershon. The Roadhouse airs from 5-7 p.m. on Fridays.
This is also the weekend for the highly anticipated Fingerstyle Masters Weekend at the Bluefin Bay Resort in Tofte. For this year's event, local musician Gordon Thorne welcomes Nashville guitarist Richard Smith and Twin Cities fiddler Tom Schaefer. The weekend features performances both Friday and Saturday night, as well as guitar and fiddle workshops during the day Saturday.
Here is Richard Smith performing.
The event kicks off with a free concert at 8 p.m. Friday at the Bluefin Grille, featuring Gordon Thorne & Friends playing blues, swing and Early Americana.  For those looking to fine tune their own musical skills, workshops will be offered starting at 10 a.m. on Saturday and are open to musicians of all ages and skill levels. There will be a fingerstyle workshop with Richard Smith and Gordon Thorne and a fiddle workshop with Tom Schaefer – both are $60 and include lunch.  Pre-registration for the workshops is requested by contacting Gordon at 218-353-7308 or oman4@live.com.
The event caps off with a concert featuring Richard Smith at 7:30 p.m. Saturday in the upper room of the Bluefin Grille. Tickets for the Saturday concert are $20 and will be available at the door, or in advance by contacting Gordon at 218-353-7308 or oman4@live.com.
Also on Saturday, the Turkish carpet merchant, Kenan Belli, will have a Turkish Carpet Show at the Cook County Community Center from 4-6 p.m. Belli has brought hundreds of carpets with him from Istanbul, Turkey, where he runs a shop with his father.
The event is hosted by Ann Mershon. She writes: "Of course, he's hoping for sales, but not to worry—you're welcome to just come and enjoy the show. We'll have refreshments as you browse, and Kenan will give us a short presentation explaining the different types of carpets.  Carpets will range in price from $500 to $5,000." All invited to see this fabulous collection of authentic carpets.
And then, that night, a solo piano concert by celebrated German pianist Andreas Klein. The concert, entitled "Unleashing Musical Architecture" will be held at 7:30 p.m. at Bethlehem Lutheran Church. The concert features work by Mozart, Schumann, Bach, Beethoven, Chopin, and Argentinian composer Alberto Ginastera.
Klein has performed in the world's most prestigious venues, including London's Wigmore Hall, Berlin's Philharmonic Hall, New York's Carnegie Hall, and Washington D.C.'s Kennedy Center. He is the subject of a PBS special, "Intermezzo with Andreas Klein. Concert tickets are $24 adult, $5 youth.
On Sunday, Klein will be giving a free creative workshop to Cook County piano students (all who wish to attend) at 5:30 p.m.  at the church. The public is welcome to come listen and watch. Both events are sponsored by the North Shore Music Association.
Meanwhile, in Duluth, the Art for Earth Day Gallery Hop, will continue all day Saturday with galleries and museums participating throughout the city. There are lots of special shows for the event, including "April Aviary: A Celebration of Bees" at Siiviis in Canal Park. More than 20 artists in a variety of media made work for this special show honoring a hard working and indispensable creature of the Earth: The Bee. Here are a few examples of the work that will be on display:
The open house/reception at Siiviis runs from 10 a.m. to 6 p.m. on Saturday. Pat Thomas, a local insect photographer and garden educator will give a presentation at 12:30 p.m. The Artist Reception with Henna artist Merche Mariposa will be from 1-4 p.m.
The Gallery Hop is always a fun event, with lots of crowds,  great art and public receptions. Maps are available at most galleries and transportation is available.
Another celebration of Earth Day is occurring in Thunder Bay with the Thunder Bay Environmental Film Festival. It is being held all week and concludes on Sunday. A great selection of films covering a wide variety of environmental topics are being screened at the Bora Laskin Theatre on the campus of Lakehead University. To see the complete schedule, click here.
Of particular interest is the screening of  "Painted Land: In Search of the Group of Seven" by Joanie and Gary McGuffin at 7 p.m. (EDT) on Saturday. The duo will be hosted at a special reception after the screening of their film at the Thunder Bay Art Gallery.
Take a look at the trailer of their inspiring film where they search for the exact locations where famous painters from the Group of Seven worked.
In other Thunder Bay Art Gallery news, an exhibit of work by Bob Boyer is featured as a Spotlight on the gallery's Permanent Collection.
The exhibit of Boyer's work continues through May 28.
 Upcoming
Painter Holly Swift will be the Invited Artist in Residence at the Grand Marais Art Colony next week, and will give a presentation in the Founders Hall at the Art Colony at noon on Saturday, April 29. Free. All invited.
Swift's work is found in both private and public collections nationwide. She has been a recipient of the National Park Artist in Residency at Voyageur National Park and Artist Residency at the Hill Country Foundation in Ingrim, Texas. A native of Illinois, Swift received an MFA from the Art Institute of Chicago. She has 25 years of teaching experience in drawing, painting and design, having taught at the Minneapolis College of Art and Design and Hamline University.
The public is invited to her presentation on April 29.
Opportunities
Zenith City News in Duluth has openings for writers and cartoonists. For more information, click here.
Scholarships from the Arrowhead Regional Arts Council are available for individuals from the Arrowhead region to participate in the 2017 Rural Arts and Culture Summit, which will be held in Morris June 6 – 8.
Scholarships are awarded on a first-come, first-served basis. Carpooling is encouraged to allow as many people as possible to participate. Participants will be reimbursed by the Arrowhead Regional Arts Council for $100 of the attendance fee, $40 per night for lodging, and travel expenses ($0.40 per mile) with a maximum total reimbursement of $4o0.
Organized by Springboard for the Arts and the Center for Small Towns, the Summit gathers rural artists, arts organizations and community leaders to highlight arts-based strategies to rural community and economic development. People from across the state and country will gather to celebrate the imaginative and creative thinking that has helped to create vibrant small town cultures. Art Colony executive director, Amy Demmer, will be one of the presentors. For more information about the Summit and to register please visit www.ruralartsandculturesummit.com.
Window Shopping
In Other Art News
An exhibit of 11 paintings by Sandi Pillsbury Gredzens continues at the Two Harbors Public Library through April 30.
  Peter Juhl has his a selection of his rock balancing photos on display at the Minneapolis airport.
Here's the music for this week:
Thursday, April 20:
Boyd Blomberg, Poplar River Pub, 6 p.m.
Gordon Thorne, Gun Flint Tavern, 7:30 p.m.
Friday, April 21:
Common Ground, Grand Marais Public Library, 5 p.m.
North Shore Community Swing Band, Grandma Ray's, 7 p.m.
Fingerstyle Masters Weekend, Bluefin Grille, 8 p.m.
Floydian Slip, Gun Flint Tavern, 8 p.m.
Saturday, April 22:
Eric Frost, Lutsen Mountain Chalet Deck, 2 p.m.
Timmy Haus, Voyageur Brewing Co., 4 p.m.
Briand Morrison, Lutsen Resort Lobby, 7 p.m.
Andreas Klein, Classical Music concert, Bethlehem Lutheran Church, 7:30 p.m.
Fingerstyle Masters Weekend concert with Richard Smith at Bluefin Grille, 7:30 p.m.
Floydian Slip, Gun Flint Tavern, 8 p.m.
John Silliman, Justine's at Gunflint Lodge, 8 p.m.
Cook County's Most Wanted, Grandma Ray's, 8:30 p.m.
Plucked Up String Band, Papa Charlie's, 9:30 p.m.
Sunday, April 23:
Jim & Michele Miller, Gun Flint Tavern, 7:30 p.m.
Monday, April 24:
Open Mic Night, Grandma Ray's, 6 p.m.
Tuesday, April 25:
Gene LaFond and Amy Grillo, Poplar River Pub, 6 p.m.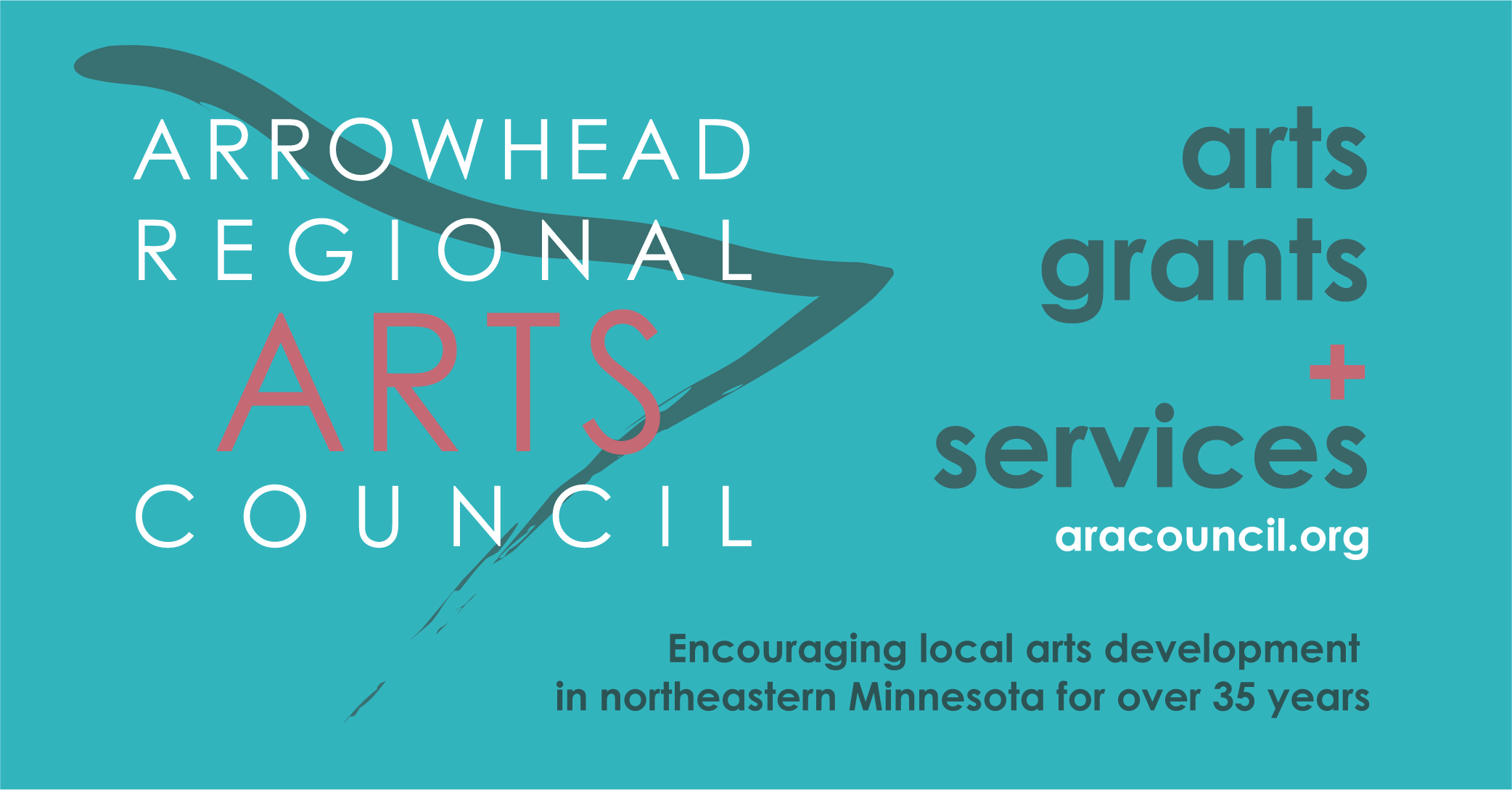 We found a great selection of topical  and wildlife photos this week.
Some days have been really gray on the North Shore.
Others have had glorious color.
The spring mushrooms are popping.
As are the daffodils.
Gushing waterfalls attract adventurers.
And children celebrate the first rock skipping of the season.
And, there are those who photograph the dramatic. Kudos to David Johnson for this one!
Enjoy your weekend everyone!