The earth is quickening around us. Up here on the North Shore, trees are budding, frogs are calling from watery wetlands and bears are introducing their young ones to a fascinating world.
Things are quickening in the art world, too, as the season begins. But wait– this is Mother's Day weekend and the Fishing Opener! Yep. So there are some really interesting things to do and see, but the schedule isn't jammed packed yet, as it will be in a few weeks. Here's what you can look forward to:
Thursday is really busy here in the county.
First up is a performance by the UMD Wind Quintet at the Grand Marais Public Library at noon on Thursday. The musicians are on the faculty at the University of Minnesota-Duluth as well as are members of the Duluth-Superior Symphony Orchestra. The concert is free. All welcome.
In Grand Portage, 25 pieces of original art created by 5th and 6th grade students in the Oshki Ogimaag Charter School will be on display at the Grand Portage Community Center from on 3:30 to 5 p.m. on Thursday.
The Seven Clans paintings were created by students with Grand Marais-based art therapist/facilitator, Belle Janicek. Janicek has worked with the students for the past five years to create works that allow them to explore, interpret and create their own images of their cultural teachings. The paintings of  the Seven Clans are each painted on circular/convex canvases. Each is displayed with an artist's statement about their art and their journey to identity through art, as well as their reflections and insights on the Clan they painted.
In the past, art projects have been donated to the Grand Portage Community Center, where they hang in the long hallway. This collection of The Seven Clans paintings will join the collection.
The Seven Clans Project was funded by a grant from the Lioness Club of Cook County which covered art materials for each of the students involved. All invited to see the show and meet the artists.
And on Thursday night, the dance event of the year opens for a three-day run at the Arrowhead Center of the Arts. The YMCA Dancers will present Dance3: Expression, Family, Escape. This is the third year for the dance recital, which will feature great music, beautiful costumes and dramatic performances by dancers of every age.
Dance3 opens at 6 p.m. on Thursday night, with performances at 7 p.m. Friday and Saturday. Tickets can be purchased at the door. Highly recommended.
On Friday, North House Folk School will welcome a group of seven craftsmen from Norway. While they are here, the group will offer demonstrations open to the public from 1-4 p.m. And a lecture on building timber frames will be held at 7 p.m.
Blacksmiths Jon Dahlmo and Øystein Myhre will demonstrate forging laminated plane irons. Woodworkers Peter Brennvik and Thor Aage Heiberg will build a handplane. Carpenters Ivar Jørstad, Siv Holmin, and Roald Renmælmo will split and hew boards from logs and demonstrate use of the pjål.
It should be a fascinating series of demonstrations. Everyone is invited. Free.
If you're a pottery lover and are traveling this weekend. consider attending the St. Croix Valley Pottery Tour this year. This is the 25th anniversary of the tour, which draws pottery lovers from all over the world for a weekend of selling pots. This year, 60 potters will exhibit, including potters from 17 states and England who will be showing their pots at seven different host sites. The tour is held from Friday through Sunday.
Each of the host sites is like a mini art festival with refreshments and, sometimes, music. The potters are all there to talk about their work, too.
To read a Minnpost. com article about the tour, click here. To find out even more about the tour and see maps, etc., click here.  (Note: There is fantastic variety of beautiful pots on this tour, and, truth be told, most potters are great cooks, so the refreshments will be outstanding. Need we say more?)
And finally, a sure sign of spring: the Run, Smelt, Run! Magic Smelt Puppet Parade and Party is this Sunday. The parade, which features everyone costumed in silver,  starts near the Aerial Lift Bridge at 3:30 p.m. Sunday. The Brass Messengers from Minneapolis will accompany the parade, which will be held along the Lakewalk and end at the Zeitgist Cafe on Superior St., where there will be a smelt fry at 5 .m. Everyone invited. Silvery costumes encouraged.
There are some great exhibits this week, too.
At the Johnson Heritage Post, the Cook County Middle and High School Art Show, featuring a wide variety of work, continues through this Sunday.
The Johnson Heritage Post is open from 10 a.m. to 4 p.m. Mondays, and Wednesday through Saturday and from 1-4 p.m. Sundays.
Next Friday, an exhibit featuring work by the Frozen Photographers opens at the Heritage Post with a reception from 5-7 p.m. More than 30 photographers will exhibit in this show, which is entitled "Be There or Be Square."
The Frozen Photographers group was started by photographer Jamie Rabold, who requires that members prove they've had" frozen" fingers while taking photos. There will be lots of ice shots, but other topics, too. Stay tuned for details next week.
Watercolor painter Tim Pearson currently has a solo show at Tettegouche State Park, which includes a great selection of his outstanding work.
Pearson's exhibit continues through this month.
Another exhibit of note  is the opening and live wrestling exhibit at the Duluth Art Institute on Saturday entitled "Strongman." The solo exhibit by Joe Klander features his drawings and full-scale dioramas exploring the wrestling heroes and strongmen of his youth, including the ultimate action figure of his day: Arnold Schwarzenegger.
The exhibit also features a documentary video by Mike Scholtz, "Kinderchomper," which explores Klander's multiple roles as artist, father, ophthalmology technician and wrestler. A special, LIVE wrestling match May 13 invites cheers, jeers, and fans of all ages. The exhibit opens at 5 p.m. All invited.
At the Thunder Bay Art Gallery in Thunder Bay, is featuring the exhibit "Connecting Through Stories." The exhibit features work by a diverse group of people together to explore relationships and connection to land through art-making.
Through viewing a selection of pictures, the participants chose an image that resonated with them. The images then became the starting point to share stories and memories. Recorded on strips of ribbon and fabric, phrases were woven into large frames.  As the groups shared the process, the finished pieces reflect memories and experiences. The exhibit continues through May 24.
Upcoming:
The SVEA Singers will do a few songs as part of the spring high school choir concert on Thursday, May 18 at Bethlehem Lutheran Church. The concert begins at 7 p.m. All invited..
Art Along the Lake Memorial Day Weekend, is coming up in a few weeks with a lot of cool things to do, see and experience. There are exhibits, demonstrations, classes and events scheduled throughout the busy weekend. Click here for details and stay tuned for more.
 Opportunities
 The Grand Marais Music Collaborative is looking for people interested in helping to form a youth music education program. This would be for area youth ages 14 and up. The goal is to create full scholarships for area youth who will be taught by area music instructors in a community setting. If you know of a potential student, instructor, or other volunteer that would like more information please contact the Grand Marais Music Collaborative at music@grandmaraismusic.org
The Arrowhead Regional Arts Council has extended the deadline to apply to be a member of the board to May 12. Serving on the ARAC board is a great way to give back to your community and to learn more about the arts going on in your area. Current openings will be for members from Aitkin County, Koochiching County, and Cook County, as well as an At Large and a Student Liaison position. To find out more about board duties and how to apply to be a member, click here.
Window Shopping:
 In Other Art News:
There are still openings for the Painting and Paddling workshop this summer with plein air painter, Neil Sherman. Sherman is teaming up with Hungry Jack Outfitters on the Gunflint trail to lead a 3-day painting class into the BWCAW.  Participants will be painting on scenic Duncan and Rose Lakes.  Rose lake is well known for it's amazing views from the palisades along the Border Route trail, its quaint waterfalls and infamous Stairway Portage.
Hungry Jack Outfitters will provide everything except a sleeping bag and painting equipment. "This will be an excellent experience for the beginning paddler and/or painter, but is open to all levels of experience," Sherman said. The workshop will be held July 17 through July 20. For more info, call Nancy Seaton at 800-648-2922 or email hjo@boreal.org
Photographer Layne Kennedy was recently featured in a video on TPT.  Take a look:
Here's the music for the week:
Thursday, May 11:
Friday, May 12:
Billy Johnson, Voyageur Brewing Co., 4 p.m.
Tim Fast, Skyport Lodge, 5 p.m.
Portage, Grandma Ray's, 6 p.m.
Moonshine Mountain, Gun Flint Tavern, 8 p.m.
Saturday, May 13:
Jim & Michele Miller, Voyageur Brewing Co., 4 p.m.
Tim Fast, Skyport Lodge, 5 p.m.
Plucked Up String Band, Lutsen Resort, 7 p.m.
Moonshine Mountain, Gun Flint Tavern, 8 p.m.
Mysterious Ways, Grandma Ray's, 9 p.m.
Monday, May 15
:
Open Mic Night, Grandma Ray's, 6 p.m.
Tuesday, May 16:
Briand Morrison, Poplar River Pub, 6 p.m.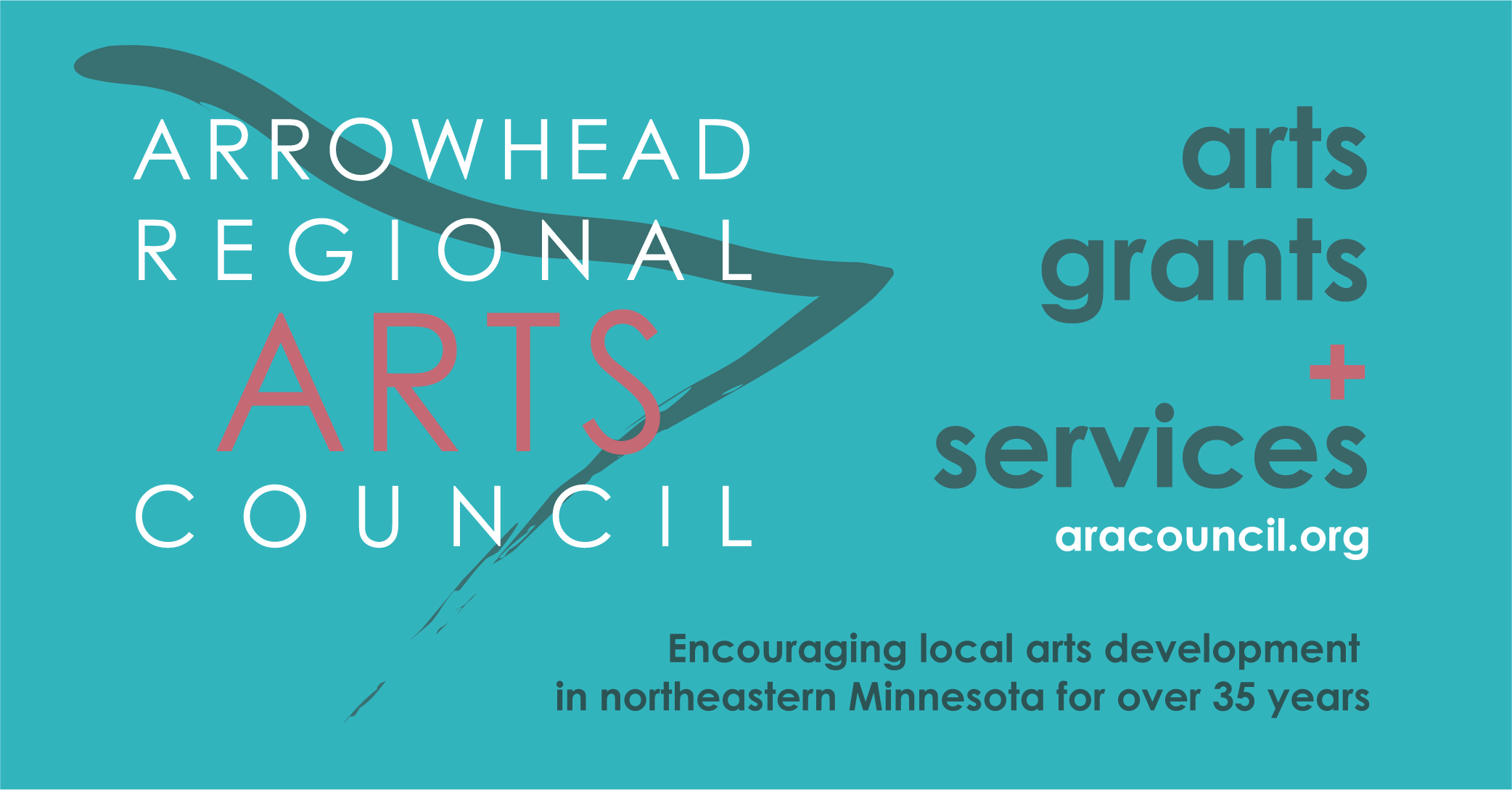 We found lots of wildlife photos this week!
We found some beautiful landscapes, too.
And how could we ignore this stupendous landscape? Courtesy of the Cassini satellite.
Have a great weekend, everyone!