Balmy weather and blue skies this week arrived as the summer season officially began. There's plenty to do on the North Shore this weekend, too. Here's a selection.
First up is a pop-up concert on Artist's Point with singer/songwriter Jeremy Messersmith in support of his newest record, "11 Obscenely Optimistic Songs for Ukelele." Messersmith will hold the pop-up concert at 5:30 p.m. on Thursday, and attendees are encouraged to bring their own instruments and join in the music.
Following the pop-up event, a ticketed concert will be held at Voyageur Brewing Company at 7 p.m. Tickets are $15 in advance and are available for purchase here.
Messersmith's new record, "Obscenely Optimistic Songs For Ukulele: A Micro-Folk Record For The 21st Century And Beyond"  is a new songbook and album jam-packed with ridiculous songs about kittens, world peace, flying cars and the transformative power of love. Why? "Because we all need a ray of sunshine every now and again," Messersmith says. "Because it's important to not lose sight of how good things could be. Because the first step to a better world is to imagine a better world."
The Plucked Up String Band will be featured on WDSE's The Playlist on Thursday night at 9 p.m. They'll play a few songs and talk about their music. The episode will also feature leather crafting and fine art. To see a preview:
Also on Thursday, the Duluth Playhouse opens "Time Stands Still" on the Mainstage at the Depot in Duluth. In this gripping, often funny, drama, Pulitzer Prize-winning playwright Donald Margulies explores the intricacies of love, friendship, and the wounds of war.
The play continues through June 11 with performances at 7:30 p.m. Thursday through Saturday and 2 p.m. Sunday. Tickets are available at the door.
On Friday, artist and aquatic entomologist, Adam Frankiewicz, opens a show in the Great Hall at Tettegouche State Park. The show will feature his drawings of a wide variety of aquatic insects.
Frankiewicz grew up in Spooner, Wis., and, he writes, "ss a child I was always fascinated with nature and the strange animals that live in it. Through drawing I was able to create my own animal, creature or monster and thus began my art and science career. In 2012 I received my bachelors degree in Biology with a field of study in Aquatic Entomology as well as an Art major.  Two months after graduating, I got my current job at the EPA lab in Duluth as an aquatic invertebrate taxonomist.  My goal in life is to become a scientific illustrator and use art to educate people about the small, unique and amazing organisms that live in our waterways and the importance they have to our ecosystem." This fascinating exhibit continues through June at Tettegouche.
Also on Friday, singer/songwriter Michael Monroe will be a guest on WTIP's The Roadhouse. Monroe will talk about his music and play a few songs. The Roadhouse airs from 5-7 p.m.
There's lots happening on Saturday, too.
First up is the Cook County Market, which is held in the Senior Center parking lot from 9 a.m. to 1 p.m. on Saturdays. The market, which opened for the season last week, features several new vendors, including the Northwoods Fiber Guild and potter Hannah Palma Laky.
At 2:30 p.m. on Saturday, the Grand Marais Public Library will present "Hiking Without A Canoe: A Photographic Journey of the Appalachian Trail" featuring Jill Aubin, who just completed hiking the Appalachian Trail.  Aubin will be sharing photographic images in a slide show while she relates what it takes to hike 2,189 miles of wilderness and what you can discover about the land and yourself on the journey. Free and open to all.
Last Chance Gallery in Lutsen will hold a bronze Pour at Four at 4 p.m. on Saturday, a weekly event at the art studio during the summer season. The gallery is also welcoming a new bronze sculptor to the studio. Greg Mueller,  an accomplished sculptor who was an assistant to renowned sculptor Paul Grandlund and has been an art professor for the past few years, will host the Pour at Four events this summer.
The event is free — and exciting!
North House Folk School is hosting the Northern Landscapes Festival this weekend, drawing in bird lovers and nature lovers from all over the region to learn and explore. They also open their doors for free featured presentations over the weekend.
On Friday, June 2, learn about the Common Loons of Minnesota at a presentation at 7 p.m. Non-game biologist Kevin Woizeschke will discuss the lives and habitat of the loons as well as findings of the latest research and challenges that face this iconic bird of the North. Free. All invited.
On Saturday night, join three of Minnesota's leading climate scientists, MPR's chief meteorologist, Paul Huttner  Dr. Jay Austin of the Large Lakes Observatory and Dr. Lee Froelich of the U of MN Center for Forest Ecology for a wide-ranging presentation on the latest climate science in Minnesota, climate changes on Lake Superior and the Great Lakes and climate change impacts on the forests of northern Minnesota.
After a short presentation from each scientist, an in-depth round-table discussion with a question-and-answer session from the audience will follow. The event starts at 7 p.m. All invited. Free.
Also on Saturday, North House will host a free family program: Bird Banding at Sweethearts Bluff on Saturday morning from 7 -10 a.m. Here's a link to find out more.
And not to forget, the summer solstice is just around the corner and it's time to help make puppets for the Good Harbor Hills Players' Summer Solstice Pageant, which will be held at 8 p.m. June 17 at North House Folk School. Free Puppet-making workshops, which are open to all age groups, will be held at the Betsy Bowen Galleries and Studio from 6-8 p.m. Thursdays,  10 a.m. to noon and 2-4 p.m. on Saturdays and  1-4 p.m. on Sundays.
Everyone is always welcome to lend a hand. For more info, call Betsy at 218-370-8077, or email betsy@woodcut.com
And for aspiring actors, the Grand Marais Playhouse is holding a number of classes for various age groups taught by guest director Carrie Nath. Everything from comedy improv, basic clowning and slapstick comedy will to taught. For more info and to sign up, click here.
Exhibits
The Frozen Photographer's exhibit, "Be There or Be Square" continues at the Johnson Heritage Post through June. 17.
The Heritage Post closed on Tuesdays. It is open from 10 a.m. to 4 p.m. Wednesday through Saturday, and Monday, and from 1-4 p.m. Sunday.
The Spring Art Underground Show at Betsy Bowen's Galleries and Studio opened last weekend and continues through the month, featuring a great selection of works by local and regional artists.
The studio is open from 11 a.m. to 5 p.m. daily.
The Tweed Museum of Art on the campus of the University of Minnesota-Duluth has opened a new photography exhibit entitled "A Thousand Words."
Coincidentally, the Thunder Bay Art Gallery in Thunder Bay, has opened a photography exhibit as well this month. "Every Picture Tells a Story " is a student photo project from Ecole Gron Morgan, funded by the Ministry of Education.  The project uses photography as a vehicle for students to express academic learning and to explore emotion.
The exhibit continues through June 18 with the opening reception set for June 7 at 6:30 p.m. (EDT)
Upcoming:
 Kah Nee Tah Gallery in Lutsen will host "Celebrating Anishinaabe Women in the Arts" at the gallery from 1-3 p.m. on Saturday, June 10.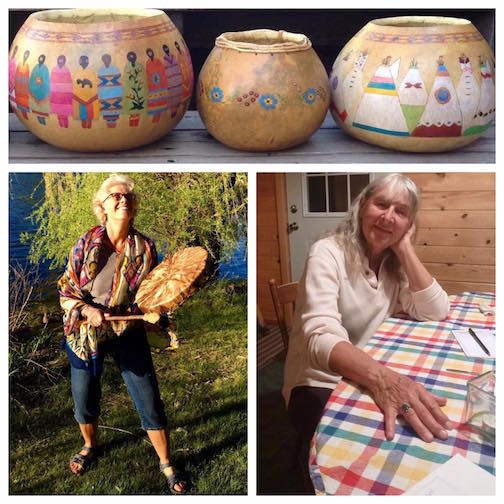 At the event,  author Colleen Baldrica of the Pembina Band of Ojibwa will share some stories and talk about her book "Tree Spirited Women."  Baldrica will also lead a drum circle, weather permitting. The gallery will also be featuring artist Susan Zimmerman of the Grand Portage Band of Ojibwa, who will be introducing her new collection of handmade, gourd drums. Stay tunes for details.
The North Shore Music Association will screen the silent movie classic,  "The Fall of the House of Usher" with a live score by the group, Pyrrha at 7:30 p.m. June 10 at the Arrowhead Center for the Arts.
Tickets for the event can be purchased at tix.com or at the door.
Window Shopping
In Other Art News:
The 4North exhibit, which opened at the Duluth Art Institute earlier this year, is now being shown at Norway House in Minneaplis. The artists exhibiting in the show include Alison Aune, above, Kirsten Aune, Ann Klefstad, and Arna Rennan. The show continues at Norway House through July 16.
Hard work pays off!
And here's the music schedule for this week:
Thursday, June 1:
Jeremy Messersmith, Voyageur Brewing Co., 7 p.m.
Jon Miller, Gun Flint Tavern, 7:30 p.m.
Friday, June 2:
Timmy Haus, Voyageur Brewing Co., 4 p.m.
Jeremy Messersmith, Papa Charlie's Deck, 6 p.m.
Jim and Michelle Miller, Lutsen Resort, 7 p.m.
Pete K, Cascade Lodge Pub, 7 p.m.
The Cruisers, Grandma Ray's, 8:30 p.m.
The Thirsty River, Gun Flint Tavern, 9 p.m.
Bug Dope, Bluefin Grille, 9 p.m.
Saturday, June 3:
Why Worry,  Voyageur Brewing Co., 4 p.m.
Campfire Music, Bluefin Bay, 7 p.m.
Jim & Michelle Miller, Lutsen Resort, 7 p.m.
Pete Kavanaugh, Cascade Lodge Pub, 7 p.m.
The Thirsty River, Gun Flint Tavern, 9 p.m.
Timmy Haus, Papa Charlie's, 9:30 p.m.
Sunday, June 4:
TBA, Gunflint Tavern, 8:30 p.m.
Monday, June 5:
Open Mic Night, Grandma Ray's, 6 p.m.
Briand Morrison, Bluefin Grille, 9 p.m.
Wednesday, June 6:
Open Mic Night, Gun Flint Tavern, 5 p.m.
Gordon Thorne, Bluefin Grille, 9 p.m.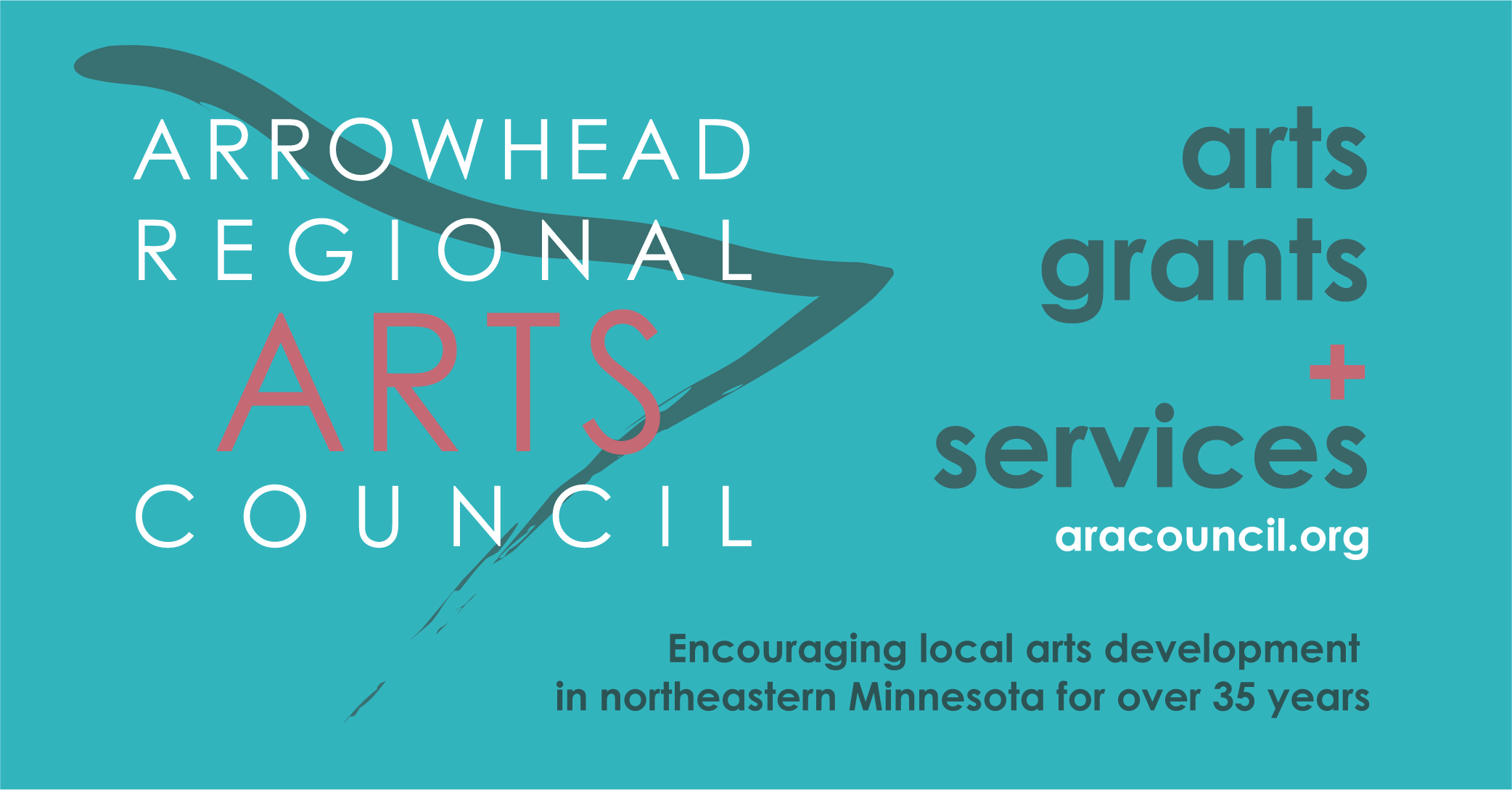 We found more wonderful photographs this week. Take a look:
First, we have some wildlife shots…
Then some spring flowers …
And running water …
And night skies …
A day sky and the Big Lake …
A sunset …
A path in the woods …
And last, but not least, this …
Have a great weekend, everyone!!!