It's Moose Madness weekend.
This crazy-wonderful weekend is the last festival of the season and is filled with all kinds of family activities, contests, events and more, bringing people together for the final days of fall during MEA weekend.
And the moose features prominently in this Grand Marais festival: there's the Moose Medallion Hunt, the Moose Poetry Contest, Moose Coloring contest, Moose Treasure Hunt, the Moose Mosey and all kinds of moose-y contests in shops throughout town. And, of course, Murray the Moose wanders around ready to shake people's hand and stand still for a photo.
There are some "serious" family activities at North House Folk School and the Grand Marais Art Colony, too. Both offer mini-classes or workshops this weekend for kids and adults.
At North House, Family Weekend includes intergenerational classes in everything from knitting to tool making, spinning wool and more on Friday and Saturday, and on Friday night there's a Family Contra Dance at 7 p.m.
For more info on North House activities and classes, click here.
The Grand Marais Art Colony has organized the Fall into Art Family Weekend with events happening in every studio. They include mask-making, monoprint making, crafting a glass coaster and painting ceramic tiles.
To find out more and to register, click here.
There are other events this weekend, too.
On Thursday, the Grand Marais Writer's Guild meets at the Grand Marais Library from 6-7:30 p.m. for its regular monthly meeting. Whether you write novels or notes, essays or emails, you are welcome. The meeting includes discussions as well as a writing prompts and timed sessions as well as a chance to share. The  meeting is facilitated by Rose Arrowsmith-DeCoux. Free.
The Ladies Music Club will be performing this weekend, too, and start their "gig" in Grand Marais with an interview and a song or two at WTIP Community Radio at 4 p.m. on Thursday, followed by a performance at Voyageur Brewing Co. from 7-9 p.m.
The band will perform from 7-9 p.m. at Hungry Jack Lodge on Friday as well.
Also on Thursday, the Grand Marais Playhouse will hold an evening with the Bard,  a 2-hour "romp" through some of Shakespeare's most popular plays including Hamlet and Romero and Juliet. "Lovers, Poets and Madmen" will be held at the Arrowhead Center for the Arts from 6:30-8:30 p.m. Carrie Nath will lead the workshop.  Donation at the door. All invited.
On Friday, Moose Madness activities begin. (See above and/or click here for the full schedule )
This is the last Saturday for the Cook County Market this season. It runs from 9 a.m. to 1 p.m. in the parking lot at the Senior Center. The Market features a variety of arts and crafts as well as baked goods, homemade jams and jellies and more.
Everyone is invited to see what this local arts and crafts market has to offer.
Also on Saturday, Minnesota author, Lise Lunge-Larsen and Grand Marais illustrator, Kari Vick will sign copies of their new book, "Seven Ways to Trick at Troll" at Drury Lane Books from 1-3 p.m.
Scandinavian folktales come to life in this beautifully illustrated children's (of all ages) book. Everyone invited.
And to add ambiance to the street celebration of Moose Madness, the bluegrass band,  Black River Revue, will play in front of the Gunflint Mercantile from 2-3 p.m. Saturday,
The band wil also play at the Gun Flint Tavern on Friday and Saturday night. Music starts at 8:30 p.m.
Also, on Saturday night, the SplinterTones will play at the 4-H Log Building at the Cook County Community Center from 7-9 p.m. to celebrate the release of Dave and Amy Freeman's book, "A Year in the Wilderness." All invited.
Also on Saturday, the band, Common Ground, will play for a soft opening at the Wunderbar Eatery and Campground at 8 p.m.
In Duluth, potter Karin Kraemer opens her new pottery, Duluth Pottery & Tile,  in Lincoln Park with an open house starting at 4 p.m. Music by Cousin Dad at 8 p.m.
The shop is in Lincoln Park in Duluth at 1924 Superior St.
On Sunday, the Grand Marais Playhouse will hold a Renaissance-style dance workshop at the Arrowhead Center for the Arts from 2-4 p.m.
The 2-hour workshop will be filled with dances and customs of the court and country in 15th century England. All invited. Donations at the door.
And on Monday, Grand Marais potter, Hannah Palma Laky, will hold a ceramics art sale at the Angry Trout Cafe from 6-8 p.m.
Laky will have a variety of mugs as well as Sawtooth Mountain travel mugs and bowls as well as vases and plates.
Tuesday is Open Carving Night at North House Folk School Oct. 24 and Oct. 31. This free event is hosted by woodcarvers Harley Refsal and Angela Robins. The sessions are free and  are from 7-9 p.m.
Exhibits:
 The Grand Marais Art Colony's exhibit, Plein Air 2017 is at the Johnson Heritage Post and continues through Oct. 29.
The exhibit features work created by more than 60 artists during a week-long painting competition in Cook County. All the paintings are for sale.
The Johnson Heritage Post is closed on Tuesdays. It is open from 10 a.m. to 4 p.m. Wednesday-Saturday and on Mondays. It is open from 1-4 p.m. Sundays. Free.
Sivertson Gallery is featuring a great selection of recently released Cape Dorset prints in this year's Inuit Premiere.
Barb Lundell is the featured artist in the Great Hall at Tettegouche State Park through November.
Lundell is exhibiting work in a number of different media.
In Duluth, Chance, a multi-media installation by Kathy McTavish opens  in the Sax Gallery at the Tweed Museum of Art with a reception from 6-8 p.m. on Thursday.
Kathy McTavish's new generative art installation is designed specifically for the Sax Brothers Gallery space at Tweed Museum of Art. According to a press released by the Tweed: "You'll discover a choreographed world of screen monitors, talking to one another to create a series of synchronized colorful graphics, with soundscape, words, and lighting, against a background of painted walls. This is an experiential installation, so you have to be on-site to immerse yourself in this digital environment."
McTavish will be at the opening to meet and greet guests and offer answers to inquiring minds. Cash bar, food, and music.
On Friday in Duluth, the Nordic Center, 23 N. Lake Ave., will celebrate the 100th anniversary of Finnish Independence with Finnish-inspired wall hangings, mixed media paintings, images of emboideries by Helsinki school children, himmeli, refreshments and projections.
Taide Yhdessä: Design -–Finland to Minnesota opens with a reception from 7-9 on Friday, Oct. 21. A presentation, refreshments and hands-on Finnish crafts will be featured. For more info, click here.
In Thunder Bay, the Thunder Bay Art Gallery is featuring the exhibit, Kohesion, work by Quentin Maki, through Nov. 19.
Opportunities:
 Tettegouche State Park's Visitor Center has been exhibiting the work of Minnesota artists. They currently have an open call for submissions, with work to be selected by a jury panel of three people. Work should have a "North Woods Aesthetic," with some relevance to the expectations of travelers to the North Shore, and should be appropriate for family audiences.
Shows are typically one month in length. Exhibiting artists may provide contact info for direct sales.

To apply, please email six representative images, under 1MB each, to Kurt Mead, Interpretive Naturalist, Tettegouche State Park: kurt.mead@state.mn.us. Submissions are due Oct. 31, for scheduling shows starting next summer.
Upcoming:
 "Giving Myself Permission: Following the Spirit," the premiere of Joan Farnam's short storytelling videos by Patrick Knight about her travels across the world and back again will be screened at the Grand Marais Art Colony on Friday, Oct. 27. It's a potluck: Bring a dish to share. Beer and wine option. The screening will begin at 5:30 p.m. All invited.
Paint-A-Bowl for Empty Bowls will be held at the Grand Marais Art Colony from 11 a.m. to 2 p.m. on Sunday, Oct. 29.
Ceramic bowls, glazed with a white glaze, will be available to paint with designs. They will then be fired and donated to the Empty Bowls fundraiser to help the hungry in Cook County. The fundraiser is at St. John's Catholic Church Nov. 13.
The North Shore Music Association will hold the 27th Annual Bluegrass Masters Weekend at Lutsen Resort  Nov. 3 -5. This year's instrument of focus is the banjo, and this year's instructor is phenomenal banjoist Kristin Scott Benson (of The Grascals).
For more info, visit www.northshoremusicassociation.com and stay tuned for details.
Rose Arrowsmith DeCoux will teach "Swedish for Beginners" at Cook County Higher Education next month.
This four-session class will give students a foundation of grammar, sentence structure and conversational phrases.  Games, songs and art will be incorporated along with listening, speaking, reading and writing. The class will culminate in a traditional meal.
This class is for total beginners and those wishing to brush up on the fundamentals.
Arrowsmith DeCoux has been teaching Swedish since she was a teenager, and has worked at the American Swedish Institute, the Concordia Language Villages (CLV), and other summer camps and community programs. Her participatory style is strongly influenced by her time at CLV. Classes are Wednesdays Nov. 1-29 from 5:30-7 p.m. For more info, call 387-3411.
Window Shopping:
 Artist News:
Cobi, a native of Cook County, sang the national anthem at a football game between the Packers and the Vikings recently.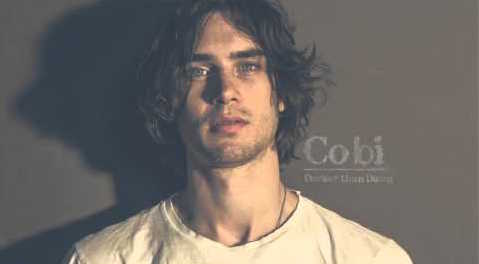 WTIP's Joe Friedrichs captured a video of the event. To see it, click here.
Here's the music for the weekend:
Thursday, Oct. 19:
Ladies Music Club, Voyageur Brewing Co., 7 p.m.
Chuck & Friends, Date Night at the North Shore Winery, 7 p.m.
Gordon Thorne & Friends, Gun Flint Tavern, 7:30 p.m.
Friday, Oct. 20:
Jim McGowan, Voyageur Brewing co., 4 p.m.
Black River Revue, Gun Flint Tavern, 8 p.m.
Brothers in Arms, Grandma Ray's, 9 p.m.
Eric Frost, Bluefin Grille, 9 a.m.
Saturday, Oct. 21:
Black River Revue, Gunflint Mercantile, 2 p.m.
 Jazz with Briand Morrison, Moguls Grille, 3 p.m.
Jim & Michele Miller, Voyageur Brewing Co., 4 p.m.
Gordon Thorne, Lutsen Resort, 7 p.m.
SplinterTones, Cook County Community 4H Center, 7:30 p.m.
Common Ground, The Wunderbar, 8 p.m.
Black River Revue, Gun Flint Tavern, 8 p.m.
DJ Beavstar, Papa Charlie's, 9:30 p.m.
So, we found some fun photos this week. Here's a selection.
Wildlife:
Trees:
Moon:
Stars:
Water:
Aurora:
Fall Colors:
Have a great weekend, everyone!