This is one of our favorite weekends on the North Shore. The Fall Studio Tour is on-going through Sunday, and the leaves are at peak in the maple forests. Plus that, it's crispy fall weather. Time for lots of fun.
We start off on Thursday with a fall event to help the hungry, when the Grand Marais Art Colony opens the clay studio to the public to Make-A-Bowl for the Empty Bowl Fundraiser, an annual fundraiser to help the hungry in Cook County.
For a donation of $5 to cover material costs, the public is invited to come into the studio where they will throw a bowl on a wheel and then handbuild a bowl, which will be donated to Empty Bowls. The Make-A-Bowl sessions continue through October. The next session is from 1-2:30 p.m. on Thursday, Oct. 4. Call 287-2737 to make a reservation. All invited.
Also on Thursday, North House Folk School welcomes felt maker Mary Reichert to a month-long residency in October. During her stay, she will conduct classes, demonstrations and talks. This Thursday, at 7 p.m., she will host a Feltmaking Skill Share and Presentation in the Blue Building at 7 p.m. This will be a quick introduction to the magic of felt-making.  Explore some of the many variations of raw wool, and then see for yourself what happens when you apply a little water, soap, and agitation.  You will come to understand why this was one of the main fabrics for generations of nomads of Central Asia as you create your own coasters or trivet.
One of the projects Mary wants to do while she is here is make a felted a rug with members of the community. Felted rug making is an art of storytelling and the rug the community will make will reflect that fact.
Classes will be offered in this process as well as open studios for the public to come in and help out.
Click here for all the classes and opportunities with Mary Reichert. She will also be giving demonstrations at various locations in the county as well.
This is the final weekend of the Art Along the Lake: Fall Studio Tour — it ends on Sunday. The tour features more than 20 studios and 50 local artists and artisans in Cook County demonstrating and exhibiting their work from 10 a.m. to 4-6 p.m. daily.. Here's a map of all the studios in the tour:
Here is a brief sampling of what you can see on the tour. (For the complete schedule of events, click here. For the Art Along the Lake: Fall Studio Tour brochure, click here.
Here are a few things you will see on the Art Along the Lake: Fall Studio Tour.
Quite a selection, ah? And this is just a small taste of what is being offered during the Fall Studio tour this year.
There's more happening this weekend, too.
The Cook County Market will be held in the Senior Center parking lot from 9 a.m. to 1 p.m. on Saturday, featuring work by Cook County artists and artisans.
One of the highlights of the first weekend in October is the raku opportunity at Sivertson Gallery on Saturday.
Award-winning raku artists, Richard Gruchalla and Carrie Rosetti, set up a  table full of tea bowls to be glazed, a raku kiln and a glazing tent in the parking lot behind the gallery and offer the public the chance to glaze a pot and watch it being fired. There's a small charge for the tea bowl, and Rosetti is there to help you glaze it. Richard then fires the pot, and you can bring it home when it's done.  All invited.
And there's fused glass demonstration at the Grand Marais Art Colony from 10 a.m. to 4 p.m. with Nancy Seaton.
And woodcut printmaker Richard James Nelson will give an Artist Talk at Cook County Higher Education at 7 p.m. on Saturday. All invited. Free.
Exhibits:
This is the last weekend to see the exhibit, Grand Marais Plein Air 2018 at the Johnson Heritage Post. The exhibit features a great selection of plein air paintings crafted by 70 plein air painters during the week-long event.
And Patricia Canelake's exhibition. "Blue Horses Golden Goat" continues at Yellow Bird Fine Art through Sunday.
In Duluth, the Tweed Museum of Art has opened a spectacular exhibit entitled "122 Conversations: Person to Person, Art Beyond Borders" last week.
For it, Anne Labovitz travelled to Duluth's five sister cities and worked with the communities there. This artist-led project based on the art of engagement — art derived from the process of interconnection and cross-cultural dialogue. The project celebrates the combined 122 years of relationship with Duluth's five sister Cities: Rania, Iraqi Kurdistan, Växjö, Sweden, Petrozavodsk, Russia, Thunder Bay, Canada and Ohara Isumi-City, Japan. The project is a catalyst for positive social change, one individual at a time. This is a not-to-be missed exhibit. It continues through Jan. 6.
In Thunder Bay, the Definitely Superior Art Gallery has once again launched one of the largest poetry performances in Canada — Random Acts of Poetry. In it, 25 of Thunder Bay's finest professional spoken-word poets and singer/songwriters perform for the public in a week-long unique series throughout the City of Thunder Bay.They perform everywhere … at the library, at City Council meetings, on street corners… Click here to learn more.
The Thunder Bay Art Gallery offers Chill Nights at the Gallery in the fall offering a relaxed approach to art appreciation and well-being in the gallery space.
Participants can enjoy meditation, music, yoga, walking, grounding exercises, sensory exploration and art making with guest artists and or practitioners. Cost is $7. Chill Nights are held from 6:3-7:30 p..m. (EDT) pm Tuesdays through Nov. 27, except on Oct. 20.
Upcoming:
The Duluth Superior Symphony Orchestra's String Quartet will perform at Voyageur Brewing Co. from 6-8 p.m. on Thursday, Oct. 11. This traveling quartet gives a great show. All invited.
The Johnson Heritage Post will open a new exhibit of George Morrison's work on Friday, Oct. 12 with an opening reception from 5-7:30 p.m.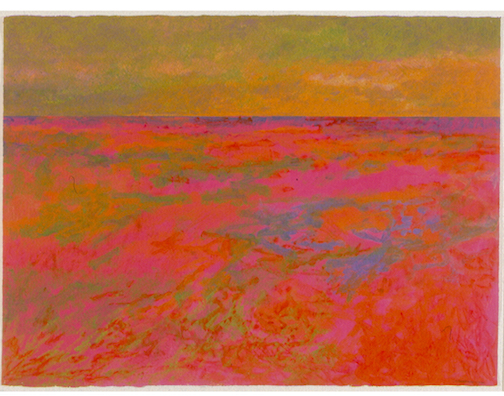 The Johnson Heritage Post will open an exhibit of George Morrison's work on Oct. 12.
Entitled" George Morrison: Surrealist Forms and other Drawings," the exhibit will include his drawings and prints. Briand Morrison, George's son, will perform the music from his video, "Musical Impressions: The Art of George Morrison"  at the opening. On Saturday, Oct. 13, Briand will screen the video at 2 p.m. at the Heritage Post. Stay tuned for details.
Also on Friday, Oct. 12, the North Shore Music Association will present Robert Jones & Matt Watroba: Common Chords, in concert at the Arrowhead Center for the Arts.  The concert is at 7 p.m.
Check them out:
Music:
Here's the music for this week:
Thursday, Oct. 4:
 Gene LaFond & Amy Grillo, Cascade Lodge Restaurant, 6 p.m.
Gordon Thorne & the Wildcats, North Shore Winery, 7 p.m.
Billy Johnson. Gun Flint Tavern, 7 p.m.
Plucked Up String Band, Wunderbar, 8 p.m.
Friday, Oct. 5:
Billy Johnson, Voyageur Brewing, 4 p.m.
Pushing Chain, Wunderbar, 8 p.m.
Jim & Michele Miller, Bluefin Grille, 9 p.m.
Saturday, Oct. 6
Joe Paulik, Cascade Lodge Restaurant, 6 p.m.
Michael Monroe, Log Cabin Concert, rural Grand Marais, 7 p.m., reservations www.michaelmonroemusic.com
Gordon Thorne, Lutsen Resort, 7 p.m.
Timmy Haus, Papa Charlie's, 9:30 p.m.
Sunday, Oct. 7:
Briand Morrison, Mogul's Grille, 10 a.m.
Monday, Oct. 8:
John Mark Nelson, Singer/Songwriter Series, Papa Charlie's, 8:30 p.m.
Joe Paulik, Bluefin Bay, 9 p.m.
Wednesday, Oct. 10:
Gordon Thorne,  Bluefin Bay, 9 p.m.
We found lots of great photos this week. Let's start with wildlife:
And more mushrooms:
A spectacular agate:
Plants:
And here are some shots of individual leaves:
Many leaves:
And water:
And finally, this one:
Have a great weekend, everyone!
(Thank you for reading all the way to the end of NorthShore ArtScene! If you enjoyed the experience, please consider making a donation today by clicking on the button below.)