Art on the North Shore takes to the stage this weekend when  "Reprise," the 3rd annual YMCA Dance Recital, opens at the Arrowhead Center for the Arts on Friday night.
The recital features a variety of dances, including jazz, hip-hop, tap and ballet performed by dancers from youngsters to adults.
Instructors Christine Curtis, Leslie Higgins and Breanna Roy have been working with dancers of all age groups and skill levels since October. The recital is always a great community celebration. Performances are at 7 p.m. on Friday and Saturday, and should be lots of fun. Tickets can be purchased at the door or at www.tix.com.
On Saturday afternoon, Kah-Nee-Tah Gallery in Lutsen will hold a "Painting and Wine" event with Lutsen artist Kathy Weinberg instructing.
Cost is $40 per person and includes instruction, wine, snacks and all supplies. Space is limited. For reservations, call 218-387-2585.
Also this weekend, the Johnson Heritage Post's exhibition, "A Collection of A Life Time: Fine Art and a Bit of Whimsy" continues through June 19. The collection includes work by a number of local artists, including Tom McCann, Birney Quick, Liz Sivertson and Byron Bradley, to name a few. The Heritage Post is open from 10 a.m. to 4 p.m. Tuesday through Saturday and 1-4 p.m. Sunday.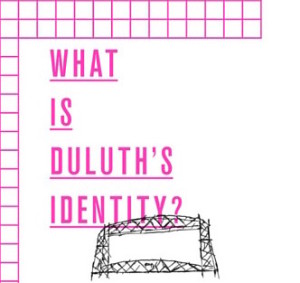 In Duluth, the DLH Pop-Up Shop and Exhibit opens in the Great Hall in the Depot on Thursday and continues through Saturday. The Duluth Art Institute, which is hosting the event, has spent the last year celebrating contemporary design and Duluth's unique visual voice.
A panel discussion hosted by PBS producer Karen Sunderman will be held from 7-8 p.m. on Thursday in the Underground in the Depot to discuss the power of contemporary design to create Duluth's visual identity. Participants include Anne Dugan, Duluth Art Institute; Ashley Kolka, Arrowhead Regional Arts Council; Candace LaCosse, Hemlocks Leatherworks; Mary Mathews, Duluth Public Arts Commission and Blake Thomas, "Take it With You." The event is free and open to the public. The Duluth Grill is catering the event, which is funded by the Bush Foundation.
In Thunder Bay, the "Art in Design: Spring Homes Tour," sponsored by the Thunder Bay Art Gallery will be held on May 14.  Each of the homes is exhibiting artwork by local artists.Tickets for the self-guided tour can be purchased at the gallery. The homes will be open from 10 a.m. to 4 p.m. (EDT). Tickets are $20 for members of the gallery, $25 for non-members.
The gallery has also opened a new exhibit: Animals: Selected Works from the Permanent Collection.
The exhibit includes works by a number of different artists in a variety of mediums and styles. Also, the exhibit, "Frank Shebegeget: Home," continues through May 29.
Upcoming
Dr. Anton Treuer, executive director of the American Indian Resource Center at Bemidji State University, will  present "Everything you wanted to know about Indians but were afraid to ask" at the Grand Marais Public Library on Friday, May 20, at 6 p.m. Free. All invited.
Printmaker Brian Holdren will teach a printmaking workshop (Polymer Plate Etching) on Friday and Saturday, May 20-21, at the Baggage Building Arts Center at Prince Arthur's Landing in Thunder Bay. For more info and to register, email bbac.angie@gmail.com
Phil Heywood and Tim Sparks will perform a "Full Moon Concert" at the Arrowhead Center for the Arts at 7:30 p.m. Saturday, May 21. Both musicians are accomplished guitarists: Heywood plays with a bluesy swing and Sparks is a master fingerstylist. Tickets are available at the door and at www.tix.com. Stay tuned for details.
Art Along the Lake, a big celebration of the arts will be held in Cook County over the Memorial Day Weekend with galleries up and down Hwy. 61 holding special events, art openings, receptions and more. Stay tuned for details in the coming weeks. For a complete schedule, click here.
In other art news, more than 100 people attended an Arts Economy party at Voyageur Brewing Co. on Thursday to share ideas about how to grow the arts economy in Cook County.

The arts and arts organizations already have a significant impact on the economy and employment here.  According to a recent study by CreativeMN.org,  non-profit arts and culture bring in a total of $4.6 million to Cook County every year, with $2.5 million spent by arts organizations and $2.1 million spent by audiences/patrons.
But there's more to learn in order to help artists and their communities create and strengthen a sustainable arts community, said Sheila Smith, executive director of Minnesota Citizens for the Arts, which conducted arts impact studies throughout the state.
"The best way we can prove the economic clout of artists is to hear from artists themselves about how they earn their living, and how many dollars they are spending in their community," she said. To that end, Creative Minnesota has developed a confidential survey for artists. To learn more about it and take the survey, click here.
CALL FOR ARTISTS: The Grand Marais Public Library is seeking poetry submissions for a Poetry Walk. The path will lead from the library front entrance toward the corner across from the Visit Cook County offices and the Dairy Queen. Application forms for those wishing to submit a poem may be picked up at the library, City Hall or on-line via the library website at www.grandmaraislibrary.org
. The poems are due by May 20.
CALL FOR ARTISTS:  Art Around Town is seeking artists to submit design proposals for lightpost banners to be displayed in Grand Marais.  All submissions will be presented at Betsy Bowen Studio for public vote.  Four artists will be selected and will receive a $500 stipend each.  For more info, contact Mary Beams at PieLight@hotmail.com, or call (218) 370-8682 for full details. The designs are due June 1.
The band, Floydian Slip, will be on WTIP's The Roadhouse on Friday night to talk about their music and play a few tunes. The show airs from 5-7 p.m. Musicians usually are on-air around 6:30 p.m.
Anna Hess has a series of coloring pages at Great Gifts of Lutsen.
Last Chance Gallery in Lutsen is open from 10 a.m. to 5 p.m. on Saturdays this month. The gallery is planning a bronze pour over the Memorial Day Weekend. Stay tuned.
Sivertson Gallery has just received new jewelry by Ananda Khalsa. The artist is from Northampton, Mass., and uses large gems in her pieces, including rubies, sapphires and Swiss blue topaz.
Woodturner Lou Pignolet has just completed new 18-inch-wide turned-burl bowls in his shop in Hovland.
The artist has two of his large burl bowls on display at the Chicago Botanical Gardens as part of a major exhibition called The Hidden Art of Trees. Pignolet shows his bowls at the New Scenic Cafe near Two Harbors and will be one of the exhibitors at the Hovland Arts Festival the first weekend in July. For more info, see www.loupignoletbowls.com 
Here's the music schedule for this week:
Thursday, May 12:
Plucked Up String Band, Voyageur Brewing, 4:30 p.m.
Jim & Michele Miller, Poplar River Pub, 6 p.m.
Andy Noyes, Gun Flint Tavern, 6:30 p.m.
Friday, May 13:
Floydian Slip

, Gun Flint Tavern, 8:30 p.m.
Saturday, May 14:
Pete Kavanaugh, Voyageur Brewing, 4 p.m.
Tim Fast, Lusten Resort, 7 p.m.
Jim & Michele Miller, Cascade Lodge Pub, 7 p.m.
Floydian Slip, Gun Flint Tavern, 8:30 p.m.
Sunday, May 15:
Sunday Afternoon Jazz with Briand Morrison, Gun Flint Tavern, 3 p.m.
Andy Noyes, Gun Flint Tavern, 6:30 p.m.
Tuesday, May 17:
Pete Kavanaugh, Poplar River Pub, 6 p.m.
Spring has definitely arrived in the Northwoods, even though it's supposed to snow on Sunday.  Here's proof: a photo of a bumble bee at Seagull Lake.
Baby geese are appearing.
As are baby Lady Slippers.
And everyone seems to be enjoying the spring weather.
It's been quite a week for sky views, too. Here are just a few of the photos of the northern light displays that were posted this week:
There have been sun halos, too.
It's been dry everywhere. There were fires in northern Minnesota. Here's a shot of a helicopter getting a a bucket of water to fight one.
And smoke from wildfires in Saskatchewan and on the Range darkened this sunset.
But it rained a little on the North Shore.
And the rivers flowed into Lake Superior.
Enjoy your weekend, everyone!