January! When snow falls, and it starts getting lighter every day. The trails and hills are groomed and ready, and artists hunker down to start making for the coming year.
This January is no exception, although the deep snow and ice this early in the season is somewhat unusual. What is not unusual are the opportunities to get together, watch movies, listen to lots of live music, and get things done in the studio.
We have two movie opportunities this month: North House Folk School is running a movie series every Thursday night and the Grand Marais Pubic Library is screening films on Friday nights.
This week, North House Folk School will host the Back Country Film Festival on Thursday, Jan. 10, featuring a variety of films of the backcountry, human-powered recreation and environmental preservation.
Hosted by Superior Highlands Backcountry and produced by the Winter Wildlands Alliance, the film festival will promote the work of compelling storytellers. Doors open at 6 p.m., films start at 7 p.m. There will be raffles and silent auction. Admission is $10, kids are free. All invited.
On Friday, the Grand Marais Public Library will host Friday Night Reels and screen a documentary about Mister Fred Rogers starting at 6 p.m. The film, "Won't You Be My Neighbor?" takes an intimate look at Mister Rogers, his work and his views on how to get along with each other. Check out the trailer here:
The film will be screened at 6 p.m. Free. Come early to make sure you get a seat.
On Saturday, the Grand Marais Music Collaborative will host an open mic at Wunderbar starting at 7 p.m. The Music Collaborative brings local music students and experienced music instructors together, fostering the region's next generation of musicians. The entire GMMC board will be at the event, and many will bring their instruments. The Open Mic will be hosted by Joe Paulik and Pat Flack.
The public is invited to this once-a-year event. It should be a fun evening of music and talk.
On Sunday, the Grand Marais Playhouse will hold a meeting at the Arrowhead Center for the Arts about next summer's Summer Repertory line-up at 6:30 p.m.. Two shows will be performed in repertory on the weekends from July 18 through Aug. 11. A musical or a farce will be selected based on the interest of the group. For more info, contact Sue Hennessy at 387-1284, ext 2 or send an email to: sue@grandmaraisplayhouse.com
And on Monday, the Playhouse will hold auditions for the play "Quilters" at 3:30 p.m. at the ACA.  This is the annual community youth production with an emphasis on high school actors. There are roles for six women of high school age as well as an adult.  Musicians are also needed for this play. For more information, contact Sue Hennessy at sue@grandmaraisplayhouse.com. She can also be reached at 387-1284.
And at noon on Wednesday, Jan. 16, the Grand Marais Art Colony will host an informational session about this year's 100-Day Project, The project, developed by an artists' group in Michigan, invites artists to commit to an artistic pursuit for 100 days — whether it's writing a book, crafting cartoons, working a new musical composition or just playing with art. The process develops new skills and habits and can be transforming for participants. It's also fun.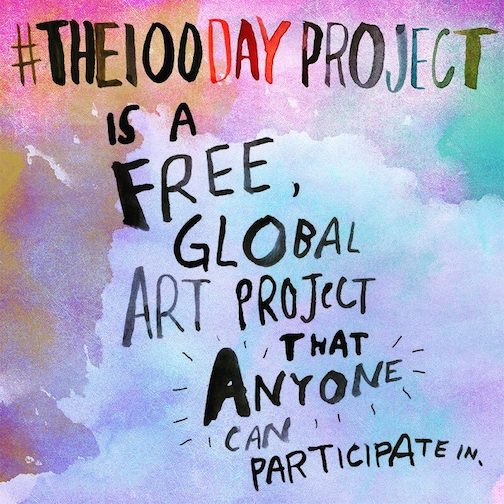 To find out more, come to the Art Colony at noon on Jan. 16. The actual 100-Day Project starts on Jan. 20. For more info, contact the Art Colony at 387-2737.
Exhibits:
 This is the last week to see the exhibit, "Remains of the Lake & the Northern Landscape" at the Johnson Heritage Post featuring a collection of black and white photographs by John Gregor focused on Lake Superior and landscapes by Tami Phillippi.
The exhibit has been well-received and continues through Jan. 13. The Heritage Post is open from 10 a.m. to 4 p.m. Thursday through Saturday and from 1-4 p.m. Sunday.
An exhibit of George Morrison prints is currently on view at the North Shore Winery.
The Cedar Coffee House in Two Harbors will also mount an exhibit of George Morrison's prints, with the opening reception set for Jan. 18. Stayed tuned.
A new exhibit has opened at Tettegouche State Park, featuring a variety of work by the Finland Group of Painters, including watercolors and oils.
The exhibit in the Great Hall continues through January.
In Duluth, the "Quiet Simplicity" exhibit at the Tweed Museum of Art continues, with a painting by Richard Emil Miller added this week.
In Thunder Bay, the Definitely Superior Art Gallery, 250 Park Ave.,  has extended its exhibits through Jan. 19 due to public demand. On view are a film,"Qaleidoscope" Untamed: The Annual Regional Juried Show and Comet Chaser: Sarah Mason: A Retrospective.
The exhibits at Def Sup continue through Jan. 19.
At the Thunder Bay Art Gallery, this is the last weekend to see "Reclaimed," an exhibition of hand-restored axes, hatchets, and sledges by Curtis MacKay Wilson of Fablewood Homestead.
The restored artifacts are important pieces of material and cultural history of Northern Ontario, as well as examples of skilled restoration techniques.
Upcoming:
 Learn to waltz, two-step, foxtrot and swing dance with Ann and Wayne Russ this winter. The couple will be teaching dance classes at the 4-H Building at the Community Center from 7:15-9 p.m. starting Jan. 22. Singles welcome. For more info and to register, call 218 370-8949 or email russ@boreal.org
The Art House B&B will host a House Concert with Iron Range musicians Sara Pajunen and Sam Miltich at 7 p.m. Jan. 24. Tickets are $10 at the door. Refreshments will be served.
The Grand Marais Art Colony will host solar plate printmaker Dan Welden and photographer Craig Blacklock in a series of workshops, exhibits and artist talks in February. Stay tuned.
Grand Marais photographer, Bryan Hansel, will give a presentation at the Grand Marais Public Library Feb. 20. His topic?  "100 Days on the Road: The Life of a Landscape Photographer." Here's a Google map of where he traveled to take photos and teach workshops last year.
Here is one of the images he captured:
The presentation is free. Stay tuned.
Opportunities:
 More than 20 artists from every medium turned up for the first organizational meeting of the North Shore Arts League at the Johnson Heritage Post on Tuesday. The group discussed how and if they wanted to organize an artist network and support group. The decision? Yes! A steering committee was formed  to guide organizational structure in its early days. The steering committee members are Natalie Sobanja, Maxine Linehan, Bob Swanson, Julie Arthur and Kathy Weinberg.
The group also decided to have a group show at the Johnson Heritage Post in April. The next organizational meeting is set for Jan. 24 from 5-7 p.m. All artists invited. For more info, contact Kathy Weinberg at klweinberg@gmail.com
A call for artists of every age has gone out for the spring exhibit at the Johnson Heritage Post sponsored by the Spirit of the Wilderness Church. The exhibit opens in March. The theme this year is "Thin Place." For more info, contact Greg Mueller at glmuellerstudio@gmail.com and stay tuned for details.
And finally, a call for artists has gone out for the Bimidji Sculpture Walk.
The sculpture festival is held in June. This is the 20th year the event has been held on the streets of the town. Selected artists will receive a $500 honorarium. For more info, click here.
  Music:
Here's the music schedule for this week:
Thursday, Jan. 10:
Gordon Thorne & the Wildcats, North Shore Winery, 6 p.m.
Pete K, Poplar River Pub, 6 p.m.
Friday, Jan. 11:
Briand Morrison, Voyageur Brewing, 4 p.m.
Eric Frost, Cascade Lodge Pub, 6 p.m.
North Shore Community Swing Band, Wunderbar, 7 p.m.
Colleen Myhre and Ton Peterson, Gun Flint Tavern, 8 p.m.
Pete K, Bluefin Grille, 8 p.m.
Timmy Haus, Papa Charlie's, 9:30 p.m.
Saturday, Jan. 12:
Harris Mills, The Cove, Best Western Plus Superior Inn, 5-8 p.m.
Frozen Britches, Cascade Lodge Pub, 6 p.m.
Common Ground, Poplar River Pub, 7 p.m.
Grand Marais Music Collaborative, Open Mic, Wunderbar, 7 p.m.
Colleen Myhre and Tony Peterson, Gun Flint Tavern, 8 p.m.
Monday, Jan. 14:
Chris Koza, Singer/Songwriter Series, Papa Charlie's, 8 p.m.
Timmy Haus, Bluefin Grille, 8 p.m.
Tuesday, Jan. 15:
Jim & Michele Miller, Poplar River Pub, 6 p.m.
Open Mic with Boyd Blomberg, 7 p.m.
Wednesday, Jan. 16:
Singer/Songwriters Sarah Morris Trio, Papa Charlie's, 8 p.m.
We found lots of photos this week. Here's a selection:
First, wildlife:
We found these northern light shots.
And snow:
And grey beauty.
And some wonderful sunrise/sunsets:
And a double sunset/double exposure:
And finally, this shot, which certainly tells a story…
Heidi Pinkerton caught this scene when she was out driving the other day. When she got out of her car, the wolf left, but the deer stayed in that freezing river for another hour before venturing onto dry ground, she said.
So that's it for this week! Enjoy your weekend!