Summer might be winding down, but North Shore artists and musicians sure aren't  … This month and next are just jammed full of festivals and events, plays, art openings and more.

This weekend, it's the Radio Waves Music Festival at Sweetheart's Bluff at the Rec Park in Grand Marais, featuring three days of music under the Big Top, a children's tent, food vendors and more than 30 acts, some coming from as far away as West Virginia. This is the 8th year WTIP Community Radio has sponsored the event as a Thank You to the community and its members.
There's always an exciting selection of music, with everything from folk, jazz, swing, country, rock 'n' roll, blues, Americana and more. Here's a short video of a past music festival. This year, the Violence Prevention Center is hosting "Dance Til There is No More" from 11 a.m. to 5 p.m. under the big tent on Saturday. Dancers will be collecting pledges to benefit the VPC. Sunday morning at 10 a.m. is gospel and blues with the Carpenter Ants and Gordon Thorne, always a fantastic show.  The Carpenter Ants close out the festival on Sunday.
Admission is $10 a day, $20 for the whole weekend. Children under 12 are admitted free. So bring a chair (and maybe a jacket) and plan on spending the weekend enjoying live music in one of the prettiest parks in town.
For all the festival music, see music schedule below.
Plein Air Grand Marais 2015
Friday is also the start of Plein Air 2015 hosted by the Grand Marais Art Colony. The event brings in plein air painters from throughout the region to participate in the painting competition Sept. 11-18 and then to exhibit their finished work at the Johnson Heritage Post Art Gallery Friday, Sept. 18. All of Cook County, from the Canadian border to the county line, is fair game for the painters, and one can see them working in every picturesque spot around.
The competition also offers special events the public is invited to attend. Here's the list:
Lutsen Mountains Paint-Out, Saturday, Sept. 12, 1-4 p.m.
Artist Talk with Lisa Stauffer,  Grand Marais Art Colony, noon, Monday, Sept. 14
Artist Talk with David Gilsvik, Art Colony, noon,  Wednesday, Sept. 16
Quick Paint on Artists Point, 4-5:30 p.m., Thursday, Sept. 17
Juror Lecture with Tom Nachreiner, Art Colony, 11 a.m., Friday, Sept. 18
Opening Reception & Award Ceremony, Johnson Heritage Post, 5-7 p.m. Friday, Sept. 19
The Plein Air exhibit and sale continues through Nov. 15.
The Lake Superior Watercolor Society exhibit at the Cross River Heritage Center continues through Oct.17, with a variety of work by member artists. The Heritage Center is open from 10 a.m. to 4:30 p.m. Tuesday through Saturday and from 1-4 p.m. Sunday.
Also ongoing is the Paintings and Hand-Painted Woodcuts show with work by Betsy Bowen at the Betsy Bowen Studio & Galleries, 301 1st Ave. W. The exhibit continues through Sept. 18. The gallery is open from 11 a.m. to 5 p.m. daily.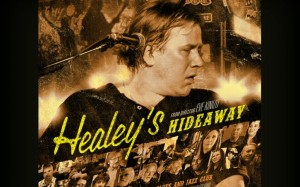 Indie film lovers might consider attending the 8th annual Bay Street Film Festival this weekend in Thunder Bay. The film festival is held above the Hoito Restaurant, 314 Bay St., through Sept. 13. More than 40 films from across Canada and beyond will be screened during this 5-day festival. Master classes will also be available as well as a number of other special events. For more info, visit www.baystreetfilmfestival.ca.
In Duluth, the Duluth Art Institute opens two exhibits this week: "Spirit," a mid-career retrospective of the paintings of Ojibwe artist Karen Savage Blue and "Life of Beauty," collages by Karen Lynne Burmeister. The opening reception is at the Art Institute from 5-7 p.m. on Thursday, Sept. 10. The exhibits continue through Oct. 4.
Upcoming
"Ring of Fire: The Music of Johnny Cash," Magnus Theatre, Thunder Bay, Sept. 14-26. Evening shows at 8 p.m. (EDT), Matinees on Wednesdays at noon and 2 p.m. Saturdays. For tickets and more information, visit www.magnus.on.ca
Unplugged XIV, North House Folk School,  Sept. 17-19. For tickets, visit www.northhouse.org
Lake Superior 20/20 Studio Art Tour, Sept. 18-20 & 25-27. For more info, visit www.lakesuperior2020.com
Crossing Borders Studio Tour, Sept. 25-Oct. 4. For more info, visit www.crossingbordersstudiotour.com
OboeBass! Grand Marais Public Library, 1 p.m., Sept. 26
Tour d'Art: Artful Abodes, a fundraiser for the Grand Marais Art Colony features tours of selected homes and an exhibit, Saturday, Oct. 3. For more info, visit http://grandmaraisartcolony.org/events.cfm
In other art news, Neil Sherman has six new paintings at Sivertson Gallery.
David Gilsvik's exhibit at Tettegouche State Park is drawing accolades.
The exhibit of 30 paintings will be open through the month of September.
The work is also available as giclee prints at Sivertson Gallery.
Cascade Restaurant and Pub will be celebrating "1/2 Way to St. Patrick's Day" on Sept. 17.  Wild Irish Thyme will  play from 6-8:30 p.m. and the restaurant will be serving their popular Irish foods.
As part of Unplugged, North House Folk School is holding an online auction at BiddingforGood. To see the items and learn more, click here. Bidding starts Sept. 11.
The University of Minnesota Press has just released an updated design of "Tracks in the Wild," first published in 1993, with writing and classic woodcut illustrations by Betsy Bowen. The hardcover book, as well as the previous edition in paperback, is available at the Betsy Bowen Studio. Bowen will be at the Minneapolis Monarch Festival in Lake Nokomis from 10 a.m. to 4 p.m. on Saturday with her book, "Plant a Pocket of Prairie" as well as monarch prints.
And kudos go out to the producers of the documentary, "The Art & Life of George Morrison: A Beyond the Book Special" which has been nominated for an Emmy. The video was co-produced by TPT and Friends of the St. Paul Library. The music in the video was composed and performed by his son, Briand Morrison. To view the video, click here.
Here's the music schedule for the weekend:
Thursday, Sept. 10:
Ian Alexy, Gun Flint Tavern, 7 p.m.
Friday, Sept. 11:
Briand Morrison, Voyageur Brewery, 4-7 p.m.
Portage Band, American Legion, 6 p.m.
Pete Kavanaugh, Bluefin Grille, 8 p.m.
Radio Waves Music Festival, Sweetheart's Bluff, Grand Marais Rec Park
4 p.m.  North Shore Community Swing Band
4:50 p.m.  Sky Blue Trio
5:35 p.m.  Angel Hair Rasta
6:20 p.m. Oversize Load
7:05 p.m.  Shoot from the Hipsters
7:50 p.m. Wild Berry Jam
8:30 p.m.  SplinterTones
Saturday, Sept. 12:
Jim & Michele Miller, Lutsen Resort, 7 p.m.
Jim McGowan, Cascade Lodge Pub, 7 p.m.
Timmy Haus, Papa Charlie's, 9:30 p.m.
Radio Waves Music Festival:
10 a.m.  Heck Yeah Holler String Band
10:45 a.m.  Frozen Britches
11:25 a.m.  Plucked Up String Band
12:05 p.m.  Fred Anderson
12:35 p.m.  Portage
1:25 p.m.    Briand Morrison
1:55 p.m.    Larry Carpenter and Laura Moe
2:25 p.m.   The Curry Family Band
3:10 p.m.   Roxann Berglund
3:40 p.m.   The Brother Love Band
4:20 p.m.   Sam Miltich & the Clearwater Hot Club
5:00 p.m.  Earth, Wind & Todd
5:50 p.m.   Andy Keith
6:20 p.m.   Cook County's Most Wanted
7:45 p.m.   Lake Effect
8:30 p.m.  Rich Mattson & the North Stars
Sunday, Sept. 13:
Timmy Haus, Gun Flint Tavern, 6:30 p.m.
Radio Waves Music Festival
10 a.m.  The Carpenter Ants with Gordon Thorne
11:30 a.m.  Gillman & Bowers
12:15 p.m.  Amaroq
1:00 p.m.   Gina Lee
1:40 p.m.   Trails End Band
2:20 p.m.   Lehto & Wright
3:00 p.m.   John Silliman
3:30 p.m.   The Pete K. Group
4:15 p.m.   Maria Nickolay
4:45 p.m.   Louis Medina
5:30 p.m.   The Carpenter Ants
Monday, Sept. 14:
Joe Paulik, Bluefin Grille, 8 p.m.
The Carpenter Ants, Gun Flint Tavern, 8:30p.m.
Teague Alexy, Monday Songwriter Series, Papa Charlie's, 8:30 p.m.
There were lots of great photos posted this week. Here's a selection:
Let's start with some storm shots.
The storm on Sept. 6 brought lots of lightning. Here are two takes on it.
Another view of a much calmer sky.
Storms equal rain equal happy waterfalls. Sierra Parsons took this nice shot of Gooseberry Falls after the rain.
Sandra Updyke went down to Lake Superior to see how the rains impacted the river flowing into Lake Superior.
Paul Sundberg caught this amazing sunrise in Grand Marais the other day.
Here's another beauty, taken a little later in the day by Bill Cady.
Thomas Spence caught this bull moose the other day.
And now, for a few of the spectacular northern lights photos we saw this week.
Nace Hagemann said he had never seen such a bright moon with the northern lights.
And finally, two fantastic photos by David Johnson.
And this one. Johnson merely posted: This is so cool. Time for bed. Enjoy!
Have a great weekend, everyone!