It feels like we're settling into a kind of new normal up here on the North Shore. Some of the shops and grocery stores are actually opening their doors, instead of just offering curbside delivery, the weather has been totally spring-like and awesome, capped by badly needed rain the other night, the trees are leafing out, marsh marigolds are blooming …in short, we are ever hopeful.
But a new normal doesn't mean "like it used to be." Everything continues to be flexible and changes almost daily. To find out the latest information about what is open in Cook County, check these links: Visitcookcounty.com , exploringnorthshore.com , WTIP Community Radio and Cook County Coronavirus Response Hub. Stay Safe Minnesota continues to be in effect, including recommendations to wear face coverings in public.
Meanwhile, our virtual lives continue.
Tonight, as in past Thursday nights, Gordon Thorne will play his fingerpicking blues via the North Shore Winery's Facebook page.
The music starts at 6 p.m. You can listen to it here.
North House Folk School continues its online free programing, Crafting in Place. This time, it's the online version of the Northern Landscapes Festival, which is traditionally held this time of year. Now, instead of gathering in groups and exploring the outdoors, attending lectures, classes and presentations on campus, North House is offering BioBlitz, an online opportunity to share  nature observations from your backyard or hikes, as well as webinars and zoom events.
A BioBlitz is a community project to gather observations and identifications of wildlife: birds, plants, insects, lichens … you name it. Participants can post photos of what they've found and share identification information and more. To join the Bioblitz, click here.
North House is also offering a series of webinars and Zoom events around the outdoor these.
Here's the kick-off seminar:
On Thursday, from 7:30-8 p.m., naturalist Joe Walewski will share some highlights from the observations submitted so far, share some tips for using iNaturalist, and give a short presentation on moths. To see, register for free here.
On Friday, May 29, from noon to 1 p.m. Jim Miller will discuss the dramatic rocky landscape of Minnesota in a presentation entitled "Fire and Ice: The Geologic Story of Lake Superior."  Register for free, here. On Saturday, a Zoom meeting will discuss what observations have been made for far. It will be held at 7:30 p.m. Register here. And the final BioBlitz Wrap-up will be held at 7:30 p.m. Sunday. Register here. To see the full Northern Landscapes Festival information, click here.
There are plenty of opportunities to get outdoors and explore as well. The Superior Hiking Trail offers lots of opportunities to explore the Northwoods. Check out the maps, access points and more here.
And here's a video of a grouse drumming, produced by Grand Portage photographer Travis Novitsky.
The Devil Track Wildflower Sanctuary is a great place to see wildflowers in bloom.
The Wildflower Sanctuary is up the Gunflint Trail about 6 miles. Turn right at County Road 60. There are signs on the road to direct you to Sanctuary parking.
Many of the outfitters are open now as is the Boundary Waters Canoe Area Wilderness. For more info, click here.
The Chik-Wauk Museum and Nature Center has just put out a new video. It's always worth a visit.
And Lake Superior is always available and waiting, with plenty of rocks on the shore for rock-skipping.
Art News:
The Grand Marais Arts Festival 2020 has been cancelled this year, but the Grand Marais Art Colony has recently posted the names of participants and links to how to connect with them and see their work.
Check out this list of artists that were planning to be in the festival. There are links to their work for your enjoyment. Click here.
The pandemic has, as we know, really impacted artists and creative workers throughout the country. Americans for the Arts has just completed an extensive survey documenting its impact on artists. To get some idea of the impact it has had and artists' responses, click here.
The Duluth Art Institute is sponsoring a Zoom lecture for artists entitled "Selling Well: What Artists Can Learn from People's Intuitive Reactions to Famous Art" with Dan Hill.
 The presentation is free for members of the Duluth Art Institute, $50 for non-members. To register, click here.
The Grand Marais Art Colony will feature artists David Andree and Kara Andree in an Instagram takeover on Thursday and Friday, May 28 & 29. David is a sculptor, Kara is a painter.
To see the presentations, click here.
Local author Staci Drouillard's book, "Walking the Old Road: A People's History of Chippewa City and the Grand Marais Anishinaabe" has been awarded the Hamlin Garland Prize in Popular History.
The book can be found at Drury Lane Books.
In other art news, Siverston Gallery is opening to the public on May 30.
The Grand Maris Public Library is expanding it's pick-up service. The pick-up window will be open from 10 a.m. to 4 p.m. on Monday and Friday as well as Wednesday.
The Grand Marais Playhouse will hold a summer camp for youth this year. They will be producing "A Midsummer Night's Dream" by William Shakespeare.  The camp will include remote zoom meetings and outdoor gatherings. For more information, contact sue@grandmaraisplayhouse.com. To register for the summer camp, click here. Registration is due by June 5.
Artists at Work:
Here are a few examples of the work local artists have been doing this month:
Sharon Frykman has new work.
Betsy Bowen is continuing her Comfort series. Here are two examples from this week:
Here are some other goodies we found this week:
Photographer Omar Z Robles crafted amazing photographs of dancers in the streets of New York City.
Check out the photographs here.
In Cincinnati, artists crafted "Scarecorona" sculptures to scare away the virus, taking the idea from scarecrows.
Check out this very colorful video of painter Max-Carlos Martinez' work.
Mud art? It works.
The Getty Museum has put out a challenge to recreate a famous painting at home. There have been lots of responses.
To see 30 of the best pieces so far, click here.
Here's a piece by the Ukulele Orchestra of Great Britain.
Watch the St. Paul Chamber Orchestra give a free concert on Saturday night starting at 8 p.m.
And finally, the artist as proofreader.
Maryl Skinner took a picture of this sign recently posted by the Minnesota Department of Transportation as part of its on-going Hwy. 61 renovation project.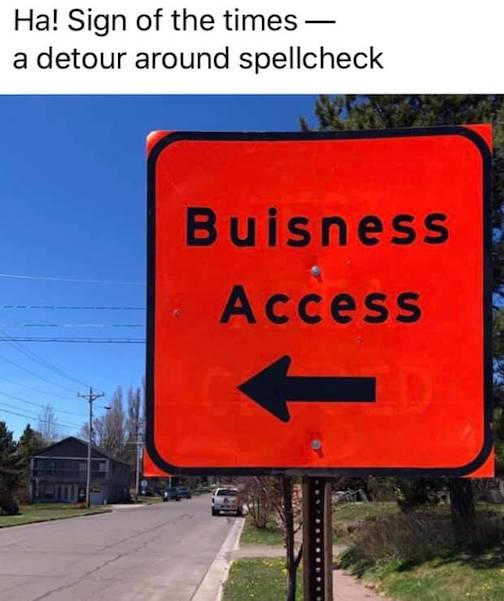 So, she sent the photo to MNDot, just to let them know about it.
A few days later, it was edited.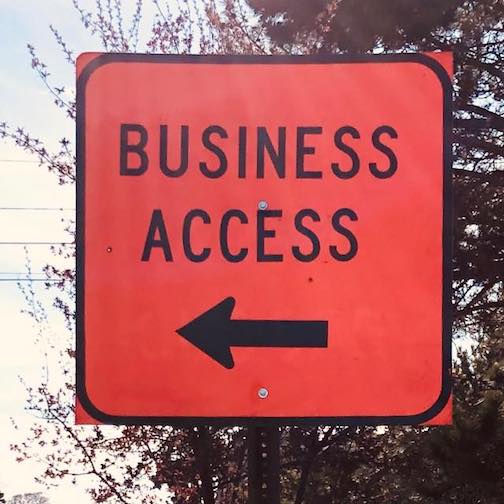 Kudos to all!
Photographs:
 Here are some of the photos we found this week.
First, wildlife:
Paul Sundberg has a special relationship with one of the local grouse. In fact, Sundberg has even given the bird a name–Rusty. Rusty doesn't mind at all if Sundberg joins him on a log for his display, making for some great images. Here are two.
Here's another special relationship:
Jay Johnson took this photograph of his wife holding a wild bobcat that was hit by a car when they were on their way to a canoeing trip. He said his wife, Shelly, stopped traffic and held the bobcat it regained its wits and ran off. "She's brave," he wrote. For sure.
The warblers are passing through.
Turtles are moving around, too.
And fox kits are growing up.
A perfect pair.
A not so wild: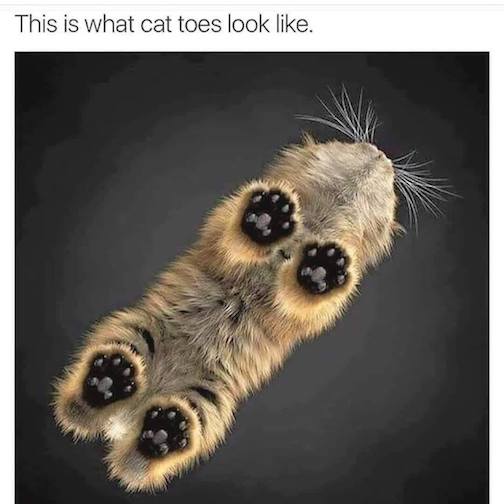 And the marsh marigolds are blooming.
We found some great landscapes this week, too.
And finally, this:
The image comes with a poem.
"Once upon a time, when women were birds,
there was the simple understanding that
to sing at dawn and to sing at dusk
was to heal the world through joy.
The birds still remember
what we have forgotten,
that the world is meant to be
celebrated."
~Terry Tempest Williams
Have a good weekend. And be safe!
Note: Artists: Send me images of what you've been doing in the studio lately. Send them to Joan.farnam@gmail.com
And, if you've enjoyed NorthShore ArtScene this week, consider making a donation to keep it strong. Just click on the icon below. And Thank You!