Greetings from the North Shore, where new snow has covered the ground and welcomes in the New Year. And it's not a virtual event either — you can actually get out there and enjoy the snow, the crisp winter air, the call of chickadees and nuthatches as they check out backyard feeders, a raven's caw … Or, you can ski under snow-covered trees, shush down a slope, snowshoe through the woods or build a snowman with a doggie companion.
Winter is here, and we're glad of it.
Truth be told, this week will be a challenge for those who love getting out with friends and celebrating the New Year, especially this New Year, which, we all hope, is ushering in some kind of normal life, in our neighborhoods, in the world, at some point. (The qualifications in that last sentence!)
But, as creative human beings, we are ever hopeful, and usually come up with solutions.
So, how about a virtual New Year with friends?
Or enjoy a virtual New Year's Eve World tour: Here's a link to  free virtual events at Notre Dame Cathedral, the Times Square Ball Drop, fireworks in London
Google is your friend here. Just ask, and take your pick. Want to hold a game night party? A  dance party? a Netflix party?  Or, you can just snuggle down and celebrate quietly.
Dining out will be a challenge: The Grand Portage Lodge and Casino is the only restaurant open for in-person dining, but almost every restaurant in the county has take-out options for the New Year. VisitCookCounty has listed them all. Some even include outdoor dining options.  You can check them out here.
There are some great musical and dance options this year, too.
Michael Monroe will present a Virtual Log Cabin Concert from 8-10 p.m. on Thursday, Dec. 31.  Call 612-789-2255 for more information and for tickets and or visit the web site at www.michaelmonroemusic.com
For classical music the St.Paul Chamber Orchestra will be holding a free New Year'e Eve Concert at 8 p.m. on Thursday night.
In dance, the New York City Ballet will present George Blanchine's "The Nutcracker," through Jan. 3.
This performance was filmed in December 2019 at the New York City Ballet's home stage at the Lincoln Center for the Performing Arts. Tchaikovsky's score is performed by the 62-piece New York City Ballet Orchestra, conducted by Andrew Litton, who was Minnesota Orchestra's Sommerfest director for 16 years. To see trailer and buy tickets, click here.
And click to see a list of some livestream events by popular bands.
So, there are lots of choices. And, not to forget, the Outdoor Ice Rinks & Warming House at the Cook County Community Center are open, Covid protocols in place.
The warming house will be open every day (except for Holidays) from 1 – 6 p.m. For more information, including Covid protocols, click here.
 Exhibits:
The virtual North Shore Artists League Member Show continues at the Johnson Heritage Post through this weekend. This is fascinating show, exhibiting work by a variety of artists in printmaking, fiber art, painting, weaving, sculpture, woodworking and more. Here are a few examples.
To view the exhibit and shop, click here.  To find out more about the North Shore Artists League, click here.
The Tweed Museum of Art, which is closed to the public, has produced a series of videos featuring artist Carl Gawboy talking about the paintings in his retrospective, currently on exhibit at the gallery.
The exhibit is entitled " A Life Well Painted: The Art of Carl Gawboy." To view the video, click here. 
Upcoming:
The Art of Healing, a virtual exhibit presented by the Violence Prevention Center, opens at the Johnson Heritage Post on Jan. 8.
 The exhibit ia dedicated to art by victims of domestic and sexual violence and also by supporters of those affected by domestic and sexual violence. Keep posted for more information.
Ada Igoe will host a virtual event, "Paging Through Europe: The Grand European Tour," a 3-part event that begins Jan. 20.  From the comfort of your armchair, she discuss the historic context of the Grand European Tour, why it still resonates with us today (and to a certain extent, still exists) and use modern literature to "visit" some of the Tour's most enduring destinations. The encouraged reading list inlcudes The Portrait of a Young Lady by Henry James, My life in France by Julia Child,  The Passion of Artemisia by Susan Vreeland and Angels and Demons by Dan Brown. To find out more and to register.
Artists at Work:
 Potpourri
I couldn't resist this one: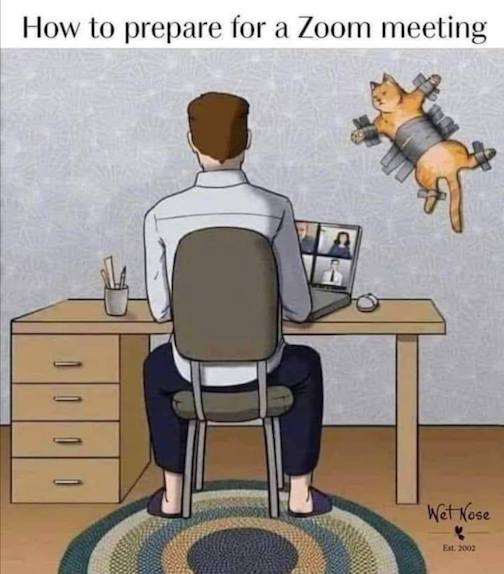 And then this:
And this:
Here's an essay Barry Lopez wrote entitled: "We are shaped by the sound of wind, the slant of sunlight." It was published in High Country News. Click here to read.
Here's a look and listen:
Photographer Jimmy Nelson has traveled all over the world photographing Indigenous peoples in traditional splendor.
Click here to see a collection of Jimmy Nelson's portraits from around the world and listen to a TED talk about his project.
And here's a a totally fun video, full of illusions.
 A little Music:
 Photographs: 
 We were lucky again this week. See what we found:
Wildlife:
Freezer-scapes
Landscapes, Skyscapes & Waterscapes:
\
Happy New Year, everyone! Here's to a safe, healthy and Happy New Year!