It was a big week of sled dog racing on the North Shore, and it concludes on Friday night with the premiere of a concert about the culture and history of sled dog mushing in northern Minnesota.
"Crazy Cold Beautiful: The John Beargrease Song Cycle" will be performed by the Borealis Chorale and Orchestra, directed by Bill Beckstrand, at Bethlehem Lutheran Church at 7 p.m. Friday night.  A second concert will be held at the Sacred Heart Music Center, 201 West 4th St.,  Duluth, at 4 p.m. Saturday.
Composed by Robin Eschner, a McKnight visiting composer from Sonoma, Calif., the song cycle reflects the experiences and realities of the people who have lived and worked on the North Shore for generations. The music was inspired by the John Beargrease Sled Dog Marathon and by John Beargrease himself, an Ojibwe who delivered mail by dogsled and boat up and down the North Shore from 1880-1900.  The Marathon, which concluded on Wednesday, celebrates his spirit and tenacity.  Take Jack, Eschner's music ensemble from California, students from Sawtooth Elementary School and the Stonebridge Singers Drum will also perform at the concert in Grand Marais.
Katy Reid of the Minneapolis StarTribune has written an excellent story about Eschner and the song cycle. To read it, click here.
There are lots of other fun things going on this weekend, too.
On Thursday night, jazz guitarist Briand Morrison will be featured on WDSE's The Playlist. In the interview, Morrison, who is a member of the Grand Portage Band of Lake Superior Chippewa, talks about his thoughts and creative processes as he composed  music for the DVD about his father: "Musical Impressions: The Art of George Morrison." The Playlist airs at 9 p.m.
And the Grand Marais Library will screen "Adam's Apples," a film about an ex-con who is temporarily assigned to live in a religious enclave and the shenanigans that result from his "assignment" to make an apple pie from an apple tree on the property. To see the trailor, click here.
On Saturday, the Grand Marais Art Colony will host Community Ink Day: Print Your Valentines from 1-4 p.m. It's an all-ages event, and participants will be able to print their very own Valentines under the leadership of Jerry Riach. $5 donation.
And on Saturday night, the Grammy Award-winning Okee Dokee Brothers will perform for a family event at the Summit Chalet on Lutsen Mountains at 7 p.m.. There will be horse-drawn trolley rides, a pizza party, fireworks and more from 5:30-8:30 p.m. For more information, call 218-406-1320.
One of the most anticipated events of the winter starts next week. The Northern Fibers Retreat, sponsored by North House Folk School, the Grand Marais Art Colony and the Northwoods Fiber Guild, will feature a wide variety of classes at both locations as well as demonstrations, Lunch & Learn lectures, an art exhibit and a show-and-share. The retreat is from Feb. 10-14.
Here's a quick run-down of some of the classes: bead embroidery, birds & botanicals quilting bee, beginning knitting, Sami knitting traditions, spinning, felted baskets, weaving, lace knitting, making a birch bark
mason jar basket, a winter natural dye workshop … the list goes on and on. There is also a workshop about printing on clay, creating cut-paper art as well as making buttons with glass, to name a few more.
There will be a number of community gatherings as well.
On Thursdays, Feb. 11

North House will host Fireside Fibers Open Studio and Sheep Clothing: A Primer at 7 p.m. Participants can bring projects to work on, and sheep farmer Janis Reuter will offer an informal presentation on wool in all its variety.
On Friday, Feb.12

Lunch & Learn, noon,  North House Folk School: "Norwegian Wool: Treasures in a Telemark Stabbur."  Carol Colburn will talk about an international fibers project in Vinje, Telemark, Norway. Pre-registration is required for the catered lunch. Call 387-9762 to register.
Fibers Retreat Instructors Exhibition, Grand Marais Art Colony. Opening reception, 5-7 p.m.
Show & Share hosted by the Northwoods Fiber Guild, Grand Marais Art Colony, 7 p.m.
On Saturday, Feb.13

Lunch & Learn, noon, North House Folk School: "Hand-carved Stamps for Printing." Award-winning designer Jeanne McGee will demonstrate hand carving stamps for printing on fabric. Pre-registration required for the catered lunch. Call 387-9762 to register.
To see the entire Northern Fiber Retreat schedule, click here.
In Thunder Bay, the Definitely Superior Art Gallery will hold a gala opening reception for three new exhibits from 7-10 p.m.(EST) 0n Friday, Feb. 5: "Isolation/Insulation," a collaborative exhibit of work by Scott Poluyko, Katie Lemieux and Susan Kachor Conlon; "Odeum," an installation by boyRoland; and "Artists' Proof," a selection of prints from Lakehead University.
At the Thunder Bay Art Gallery, the Tamarack Wind Quintet will perform "Breaking Wind at the Gallery" at 2 p.m. (EST) on Sunday, Feb. 7. Inspired by the exhibition of "For Better or For Worse: the Comic Art of Lynn Johnston," members of the Thunder Bay Symphony Orchestra have created a concert of their favorite music written for cartoons, by cartoonists, or just a little silly. Free. All invited.
In Ely, the 1st annual Kick-Off for the Ely Winter Festival will be held at 7 p.m. in Whiteside Park on Friday, Feb. 5. Processions, food and the lighting of the Fire Bowl are just a few of the activities planned. The winter festival continues through Feb. 14 with an ArtWalk in downtown Ely, ski races, snow carving, dances and more. Visit elywinterfestival.com/ for information about all the events.
In Duluth, Edie Hangartner Michalski won the People's Choice Award at the Duluth Art Institute Membership Show for her portrait of Ed Holte. For this piece, Michalski was inspired by Mary White, who paints ordinary, everyday people doing their work. Michalski realized she wanted to celebrate the fishing tradition of her family and sourced material from Brian Tofte, who owns a series of historic photos documenting the area's fishing history.
"Ed, North Shore Fisherman" is the first in a planned series of portraits of Norwegian herring fishermen. Ed Holte fished from Wright Island in Siskiwit Bay, Isle Royale. His father-in-law was Sam Johnson, who founded Sam Johnson & Sons Fisheries, Inc., in Duluth in the early 1900s.  The Annual Membership Exhibition is on view at the Depot through Feb. 21.
And John Gregor's photography exhibit continues in the Great Hall at Tettegouche State Park. He has 70 images in the show.
There's lots of music this week. Here's the schedule.
Thursday, Feb. 4
Timmy Haus, Moguls Grille & Tap Room, 3:30 p.m.
Plucked Up String Band, Voyageur Brewing Co., 4:30 p.m.
Joe Paulik, Poplar River Pub, 6 p.m.
Billy Johnson,  Gun Flint Tavern, 6:30 p.m.
Bug Lite, Bluefin Grille, 8 p.m.
Friday, Feb. 5:
Billy Johnson, Moguls Grille & Tap Room, 3;30 p.m.
Dat Dere Jazz Quartet, Cascade Lodge Pub, 6 p.m.
Crazy, Cold, Beautiful, John Beargrease Song Cycle Concert, Borealis Chorale and Orchestra, Bethlehem Lutheran Church, 7 p.m.
Pete Kavanaugh, Bluefin Grille, 8 p.m.
Reina del Cid, Gun Flint Tavern, 8:30 p.m.
Willie Waldman Project: 20 Below Zero Tour, Papa Charlie's, 9:30 p.m.
Saturday, Feb. 6:
Brothers Burn Mountain, Moguls Grille,  3:15 p.m.
Pete Kavanaugh, Cascade Lodge Pub, 7 p.m.
Pushing Chain, Lutsen Resort, 7 p.m.
Reina del Cid, Gun Flint Tavern, 8:30 p.m.
Cloud Cult, Papa Charlie's, 9:30 p.m.
Sunday, Feb. 7:
Timmy Haus, Gun Flint Tavern, 6:30 p.m.
Monday, Feb. 8:
Briand Morrison, Moguls Grille, 4 p.m.
Dan Israel, Songwriter Series, Papa Charlie's, 8 p.m.
Tuesday, Feb. 9:
Boyd Bump Blomberg, Poplar River Pub, 6 p.m.
Wednesday, Feb. 10:
Since many people were focused on dogs and mushing this week, we thought we'd run a few photos we found.
First up is a Thomas Spence photo of two beautiful sled dogs taken during the Beargrease.
When we saw this cutie, we couldn't resist. He probably doesn't qualify as a sled dog, though.
Here are some of the other wildlife shots we found this week.
This snowshoe hare was caught by David Johnson. He calls it "Quite the Camo."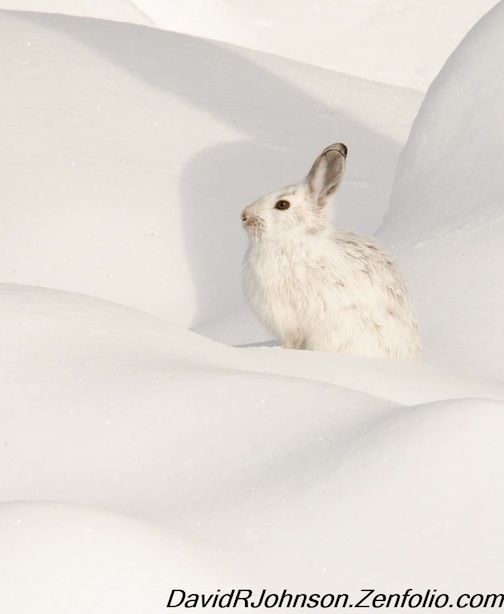 Here's another shot by David Johnson. "Such a curious little marten."
Here's a great shot of a common redpoll springing off a tree branch.
And here's the weirdest photo of wild turkeys I've ever seen. They were having quite the fight, according to the photographer, who just happened by in the middle of it. Yikes!
And here's an interesting shot from the DNR's Eagle Cam in St. Paul.
On to ice and snow …
Last week, we ran a photograph that Christian Dalbec took when he was in Hawaii shooting huge waves and surfers successfully, or unsuccessfully, riding them. This week, he's back on the North Shore and caught this adventurer.
And finally, this wonderful winter wonderland shot by Jeff Rennicke.
Enjoy your weekend, everyone!