You'd think that the sub-zero temps we've been having lately would make everybody in Cook County hunker down in front of a warm fire. Granted, there are plenty of people who do that, but, more often than not, it's after a day of playing in the snow or being out and about, sampling all the experiences Cook County has to offer. This coming week is no exception — there are lots of things to do and see.
We begin the weekend with a presentation about the Finnish composer Jean Sibelius by cellist Yvonne Caruthers at North House Folk School at 7 p.m. Thursday, Jan. 12. Entitled "Finlandia: The story of composer Jean Sibelius," Caruthers, who has lectured about Sibelius for the Smithsonian and the Kennedy Center and performed most of his orchestral compositions, will share her love of his music using photos and recordings.
The composer, who lived from 1865-1957,  is a Finnish national hero; there are monuments, schools, competitions, and even coins honoring him. His piece, "Finlandia" was at one time one of the most recognizable musical works in America and Europe. Sibelius' life has strong parallels with life along the North Shore; he retreated to a home in the Finnish forest as a young man, and lived there the rest of his life. The presentation is part of North House's series: Making It Through Winter. Free. All invited.
North House continues in the news on Friday, when it will launch the beginning of a year-long celebration of its 20th birthday with an open house and wooden tile exhibit from 4-6 p.m. The Community Craft Project, a group installation of 6″ x 6″ wooden tiles representing the work of more than 100 instructors and intern alumni at the Folk School, starts on Friday. The piece will be on permanent display in the North Classroom, located in the Folk School's new 501 building on the north side of campus. All invited.
At 6 p.m., the Grand Marais Public Library continues its Friday Night Reels series with the screening of "Money Monster." The film is an American thriller directed by Jodie Foster.
Money Monster stars George Clooney (who also co-produced) as Lee Gates, a TV personality who advises his audience on commerce and Wall Street, and who is forcefully interrogated by Kyle Budwell (Jack O'Connell), a grief-stricken bankrupt viewer who lost his money after a previous tip; the film also stars Julia Roberts, Giancarlo Esposito, Dominic West and Caitriona Balfe. Free.
On Saturday, the North Shore Music Association presents the 4th annual Grand Marais Ole Opry, a classic country and old-time music showcase emceed by WTIP's "Classic Country host, Carl Solander. The concert will be at 7:30 p.m. at the Arrowhead Center for the Arts.
This year's lineup features two Twin Cities groups, The Saddle Sores and Cherry Dirt, and local luminaries Gordon Thorne and Rose & Jay Arrowsmith DeCoux.
Tickets are $20 adults, $5 youth, 18 and under. They are for sale in advance (no fees) at http://arrowheadcenterforthearts.tix.com and at door if available.
And classical music fans will be happy to hear that the annual Sunday night Classical Music series at Bluefin Grille begins on Sunday night at 6 p.m. with pianist Sam Black.
Bluefin Grille offers the classical music sessions throughout the winter. Free.
And, for a completely different style of music, check out Dave Simonett of the wildly popular band, Trampled by Turtles, who will play at Papa Charlie's at 8 p.m. on Monday.
The performance is part of Papa Charlie's Singer/Songwriter series. Free.
On Tuesday, put on your creative hat and find out about the 100-day Project at the Grand Marais Art Colony. The 100-day Project, which was launched in Marquette, Mich., and has spread throughout the Midwest and beyond,  invites participants to commit to an artistic practice for a period of time every day for 100 days. Last year, 45 people in Cook County registered for the project. The Kick-off Information Session will be held in the Founders Hall at the Art Colony at noon on Tuesday. Register for free by Thursday, Jan. 19, at  www.the100dayproject.com. Registrants who complete 21 days are eligible to participate in the virtual gallery.
Then on Wednesday, the Grand Marais Art Colony will hold Community Conversations with tilemaker Melissa Wickwire. She will give a presentation entitled "Large-Scale Functional Installations."
Wickwire, who owns and operates Wickwire Clay Works, is based in Besty Bowen's Studio & Galleries and creates ceramic tile for art lovers. The presentation is free and is held from noon to 1 p.m. Participants are encouraged to bring their lunch, if they wish. Discussion to follow the presentation. Free.
And, for sky lovers, Rachel Enwright, the mentor naturalist from Wolf Ridge Environmental Learning Center will present "Echoes of the Ancient Skies" at the Grand Marais Public Library at 6 p.m. Wednesday. Enwright's presentation takes the audience back in time and across the world to learn how people have used the night skies as a tool for navigation, telling time, tracking the changing seasons, and more. The audience will learn how different groups of people have invented their own stories about the pictures they saw in the sky and how these stories express differing values and beliefs about the world. Particular attention is paid to Navajo, Ojibwe, Greek, and Mayan stories.
Art exhibits continue on the North Shore, too.
The Betsy Bowen Gallery will be open from 11 a.m. to 5 p.m. Thursday through Saturday this winter, featuring works by a wide variety of local and regional artists.
Woodcut prints, ceramics, paintings, fiber art, jewelry and more are featured at the gallery.
In Thunder Bay, the Thunder Bay Art Gallery opens a new exhibit on Friday, Jan. 13, entitled "Stories of Contentment and Other Fables: Recent Drawings by Amanda Burk."
Burk will give an artist talk at the opening reception at 7:30 p.m. EST.  Burk is also scheduled to give a drawing workshop on Saturday from 10 a.m. to 3 p.m. (EST). For details, click here.
Opportunities
 Applications for the the 27th annual Grand Marais Arts Festival are now available. The deadline to apply is March 12. The Arts Festival will be July 8-9 this year.
In Other Art News
Jewelry maker Ron Piercy will be opening a store front in downtown Grand Marais sometime in February, and he is looking for original work to put on the walls. For more info, contact him at ron.piercy@gmail.com
Pastel artist Lisa Stauffer is exhibiting her work in a number of shows, including Bonnie And Friends II, at the Ames Center in Burnsville. She will be one of the artists participating in the Winter Plein Air event at Menogyn at the end of the month.
The Winter Plein Air artists will have a pop-up exhibit of their work at the Johnson Heritage Post on Friday, Jan. 27. Stay tuned.
Jim Sannerud's installation, "At the Table," which was exhibited at the Grand Marais Art Colony recently, has been installed at the Groot Gallery at St. Olaf College.
The installation will be up through Jan. 16. It then goes to The Galleri at Norway House in Minneapolis. The opening reception is Jan.21. The show there runs through Feb. 14.
Here's the music for this weekend:
Thursday, Jan. 12:
Joe Paulik, Mogul's Grille, 4 p.m.
Boyd Blomberg, Poplar River Pub, 6 p.m.
Gordon Thorne, Bluefin Grille, 8 p.m.
DJ Beavstar, Papa Charlie's, 9:30 p.m.
Friday, Jan. 13:
Pushing Chain, Voyageur Brewing Co., 4 p.m.
Timmy Haus, Mogul's Grille, 4 p.m.
Portage, Grandma Ray's, 6 p.m.
Michael Monroe, Bluefin Grille, 8 p.m.
Timmy Haus, Papa Charlie's, 9:30 p.m.
Saturday, Jan. 14:
Dat Dere Jazz, North Shore Winery, 3 p.m.
Plucked Up String Band, Voyageur Brewing, 4 p.m.
Jim & Michelle Miller, Cascade Lodge Pub, 7 p.m.
Joe Paulik, Lutsen Resort Lobby, 7 p.m.
Grand Marais Ole Opry, Arrowhead Center for the Arts, 7:30 p.m.
Timmy Haus, Papa Charlie's, 9:30 p.m.
Sunday, Jan. 15:
Briand Morrison, Scandinavian Jazz Brunch, Moguls Grille, 10 a.m. t o noon
Dusty Heart, Lutsen Resort Lobby, 7 p.m.
Sam Black, Bluefin Grille, 7 p.m.
Joe Paulik, Gun Flint Tavern, 7:30 p.m.
Monday, Jan. 16:
Boyd Blomberg, Bluefin Grille, 8 p.m.
Dave Simonett, Monday Songwriter Series, Papa Charlie's, 8 p.m.
Tuesday, Jan. 17:
Jim & Michelle Miller, Poplar River Pub, 6 p.m.
Wednesday, Jan. 18:
Rich Mattson & Germaine Gemberling, Wednesday Night Songwriter Series, Papa Charlie's, 8 p.m.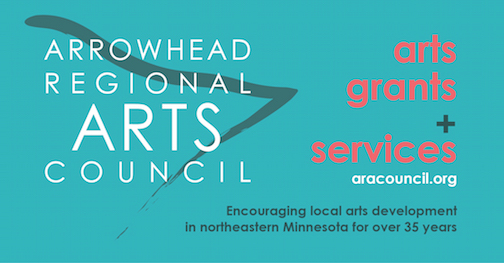 So we found some beautiful … and fun … photos this week. Here's a selection:
Let's start with people in winter …
Waxwings, Pine Grosbeaks and American Robins were out in force this week, feasting on the abundant crop of Mountain Ash berries. Here are a few photos of that invasion.
Just to change the subject a little bit, here's an interesting radar image of Lake Superior: notice how the clouds mimic the shape of the Big Lake.
We've had some very gray–– but beautiful –– days
But the skies are beginning to clear …
Enjoy the weekend, everyone!
P.S. Putting this blog together every week is a joy and is my contribution to the arts on the North Shore.  If you enjoy seeing this post every week, please consider making a donation to help support it. Thank you!