Mmmmm- this should be a fun weekend for art lovers, but it will require careful planning. There are some overlaps.
First up is a great photography show at the Johnson Heritage Post that opens with a gala reception from 5-7 p.m. Friday night.
Entitled "Fire & Ice: No Ordinary Landscape," it features more than 80 images from photographers who are members of the Facebook page, Frozen Photographers.
Jamie Rabold started the page a few years ago and, as he puts it, membership only requires that "you MUST from time to time risk FROSTBITE or at least GET COLD to get your shot."  How does he know? Those seeking membership must send photographic proof that they were out there shooting when it was way too cold. There are 1,564 members to date. In this show, there are photographs from every season taken by talented photographers from all over the region in this exhibit.
The opening reception is from 5-7 p.m. on Friday. Refreshments will be served. The exhibit continues through June 21. The Heritage Post is open from 10 a.m. to 4 p.m. Wednesday through Saturday and 1-4 p.m. Sunday and Monday.
There's also a great event happening at the Grand Marais Art Colony from 6-8 p.m. on Friday night: the presentation of the 17th Annual Arrowhead Arts Awards. The awards, presented by the Arrowhead Regional Arts Council, recognize two individuals who have made significant contributions to the arts in the Arrowhead region.
The George Morrison Artist Award will be presented to visual artist and illustrator Chris Monroe. Monroe grew up in Duluth, but her work has been enjoyed throughout the world.
Her comic strips "Violet Days" and "The Invisible Fence"  have been published widely in the regional press in Minnesota as well as in Washington, D.C.'s "Madcap" and several small, independent newspapers.
Monroe is also the author of the award-winning children's book series "Monkey With a Tool Belt," which has received much critical acclaim. She  also illustrated "Totally Uncool," by Janice Levy, which won the Best Foreign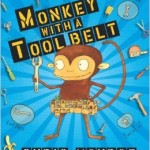 Picture Book award from the Mianichi Newspaper Association, Tokyo, Japan, and "Big Little Brother" by Kevin Kling.
Her illustration work has been used by Dayton Hudson, Coca-Cola, Minnesota Public Radio, Nice Man Inc., Jim Henson Co., and Shaky Ray Records. Her children's titles are published in five languages worldwide.
This year's Maddie Simons Advocate Award will be presented to arts advocate and arts administrator Amy Demmer.
Demmer, executive director of the Grand Marais Art Colony, has transformed the Colony by involving the Board and whole community in the process of its growth.
In the last five years, Demmer has led the Art Colony through a time of struggle and confusion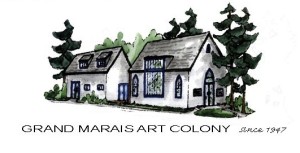 to where it is today: a true center of art-making for all ages. She built on the organization's strengths while expanding programming into new areas beyond anything previously envisioned.
She dramatically increased the variety of mediums being taught and geared the classes to community members. Demmer expanded the class offerings, and opens the pottery studio to artists and community members every fall for Empty Bowls, a fundraising event for the local food shelf.
Also, Sheila Smith, executive director of the Minnesota Citizens for the Arts, will give a brief talk about the recently released "Creative Minnesota" report that found that the economic impact from nonprofit arts organizations in the Arrowhead Region is $40 million and $1.2 billion statewide.
The awards will be presented at 7 p.m. There will be refreshments and cellist Yvonne Caruthers will play. The event is open to the public.
Also this weekend, North House Folk School will hold the Northern Landscapes Festival May 29-31 with lots of opportunities to learn about the wildlife and ecology of the North Shore as well as watch birds. Public events include a presentation by local naturalist Chel Anderson and her co-author Adelheid Fischer about their new book, "North Shore: A Natural History of Minnesota's Superior Coast." The presentation will be at 7 p.m. Friday night. On Saturday, Bob Janssen, the featured speaker, will talk about the birds of Minnesota state parks at 7:30 p.m. The public is invited to both events.
And on Thursday night, Carol Miller, an enrolled member of the Cherokee Nation of Oklahoma and a Morse Alumni Distinguished Teaching Professor (Emerita) of American Indian Studies, University of Minnesota TC, will give a presentation on "Two "Unlikely!" Founding Mothers of American Indian Literature" at Cook County Higher Education, 300 W. 3rd St. Miller will focus her presentation on Mourning Dove and Alice Callahan, two indigenous women from very different backgrounds who invented themselves as writers of early novels produced at the end of the 19th century and the early 20th. The presentation is at 7 p.m.
In Thunder Bay, the Annual Secondary School Art 2015 exhibit opens at the Thunder Bay Art Gallery on Thursday. The opening reception is at 7:30 p.m. (EDT). The public is invited.
The Baggage Building Arts Center, located at Prince Arthur's Landing in Thunder Bay, opens a new exhibit, "Six Artists at the Waterfront" on June 1. The exhibit is a collection of paintings, print making, photography and digital artwork from local artists Christian Chapman, Linda Dell, Jan Luit, Mark Nisenholt, Stephanie Siemieniuk and Oliver Reime. Kay Anderson's "Summer Images" opens June 1 in the Gift Gallery.
In other art news, Betsy Bowen Studio and Galleries is open every day from 11 a.m. to 5 p.m. from now until the middle of October. The Studio and Galleries are exhibiting woodcuts, prints, cards and books by Bowen; pottery by Bob LeMettry, Jeanne Knight and Natalie Sobanja; tiles and buttons by Melissa Wickwire and fused glass jewelry by Sheri Hargrove. The gallery also features silver and gold art jewelry with Lake Superior stones by Stephan Hoglund and jewelry by Ron's World Rocks with silver and gems.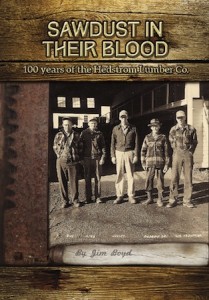 Jim Boyd's "Sawdust in Their Blood," a history of the Hedstrom Lumber Co., received an honorable mention or second place in the nonfiction category in this year's  Northeast Minnesota Book Awards. "Sawdust in Their Blood" was published by North Shore Press.
"Twin Ports by Trolley: The Streetcar Era in Duluth-Superior" by Aaron Isaacs, published by University of Minnesota Press, came in first. To see the list of all the winners, click here.
Tom Christiansen of Last Chance Fabricating will install his sculpture in front of the Grand Marais Public Library on Monday. A ribbon-cutting ceremony will be held at 4:30 p.m. June 5. Stay tuned for details.
Heidi Sobanja is exhibiting her paintings at The Crooked Spoon and Joy & Co. (Formerly The Garage and Threads.) Photographer David Johnson has brought in new prints to Joy & Co. and Kathy Hellner has new basalt and sterling silver jewelry there.
The Cross River Heritage Center is featuring two artists this month: Grand Portage bead worker Marcie MacIntire and painter Bruce Palmer. Other artists exhibiting include Dave DeGree, Kathy Gray-Anderson and Tim Ostroot.
"Lost Resorts," a look at the past resorts in the Schroeder area, continues through the summer.
Jerry Riach will offer a printmaking demo at the Grand Marais Art Colony at 1 p.m. on Saturday. All invited.
Great Gifts of Lutsen has a great selection of new For the Journey necklaces and pendants featuring a variety of different agates.
Summer hours for Kah-Nee-Tah Gallery in Lutsen are from 10 a.m. to 7 p.m. and 10 a.m. to 5 p.m. Saturday and Sunday. The gallery is featuring watercolors by Trish Hunter of Lutsen, new woven pieces by Julie Arthur of Tofte and woodworking by Jim Milanovich of White Bear Lake.
The Lake Superior Trading Post has received copies of  "Everything Has A Spirit– a Literary Journal" by Judith C. Stern,  with commentary by Bill Moyers.
The Blue Moose has just received hand-chiseled, recycled steel oil drums re-formed into trees, suns and birds.The wall hangings are made in Haiti. The gallery also has whimsical birdhouses by David Hoag from Duluth and stained glass by Shelly Bouquet of Grand Rapids. And Jeri Persons is showing her fused-glass vegetable pins at the gallery.
Birchbark Books & Gifts has the new Wolf Ridge Calendar with photographs by Paul Sundberg.
The Cook County Historical Society's new exhibit about the history of music in the Arrowhead opened last weekend, and included performances by a few of the musicians featured in the display, a perk indeed. The exhibit continues through the summer. The museum is open from 11 a.m. to 4 p.m. Tuesday through Saturday.
Summer solstice is only a few weeks away and the Good Harbor Hill Players are already preparing to put on their annual  Summer Solstice Pageant at North House Folk School June 20. Everyone is invited to help out during the free workshops at What's Upstairs? above Betsy Bowen's Studio on Saturdays from 10 a.m. to noon and 2-4 p.m., Sundays from 2-4 p.m. and Tuesdays from 4-8 p.m. For more information, call Betsy at 218-370-8077 or Jennifer at 218-370-2663. All ages are welcome to participate.
Upcoming:
June 6:
Details and more next week.
And here's the music schedule for the week:
Thursday, May 28:
Eric Frost and Bill Hansen, Poplar River Pub, 6 p.m.
Joe Paulik, Gun Flint Tavern, 8:30 p.m.
Friday, May 29:
Hobo Nephews of Uncle Frank, Voyageur Brewing Co., 8 p.m.
Floydian Slip, Gun Flint Tavern, 9 p.m.
Pete Kavanaugh, Bluefin Grille, 9 p.m.
Saturday, May 30:
Joe Paulik, Lutsen Resort, 7 p.m.
Jim & Michele Miller, Cascade Lodge Pub, 7 p.m.
Hobo Nephews of Uncle Frank, Voyageur Brewing Co., 8 p.m.
Floydian Slip, Gunflint Tavern, 9 p.m.
Sunday, May 31:
Timmy Haus, Gun Flint Tavern, 7 p.m.
Monday, June 1:
Eric Frost & Bill Hansen, Bluefin Grille, 9 p.m.
Wednesday, June 3:
Open Mic Night, Gun Flint Tavern, 5 p.m.
We found lots of great photos this week. It was quiet week, weatherwise, and the photos we found reflect that fact–many are quiet, serene images of Lake Superior
Let's start with this gorgeous photo by Mary Lou Williams. She took this at Angel Cove.
Don Davison, executive director of the Johnson Heritage Post, took this incredibly peaceful shot the other day. But he's so excited about the opening of the Frozen Photographers' show at the Heritage Post on Friday that he quipped when he posted this: "They're already lining up to see the show."
Here's a great shot of fog banks over the lake by Kathleen Bade.
Nace Hagemann caught this moose jumping into the water with both feet the other day.
Gail Murton took lots of shots of this bear, who was hanging out in a paper birch tree for quite a while. This was a favorite.
And here's a great shot of mama with her cubs by Nace Hagemann.
Don Davison titles this quite simply: "Our Beaches."
David Johnson calls this beauty "Rocky Shoreline."
Christian Dalbec calls this "New Moon in Duluth."
And last, but not least, here is an incredible photo by Kirk Schleife –"Night Trillium."
Have a good weekend, everyone! Enjoy all that Cook County has to offer!