The Ides of March have come and gone, bringing record winds and seas, followed by cold sunny days that belie the beginning of spring.
However, we're celebrating this weekend anyway. It's St. Patrick's Day on Friday with lots of Irish music on tap, and there's a weekend music festival at Papa Charlie's and WTIP Community Radio's Spring Membership drive features a great selection of live music in the studio all weekend long.
First up, though, ia a chance to try your hand at felting. Master felter Elise Kylo will teach a workshop at North House Folk School on Thursday at 7 p.m. on how to make a felted wool drink cozy.
Wool is great to keep your hands, head and feet warm, and it's also pretty handy for keeping coffee, tea and soup at the proper temperature, too. Kylo will use the wet felting technique with wool roving and batting to create the form and then teach needle felting to add your own designs and colors to the piece. Bring a mug or mason jar to custom-fit the cozy. All welcome. $1o materials fee.
On Friday, look for St. Patrick's Day Celebrations in a number of venues around the county. Of special interest:
The HiB's play Irish music at Cascade Lodge Pub from 6-8:30 p.m. Jode Dowling (fiddle) and Kate Dowling (whistle and flute).
The duo has been performing together for 10 years and play traditional Irish music favorites. All welcome.
Gunflint Lodge will hold a Celtic Music Program at 8 p.m. on Friday night featuring music and poetry from Ireland, Scotland and Wales. John Silliman,  a trained vocalist who has performed with the Concordia College Chamber Choir and plays a variety of instruments, will present the program.
The program will be held in the Boundary Waters Conference Room at the Gunflint Lodge. Everyone invited.
The 2-day Dulutsen Music Festival at Papa Charlie's kicks off on Friday. The festival features a number of musicians based in Duluth.
Friday's line-up staring at 8:30 p.m. includes the Black-Eyed Snakes, Rich Mattson & the North Stars and Sarah Krueger. Listen to Rich Mattson and Germaine Gamberling on WTIP's The Roadhouse on Friday night. That show airs from 5-7 p.m.
The Dulutsen Music Festival continues on Saturday with the Lazy Lightning 420 playing songs of the Grateful Dead in concert in 1980. They play at 3:15 p.m. Then, starting at 8:30 p.m. Jillian Rae, Hobo Nephews with Ryan Young of Trampled by Turtles and Brothers Burn Mountain perform.
On Saturday, the Grand Marais Art Colony will hold two community engagement/presentations by the artists-in-residence who have been working in the studios this month.
From 9 .m. to noon, printmaker Luke Jonson will give a Xerox-Intaglio Transfer Demonstration in the Print Studio. An adaptation of a technique invented by Frances Myers, this method offers printmakers the ability to etch photographic imagery into metal plates which can be further worked using traditional methods such as line-etching and aquatint.
The presentation is free, but because of limited space, pre-registration is requested. Please call 387-2737 to register.
Artist-in-residence John Schuerman will give an artist talk in the Founders Hall at 1 p.m. on Saturday. Entitled "Good Book Bad Idea: Environmental Activist Art," the presentation will include a look at what he's been working on during his residency a the Art Colony as well as a discussion of topics like overpopulation and art activism.
The Artist Talk at 1 p.m. is free. All invited.
Also on Saturday the North Shore Winery will hold a "Paint & Sip" from noon to 3 p.m. led by Cheers Pablo artist, Chriscell Bedard. Participats will be provided with the canvas, easel, brushes, paints, aprons as well as a glass of wine or cider. Cost is $50. To register, call 218 481-9280 or email lutsennorthshorewinery@gmail.com.
If you're going to be in Duluth on Saturday morning, the Duluth Art Institute continues its Saturday morning film series at Zienema 2, 222 E. Superior St., with the screening of the film "Through A Lens Darkly: Black Photographers and the Emergence of a People." 
Terresa Hardaway, Assistant Professor of Graphic Design at University of Minnesota Duluth, will lead the discussion following the film screening. Tickets are $5.
For art exhibits in Duluth, the Tweed Museum of Art is exhibiting the paintings of Christine Anderson.
Also at the Tweed, check out selected pieces from their ceramic collection.
In Thunder Bay, the Fibre Arts Exhibit continues at the Baggage Building Arts Centre at Prince Arthur's Landing.
The exhibit features a wide variety of fiber art crafted by local artisans. The show continues through March 26.
Opportunities
 Artists and poets are invited to participate in a pop-up show at Betsy Bowen Gallery & Studios in early April, "Walls & Bridges: A Poetry and Pottery Slam" is a special art and poetry multi-media show, built around the theme of walls and bridges. Art submissions are due by April 6. Please email the Gallery, info@woodcut.com prior to March 31 to confirm your participation. Visual art will be for sale. Admission and spoken words are free!
There is still room in the Pots for Painting class at the Grand Marais Art Colony which starts March 29. If you want to learn how to make colorful pots, this is the class for you.
For more info, call the Grand Marais Art Colony at 387-2737 or email info@grandmaraisartcolony.org
Window Shopping:
 In Other Art News:
Here's the music for the week:
Thursday, March 16:
WTIP Community Radio: Joe Paulik, 1 p.m., Gordon Thorne and Jim Ohlschmidt, 4 p.m., The SplinterTones, 5 p.m.
Jim & Michelle Miller, Mogul's Grille, 4 p.m.
Boyd Blomberg, Poplar River Pub, 6 p.m.
Gordon Thorne, Gun Flint Tavern, 7:30 p.m.
Bug Dope, Bluefin Grille, 8 p.m.
DJ Beavstar, Papa Charlie's, 9:30 p.m.
Friday, March 17:
WTIP Community Radio: Briand Morrison, 1 p.m., Boyd Blomberg, 4 p.m., Frozen Britches and Rich Mattson & German Gemberling on The Roadhouse, 5-7 p.m.
Eric Frost, Voyageur Brewing Co., 4 p.m.
Joe Paulik, Mogul's Grille, 4 p.m.
Mark Darling, Gunflint Lodge, 5:30 p.m.
The Hi B's Irish Music, Cascade Lodge Pub, 6 p.m.
Gordon Thorne, Bluefin Grille, 8 p.m.
Celtic Music Program, Gunflint Lodge, 8 p.m.
Dulutsen Music Festival, Black-Eyed Snakes, Rich Mattson & the North Stars, Sarah Krueger, Papa Charlie's 8:30 p.m.
Saturday, March 18:
WTIP Community Radio: Common Ground, 2 p.m., Bug Dope, 3 p.m., Gene LeFond and Amy Grillo, 4 p.m., Jim McGowan, 5 p.m.
Gordon Thorne, North Shore Winery, 3 p.m.
LazyLightning420, Papa Charlie'ss, 3:15 p.m.
Timmy Haus, Voyageur Brewing, 4 p.m.
Mark Darling, Gunflint Lodge, 5:30 p.m.
Frozen Britches, Cascade Lodge Pub, 6 p.m.
Michael Monroe, Log Cabin Concert, rural Grand Marais, 7 p.m.
Gordon Thorne, Lutsen Resort Lobby, 7 p.m.
Duluthsen, Papa Charlie's, 8:30 p.m.
Sunday, March 19:
Briand Morrison, Scandinavian Jazz Brunch, 10 a.m.
Chris & Ari Silver, Papa Charlie's, 3:30 p.m.
Classical Music, Bluefin Grille, 7 p.m.
Jim & Michelle Miller, Gun Flint Tavern, 7:30 p.m.
Monday, March 20:
Open Mic Night, Grandma Ray's, 6 p.m.
Michael Monroe, Bluefin Grille, 6 p.m.
The Pines & Keith Secola, Monday Songwriter Series: Papa Charlie's, 8 p.m.
Tuesday, March 21:
Jon Kallberg, Poplar River Pub, 6 p.m.
Open Mic with Boyd Blomberg, Papa Charlie's, 7 p.m.
Wednesday, March 22:
Open Mic Night, Gun Flint Tavern, 5 p.m.
Pieta Brown, Wednesday Songwriter Series, Papa Charlie's, 8 p.m.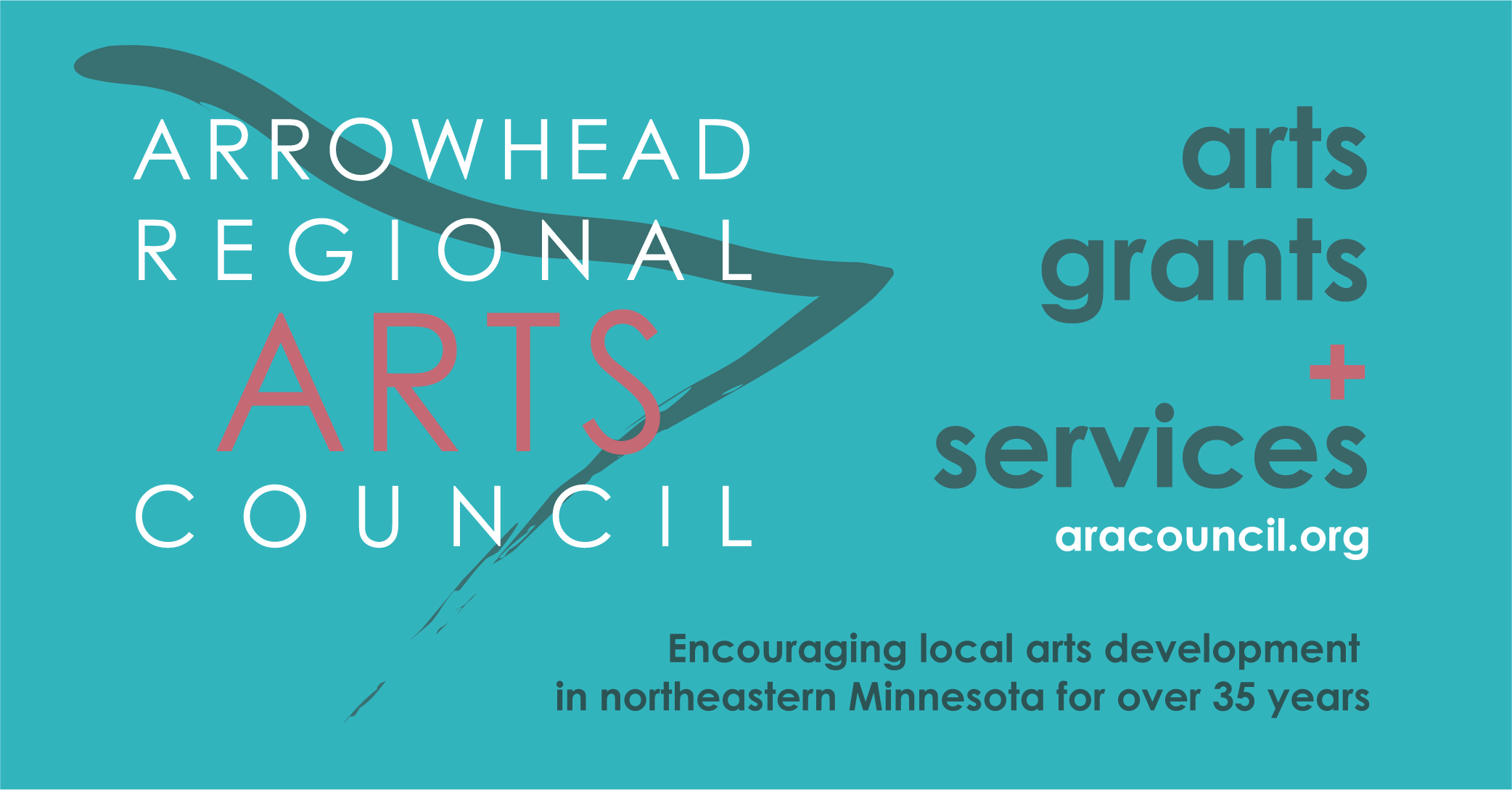 We found lots of interesting photos this week. Here's a selection.
First up, wildlife.
The Bald Eagle pair in St. Paul whose nest is monitored by a DNR video cam, have hatched out three eaglets.
Jim Raml photographed this beautiful Cross Fox, a color variant of the Red Fox, the other day.
Here are some great full moon shots:
And a few sunsets/sunrises:
And then some ice shots.
And here's an abstract by Jeannette Paulson… snow caught on a chain-link fence.
Check out this fantastic shot from the storm last week.
And finally, this iconic photo by Kristofer Bowman.
Have a good weekend everyone!
P.S. I hope you enjoy getting this blog every week. It takes a lot of time and effort, but, truth be told, I really enjoy doing it. On the other hand, donations would be good. If you'd like to donate to NorthShore ArtScene to "keep it on the air," click on the button below. And thanks!