Look forward to some wonderful craziness this weekend as galleries and shops celebrate Art Along the Lake with exhibits, gallery tours, demonstrations, music, art activities and more all weekend long.
The natural world is celebrating, too, with waterfalls at their spectacular best and trees opening to new life in greens, not to mention early wildflowers and young foxes and robins exploring new worlds.
Art Along the Lake features special events at the Cross River Heritage Center in Schroeder, which opens for the season on Friday, Last Chance Gallery and Kah-Nee-Tah Gallery in Lutsen, the Grand Marais Art Colony, Betsy Bowen Galleries & Studio, Sivertson Gallery, Ron's World Rocks and Joy & Co in Grand Marais.
The weekend kicks off with the opening of the Cross River Heritage Center for the season at 10 a.m. on Friday. The exhibits this year include "Boomtown: Taconite Harbor"and "Vintage Needlework and Fiber Arts." There will be lots of great demos this weekend. On Friday, artisans will demonstrate basketry, knitting, hand quilting, wood carving, and Ukraine egg carving throughout the day. The demos continue at the Heritage Center on Saturday and feature everything from Norwegian sewing to hardanger embroidery. For the full schedule and times of the demos, click here.
In Lutsen, Kah-Nee-Tah Gallery will hold a number of demonstrations over the weekend.
Of special interest this weekend: Maggie Anderson will give a raku demonstration at the gallery from 11 a.m. to 4 p.m. on Saturday.
Also on Saturday, there will be Bronze Pour at 4 at Last Chance Gallery. For more info and schedules, click here.
In Grand Marais, the Spring Art Underground Show Sneak Peek  at Betsy Bowen Galleries and Studio will be held from 5-7 p.m. on Friday night. The show features woodcuts by Betsy Bowen, Lake Superior gem stone jewelry by Stephan Hoglund, custom tiles by Melissa Wickwire, woodenware by Jim Sannerud, plus select local pottery, original paintings, rosemaling and lots more. The show continues through June.
Tilemaker Melissa Wickwire will give demos on tile making from 11 a.m. to 5 p.m. on Saturday.
Betsy Bowen will give a printmaking demo at her gallery studio from 1-3 p.m. Sunday. For more info, click here.
The Grand Marais Art Colony will host a Pop-Up Exhibit on Saturday and Sunday.
"Made at the Art Colony" features works by local and regional artists who work at the Art Colony and includes paintings, prints, glass and ceramics and multi-media work. The show is from 11 a.m. to 4 p.m. Saturday and from 9 a.m. to 4 p.m. Sunday.
The Art Colony will also host a printmaking demo by Jerry Riach at 1 p.m. on Saturday and a Community Ink Day: Screenprinting from 2-4 p.m. For more info, click here.
And plein air painter David Gilsvik will give painting demos at Sivertson Gallery from 1-4 p.m. Saturday and Sunday.
A new gallery, Ron's World Rocks, Silver and Gems, holds its Grand Opening this weekend with studio demonstrations and a chance to visit with artist Ron Piercy on Friday and Saturday. Besides a great collection of handmade jewelry, the gallery also includes paintings by Matt Kania, bronze sculptures by John Books and prints by David Steckelberg, to name a few.
Joy & Co. hosts childen's art activities on Friday and Saturday starting at 10 a.m.  All invited. Free.
Also on Friday, the Cook County Historical Society opens a new military history exhibit entitled "On the Line: A Military History of Cook County." The exhibit explores the stories of how wartime changed the lives of Cook County service members and their families at home. An opening reception is set for Saturday. The museum will be open from 11 a.m. to 4 p.m. Friday through Sunday and from 11 a.m. to 2 p.m. Monday.
This weekend also features a number of special music events.
On Friday, The Sound of Strings Duo, comprised of Michelle Gribbon on violin, and Christina Roytz Branham on cello, (both play with the Duluth-Superior Symphony Orchestra) will present a program entitled "Music from the Heart" at the Grand Marais Public Library at noon on Thursday.
On Saturday, singer/songwriter Ben Weaver will perform at the Fireweed Bike Co-op at 6 p.m.
And, at 7:30 p.m. on Saturday, the WolfGang Classical Quintet will perform at Bethlehem Lutheran Church at 7:30. They will play the overtures to Mozart's operas "Don Giovanni" and "The Magic Flute."
And, not to forget, the Frozen Photographers exhibit, "Be There or Be Square" continues at the Johnson Heritage Post featuring work by 22 local and regional photographers.
In Duluth, the  opening reception for Ellen Sandbeck's papercut art will be held from 5-7 p.m. on Friday at the AICHO Galleries, 202 W. 2nd St.
The exhibit features a collection of her work, including "A Buddha a Day," a series executed over the course of a year during which Sandbeck created 365 papercuts of Gautama Buddha. Proceeds from the sale of these works will benefit the charity of your choice.
The Call and Response Ceramics Exhibit continues at the Tweed Museum of Art.
In Thunder Bay, the Lakehead University RetroGraduate Exhibition continues through June 17, featuring work in a variety of mediums.
For Bob Dylan fans, the Duluth Dylan Festival continues in a variety of venues in Duluth through Sunday, including the Blood on the Tracks Express rolling train ride, featuring lots of music on the trip from Duluth to Two Harbors. For tickets and more event info, click here.
Upcoming
The Arrowhead Sketchers will begin their second season at the Grand Marais Recreation Park on Thursday, June 1, from 5- 7 p.m., followed by a brief "show and tell."  The group meets weekly on Thursdays and welcomes anyone who likes to draw, sketch, plein aire paint or photograph, as well as those who want to just watch. For more info, call the Grand Marais Art Colony at 387-2737. You may also join MeetUp.com for weekly updates.
The Grand Marais Art Colony's "Findings Jewelry Symposium" is June 8-11 and promises to be quite an event.
The symposium features renowned jewelry artists who will demonstrate and teach about the intersection of contemporary and traditional jewelry-making techniques through classes, demos, artist talks and a jewelry trunk show. Register today while there's space available. Learn more here:  And stay tuned for details.
The Wooden Boat Show and Summer Solstice Festival  is June 16-18 at North House Folk School. It's the biggest celebration of the year at North House and features lots of wooden boats, classes, the Summer Solstice Pageant, presentations and more.  It's a  fun, family-oriented educational event and open to all. For more info, click here.
Also, North House is seeking submissions for the Pop-Up Craft Gallery which will be held during the Wooden Boat Show.
Bring a craft item you made and display it at the pop-up Craft Gallery on Saturday, June 17. Contact cfritz@northhouse.org with questions.
Window Shopping
 In Other Art News:
 Carrin Rosetti and Richard Gruchalla were awarded  First Place in Ceramics at the Old Capital Art Fair in Springfield, Ill. last weekend.
Here's the music schedule for the week:
Thursday, May 25:
Timmy Haus, Poplar River Pub, 6 p.m.
Mysterious Ways, Gun Flint Tavern, 8 p.m.
Friday, May 26:
Pushing Chain, Voyageur Brewing Co., 4 p.m.
Portage, Grandma Ray's, 6 p.m.
Michael Monroe, Bluefin Grille, 9 p.m.
Pete K Group, Gun Flint Tavern, 9 p.m.
Saturday, May 27:
Matt Trost & Laurel Clark, Voyageur Brewing Co., noon
Jim McGowan, Voyageur Brewing, 4 p.m.
Ben Weaver, Fireweed Bike Co-op, 6 p.m.
Eric Frost, Lutsen Resort, 7 p.m.
James Moors, Cascade Lodge Pub, 7 p.m.
Michael Monroe, Log Cabin Concert, rural Grand Marais, 7 p.m., info, reservations at michaelmonroemusic.com
The WolfGang, Bethlehem Lutheran Church, 7:30 p.m.
John Silliman, Gunflint Lodge, 8 p.m.
Earth, Wind and Todd, Grandma Ray's, 8 p.m.
Pete K Group, Gun Flint Tavern, 9 p.m.
DJ Beavstar, Papa Charlie's, 9:30 p.m.
Sunday, May 28:
Pushing Chain, Skyport Lodge, 5 p.m.
Tony Peterson and Jill Zimmerman, Gun Flint Tavern, 9 p.m.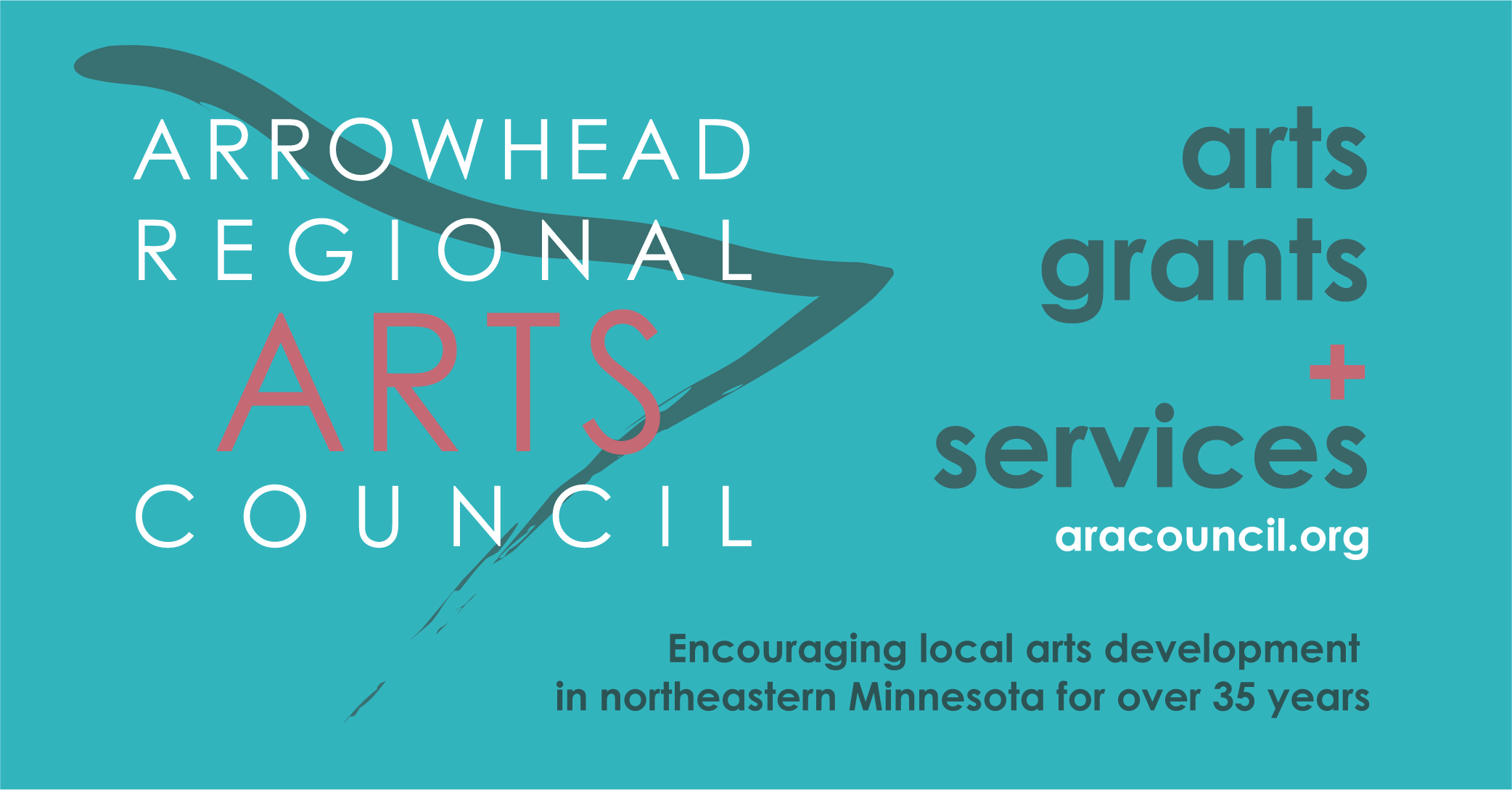 Whew! We found a lot of photos this week. Let's start with wildlife.
And we found lots of photos of waterfalls …
And all this water is flowing into our gorgeous Lake Superior.
Enjoy your weekend, everyone!