This is the time of year to celebrate the North Shore and the art and artists it inspires.
The leaves are at their peak, the weather is perfect and art studios and galleries up and down the shore are open with new work and the chance to talk to artists about their work and, in many cases, watch them do it.
Cook County has the biggest offering with its Art Along the Lake: Fall Studio Tour, which runs from this Friday, Sept. 29 through Oct. 8. In all, 14 different studios and galleries and 40 artists are participating in the tour. Studios will be open from 10 a.m. to 5 p.m. daily.
Find bead paintings, ceramics, oil and water color paintings, fiber art, photography, sculpture, jewelry, fused glass, basketry, woodturning and more.
Plein air painter Neil Sherman is putting his paintings on the outside of his house in Hovland for the tour.
Sherman will hold an opening reception for the tour from 5-9 p.m. on Friday, which includes a campfire in his yard.
Steve and Sharon Frykman are opening their new art gallery on Friday featuring a great selection of artists.
Studios that are open for the first time to the public include Clay Phoenix Ceramics with work by porcelain and raku potter Maggie Anderson.
Fused glass artist Mary Bebie will be Anderson's guest for the tour. And painter Jeanne Hedstrom will open her studio for the tour, as will bead painter Jo Wood.
Other great stops include the Betsy Bowen Studio and Galleries in Grand Marais with woodblock printmaker Betsy Bowen.
Guest artists at the studio include Travis Novitsky, photographer; Stephan Hoglund, jewelry; Melissa Wickwire, ceramic tiles, Jm Sannerud, woodturner and Heidi Sobanja, painter.
The Grand Marais Art Colony is part of the tour, too, featuring fused glass artist Nancy Seaton and potters Natalie Sobanja, Hannah Palma Laky and Joan Farnam.
The Tall Tales Shop in Tofte is part of the tour, with basketmaker Mary Jane Huggins and guest artist weaver Julie Arthur. Other galleries include Last Chance Fabricating in Lutsen with bronze sculptures by Tom Chritiansen, Greg Mueller and John Books. Potter Martye Allen and painter Anna Hess will also have work there. And Kah-Nee-Tah Gallery in Lutsen as well as Sivertson Gallery are part of the tour, as is Ron's World Rocks, with jewelry by Ron Piercy and paintings by guest artists Matt and Laurie Kania.
In Hovland, woodturner Lou Pignolet will have his studio open during the tour, with demonstrations every day.
Also in Hovland,  Dan and Lee Ross will exhibit stone and ceramic sculptures as wel as monoprints during the tour.
In short, lots to see during this tour. For a map and the brochure, click here. Also, VisitCookCounty, which is sponsoring the event, has a great Facebook page about the Fall Studio Tour. Check it out here.
Truth be told, there are other studio tours along the North Shore this weekend, too.
The Lake Superior 20/20 Art Tour returns to the North Shore with studios located in the area between Duluth and Two Harbors.
Many of the studios will have guest artists, with live music in three of them. Hosts include David Gilsvik, Gail Rosenquist and Paul Zoldahn, Saddlerock Pottery, Corine Buechner, Rose Kadera Vastila, Shelly Getten, Dan Finley. For maps and more info, click here.
And the Cooter Tonder and Friends Art Tour is this weekend, too, hosted by Dick and Debbie Cooter and Mike Tonder of Blue Sky Glassworks.
Both studios near Two Harbors will have a number of guest artists with a great variety of work. To find out more and see maps, click here.
And, last but not least, collage artist Joyce Yamamoto and printmaker Jerry Raich will hold an Open Studio at their residence in Little Marais.
The Yamamoto/Riach studio is located off Hwy. 61 at Milepost 65, on the lake side. The fire number is 6452.

Whew! Lots of artwork on exhibit this weekend. There's more to do and see on the North Shore, too.
On Thursday,  Oktoberfest, a celebration of the season by Voyageur Brewing Co. and the Cook County Community Fund will be begin at Voyageur's on Thursday and continue throughout the weekend. There will be games and beer under the big tent and at 5:30 p.m. on Thursday, the Cook County Community Fund will honor the 2016 and 2017 grantees and talk about year-end goals. All invited. Free.
The Cross River Heritage Center will hold a Beer and Wine Tasting event from 6:30-8:30 p.m. on Thursday. The cost is $25 per person. Hors d'oeuvres will be provided, while you sample the spirits and chat with friends.
On Friday, the art tours begin at 10 a.m.
Also on Friday, Amy and Dave Freeman will be WTIP's The Roadhouse to talk about their new book, ""A Year in the Wilderness: Bearing Witness in the Boundary Waters."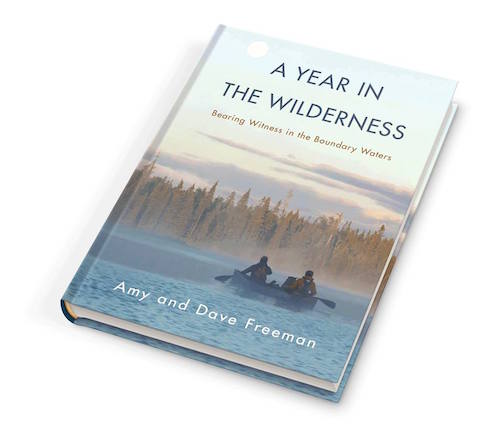 The Roadhouse airs from 5-7 p.m. on Fridays.
In Thunder Bay, the Definitely Superior Art Gallery will hold a gala opening reception for two new art exhibits at 7 p.m. Artist talks are at 7:30 p.m. and a performance of traditional Iranian music will be held as well.
The exhibits include "Sam Shahsahabi: Beneath the Reflection, and "Christian Chapman: Fight for Your Life."
The exhibits at DefSup run through Nov. 11. The gallery is located at 250 Park Ave. in Thunder Bay.
Saturday opens with the Cook County Market, a showcase of local artists and crafters, in the Senior Center parking lot from 9 a.m. to 1 p.m.
At 11 a.m., the Cross River Heritage Center will hold a booksigning with Maria Anderson, who wrote "A Bag Worth a Pony: The Art of the Ojibwe Bandolier Bag."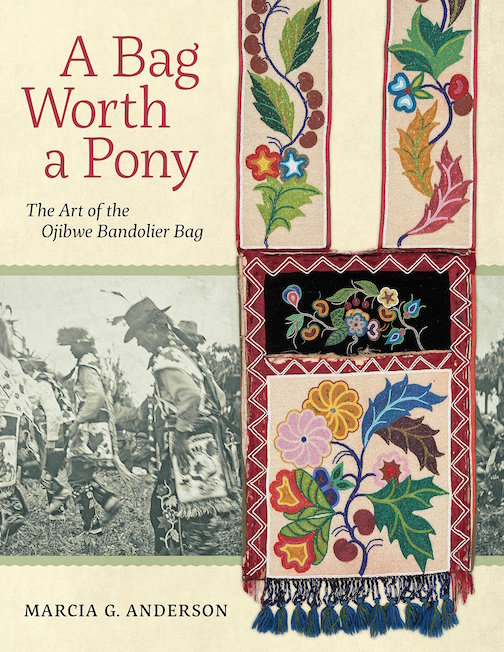 The event is free and open to the public.
Painter Kat Corrigan will give a Fireside Chat about her work at Sivertson Gallery at 1-3 p.m. on Saturday.
The event is open to the public. All invited.
Then,  the Grand Marais Art Colony will hold two Make-A-Bowl for Empty Bowls sessions starting a 3 p.m. It is open to the public. Participants will make one wheel-thrown bowl and one hand-built bowl, which will be donated to the Empty Bowl fundraiser to help the hungry in Cook County. Sessions are 3-4 p.m. and 4:15-5:15 p.m. A $5 donation is requested to cover material costs. Registration is required. To register, call 387-2737.
And then, on  Saturday at 7 p.m., poet Richard Broderick will be the guest at a Writer's Salon at Drury Lane Books.
Broderick sees a poem as a window into another, often deeper world. "The poet is just glass in the window,"  he says. Broderick is the author of several books of poetry, fiction and non-fiction, including his latest collection of verse, "Jesus of Walmart" (2016, New York Quarterly Press). At Drury Lane, he will read from "Jesus" as well as earlier collections. He will also answer (and pose) questions and engage listeners in a conversation in which everyone's views will be shared and discussed. All invited. Free.
On Monday, painter Barb Lundell opens at exhibit in the Great Hall at Tettegouche State Park.
And on Tuesday, Annie Dugan, the former executive and artistic director at the Duluth Art Institute who founded the Duluth Plein Air Festival: Paint Du Nord" will speak at a Tweeevening at the Tweed Museum of Art from 6:30-8:30 p.m.
Her talk will address the history of plein air painting and its recent rise in popularity. She will tour audiences through the exhibition "America's Industrial Landscape" and discuss specific works on view at Tweed Museum of Art.
Exhibits:
 Plein Air 2017, an exhibit of the works created during the Grand Marais Art Colony's Plein Air Competition, is open at the Johnson Heritage Post.
The Heritage Post is closed on Tuesdays. It is open from 10 a.m. to 4 p.m. Wednesday through Saturday and Monday and 1-4 p.m. Sundays. Free.
Hazel Belvo is exhibiting her work at the North Shore Winery in Lutsen.
The Duluth, the Tweed Museum of Art continues its photography exhibit, "A Thousand Words."
In Thunder Bay, Denise Smith's exhibition entitled "On The Trail," opens at the Thunder Bay Art Gallery on Friday.

The opening reception is at 7:30 p.m. on Friday, Oct. 13. The exhibit continues through Nov. 26.
Window Shopping:
Here's the music for the week:
Thursday, Sept. 28:
Gordon Thorne, North Shore Winery, 7 p.m.
Richie Yurkovish and Polkariety, Voyageur Brewing Co., 7 p.m.
Joe Paulik, Gun Flint Tavern, 7:30 p.m.
Friday, Sept. 29:
Richie Yurkovich and Polkariety, Voyageur Brewing Co, 1 p.m.
Jim McGowan, Voyageur Brewing Co., 4 p.m.
Pete K Group, Grandma Ray's, 7 p.m.
Jim & Michele Miller, Bluefin Grile, 9 p.m.
Saturday, Sept. 30:
Plucked Up String Band, Voyageur Brewing Co., 4 p.m.
Jim & Michele Miller, Lutsen Resort, 7 p.m.
Michael Monroe, Log Cabin Concert, 7 p.m.
Jim McGowan, Cascade Lodge Pub, 7 p.m.
Pete K Group, Grandma Ray's, 7 p.m.
Sunday, Oct. 1:
SplinterTones, Papa Charlie's, 9:30 p.m.
Here are some of the photos we found this week:
And finally, this one. We found it on Facebook. The caption read: "When you lied on your resume about having previous sheepdog experience."
Have a great weekend, everyone!