Shortly after you read this, you will probably know what the partial opening of the state of Minnesota actually means. The announcement hadn't been made at the time this blog was published, and so we can only say, it's anyone's guess.
Meanwhile, our new normal continues.
First —  spring is upon us.
Some are not quite willing to let winter go, however.
Others wish warmer weather would come sooner.
In any case, people are still being careful about social distancing, and some are finding ways to be in the community at the same time.
And although Cook County has not yet recorded a case of Covid-19, it is getting ready. As of April 29, the Cook County Emergency Operations Center (EOC) announced it has received 1,017 hand-sewn cloth face coverings for the COVID-19 preparatory effort. That's a lot of masks for a county with a population of 5,000 to produce in a few weeks. Kudos to the sewers amongst us! To learn more about what has been donated as well as what's still needed, click here.
The Art World, like everyone else, is coming up with some ingenious solutions to get people together without crowding them into a big room.
North House Folk School, for example, has created the Crafting in Place series, which offers live instruction and/or videos crafted by its instructors.
On Thursday, April 30, a video: "From Tree to Table: Building an End Table with Randy Schnobrich" will be featured on on Facebook and YouTube starting at 10 a.m.
And on Thursday evening, join Jarrod Dahl as he presents "Japan: In Search of Modern Wood Culture" at 7 p.m.
Read the complete description here and register for the webinar.  Free. Videos of many of the other Crafting in Place presentations are still available for viewing on the North House Facebook page.
The Grand Marais Art Colony has launched a "TakeOver" series, featuring an artist working in their studios on its Instagram page. This week, potter Jason Trebs will be glazing his pots, loading and firing his kiln in this three-day "TakeOver."
To watch Trebs at work, click here Thursday through Saturday.
Also on Thursday, a regional virtual Minnesota Arts Town Hall via Zoom will be held from 4-5:30 p.m. to discuss the next phase of recovery and stability for the Minnesota arts community. A session focused on arts organizations was held on Wednesday, The one on Thursday invites all individual artists to participate, either through comments and/or observing the event.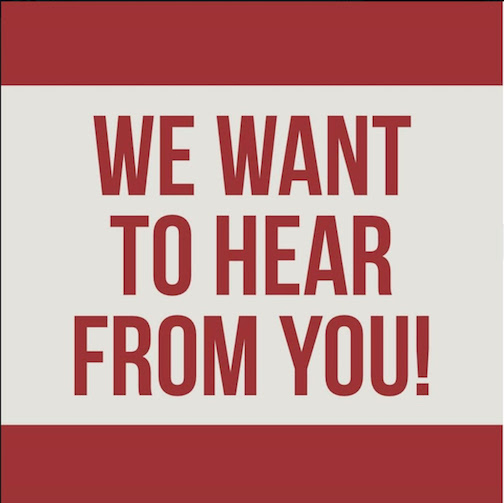 Artists, including musicians, dancers, actors and visual artists have seen their world upended during the pandemic due to closures and cancellations.  The arts forum, developed by Arts Midwest, the Forum of Regional Arts Councils of Minnesota, Minnesota Citizens for the Arts, Minnesota Presenters Network, Minnesota State Arts Board, Minnesota Theater Alliance, City of Minneapolis Office of Arts, Culture and the Creative Economy, and Springboard for the Arts, invite all artists to join them in this discussion. What do they need? What can arts organizations do to help?
Speakers wil be allotted 2 minutes. Participants can also ask questions or comment in the Chat section. To participate and/or just listen in, register here. Free.
And on Friday, the Arrowhead Regional Arts Council will hold a free virtual workshop for artists on how to put their art online.  Dan Stocke, CEO and founder of Buzz Frenzy marketing automation software and producer of award winning podcast Take It With You, will be the presenter. The workshop will be from 2-3 p.m. on Friday via Zoom. To register and get the sign-in info, send an email to info@aracouncil.org  Free.
And to listen to an interview with Kate DiCamillo, author of "Because of Winn-Dixie," a statewide MN Book Read book, tune into WTIP's The Roadhouse on Friday night. Musician Rich Mattson will also be on the show to talk about his music and play a few songs from him and studios in Sparta. The Roadhouse airs from 5-7 p.m.
Our local and real artists continue to produce work. Here are some examples.
Kiln-worked glass artist Sharon Frykman is one of the artists who was slated to be in an glass exhibit at the Johnson Heritage Post in May. That show has been rescheduled to 2021. However, she, and the other artists in the show, have created work for it. Here's one of Frykma's pieces:
You can see more of her work at frykmanart.com .
Jo Wood has been working on new bead paintings.
Betsy Bowen has continued her Comfort series. Here are a few:
Minnesota Book Award finalist Staci Drouillard's cousin, Sgp Zimmerman, said she was so inspiredby reading Drouillard's book, "Walking the Old Road," and learning more about her great grandmother, Josie Drouillard Zimmeran, that she created this in honor of her. "Her rose bushes / oginiiwaatigoon can still be found in Grand Marais if you know where to look," Sgp writes. " The piece has a total of 136 stars, as she would be 136 years old this year. Within the bear (makwa) there are 11 zhingwaakwag (pine trees) to represent all of her children. The piece is titled, "Oginiiwaatig Makwa under the Iskigamizige-giizis" (Rosebush Bear under the maple sap evaporating moon) to honor her."
Kari Vick's latest book, Flutter Bye, which she illustrated, has just been published. The author is Krista Pedersen Betcher. Vick was interviewed on MPR news by Angela Davis about the book. Stay tuned for details.
Virtual art exhibits and events continue to blossom. Here's a brief selection.
The St. Louis River Alliance has created a virtual art exhibit with a great selection of paintings and photographs of the St. Louis River. To see the exhibit on YouTube, click here.
The Tweed Museum of Art has been posting virtual exhibits of senior art students, who normally have shows in the museum at this time of year. One student, Kyler Swanson, has created a series of fascinating, short animations entitled "Battle."  Swanson writes: "While viewing each piece, I want the audience to remember that battle doesn't just refer to physical action." You can watch the series here.
The Russians have been busy, too. A wildly popular Russian Facebook group has invited people to recreate famous paintings while in isolation and they've been having fun doing it.
Words:
This is just such a great post. It features 38 wonderful words with no English equivalent, although, you will recognize the actions, even though we don't have a specific word for them in English. It's a great study of how humans are the same every where. For example, you know that old trick where you tap someone lightly on the opposite shoulder from behind to fool them? The Indonesians have a word for it: Mencolek.
Stevie Ann Plummer has had a piece about her journey through Patagonia published in "Sidetracked.: Entitled, "Tranqui," it is written by Emily Hopclan from Plummer's recollections with spectacular photos by Plummer.
To see the publication with its spectacular photos, click here.
Mother's Day:
The very popular St. Croix Valley Pottery Tour is going online this year. Traditionally held at pottery studios dotted throughout the St. Croix Valley over Mother's Day weekend, the tour will still exhibit and sell a great selection of work by local, regional, national and international potters–but online.
The virtual shops will go live at 10 a.m. on Friday, May 8, but patrons can begin making virtual shopping appointments with potters. Click here to see who is participating, examples of their work, their Web shops and how to make appointments with them . You can also get updates and more info on their Instagram site, here.
Blogger's Choice:
Here's a true potpourri.
Can't find yeast at the store? Make chapatis, the tasty, chewy unleavened bread from India.
And here's the funniest video of the week. This is from a Canadian television station, CTV.ca, and features a young music teacher who sings about her feelings during the pandemic. That's funny? Wait for it.
 Music: 
 Here's an eclectic selection of music for this week:
Josh Peterson "Uncertain Certainties."
Miley Cyrus "Wish You Were Here."
"Drive Slow," Chastity Brown.
 Quinn Christopherson: NPR Music Tiny Desk Contest Winner 2019.
The Carpenter Ants: He Saved My Soul
 Photographers:
We found lots of great photographs this week. Here's a selection:
First, early spring flowers:
Here are some of the wildlife shots we found:
Here are is a peoplescape:
Landscapes, seascapes and skycapes:
Have a good weekend, everyone. And stay safe!
P.S. Please email me photos of the work you've been doing in your studio. Email Joan.farnam@gmail.com