It's another busy weekend on the North Shore, with art openings, plays, a book signing, lots of music and, not to forget, Duluth's  25th annual Art for Earth Day Gallery Hop.
First up, Norwegian mystery writer Vidar Sundstol's final book in his Minnesota trilogy has been released, and he will be at the Cross River Heritage Center at 3:30 p.m. on Friday, April 24, for a book signing.
A bus tour from the Twin Cities is visiting the North Shore and the places where Sundstol's stories were set, and a stop at the Heritage Center has been arranged where he will sign "The Ravens," the last book in the series. The earlier books include "Only the Dead, and "Land of Dreams." The public is invited. Refreshments will be served.
The Heritage Center will close again until it opens for the season over the Memorial Day weekend. There will be a new exhibit this year developed by the staff and volunteers entitled "Last Resorts." It will feature a detailed look at the 50 or 60 cabin resorts that could be found between the Caribou and Cascade Rivers along the shore. The exhibit will identify them and look at the history of these historic rental cabins.
Also on Friday, this year's "Art 'Round Town" fundraiser for public art will open at the Johnson Heritage Post with a reception from 5-7 p.m.
Jazz musicians Mike DeBevec and Eric Hahn will play and refreshments will be served. The public is invited.
The exhibit features a great selection of artwork donated by local artists — much of it in a 12-inch by 12-inch format, including mosaics, paintings and fiber art.
There is also a great selection of other work by local artists. The exhibit continues through Monday.
The Heritage Post will be open from 10 a.m. to 4 p.m. Saturday, Sunday and Monday.
Also on Friday night, "James and the Giant Peach," a play based on Roald Dahl's popular children's book, continues at the Arrowhead Center for the Arts with performances at 7 p.m. on Friday and Saturday and 2 p.m. Sunday.
The play, directed by Sue Hennessy, is a production of the Grand Marais Playhouse and includes a cast of 27 young actors. Rebecca Thompson will have special treats in the lobby before and after the show. Tickets are $10 adults, $5 students and can be purchased at the door.
In Thunder Bay, the Broadway musical Godspell opens on Thursday at the Paramount Theatre with performances at 7:30 p.m. (EST) April 24-25 and April 20, May 1-2.
Tickets can be reserved at paramountlive@shaw.ca.
Also, the Chaban Ukrainian Dance Group (including local dancer, Olya Wright) will hold its annual spring performance, entitled "Mosaic,"  at the Thunder Bay Community Auditorium at 7 p.m. (EST) on Saturday.
This year's dance performance celebrates the  35th year of keeping Ukrainian dance traditions alive and includes dances by all age groups.
For more info, visit www.chabandance.com.
A new exhibit has opened at the Thunder Bay Art Gallery. Entitled  "Tradition & Transformation: Works from the Permanent Collection." It continues through May 24.
The Dennis Franklin Cromarty High School Art Exhibition continues through April 26 and
Kim Adams' exhibit, "One for the Road," concludes on May 24.
The gallery is open from noon to 8 p.m.  (EST) Tuesday through Thursday and noon to 5 p.m.(EST) Friday to Sunday.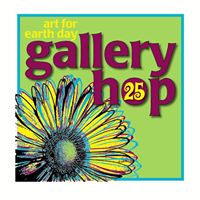 One of the art highlights of spring in Duluth is the Earth Day Gallery Hop, which will be celebrated at galleries around the city from 11 a.m. to 5 p.m. on Saturday.
Participating galleries in Duluth include the Art Dock, Siiviis  and Waters of Superior, all in Canal Park, the Duluth Art Institute in the Depot, Lizzard's Gallery, 11 W. Superior St., Lake Superior Art Glass, 202 E. Superior St.,  and the Tweed Museum of Art on the University of Minnesota-Duluth campus. Receptions will be held at all the galleries during the Gallery Hop.
In Superior, Wis., a number of storefronts will be featuring artworks on Tower Ave.,too,  and the North End Arts Gallery in the Red Mug building will be exhibiting as well.
One of the highlights of the Gallery Hop will be the unveiling of a new Trapper's Daughter print by Rick Allen.
"The Trapper's Daughter and the Unwritten Story" will be revealed at Siiviis on Saturday. It will be Allen's 18th.
All 17 of his earlier prints will be on view at the gallery. An artist's reception will be held from 1-4 p.m.  to welcome in the new work. All invited.
Abby Tofte has been writing some wonderful blogs leading up to this show. Check them out here.
If you plan on going to Duluth for the Gallery Hop, stop by Kah Nee Tah Gallery in Lutsen where there will be a needle felting demo from noon to 4 p.m.
Also, on Saturday night, the SplinterTones will play at the Grand Marais Art Colony for a family dance as a fundraiser  for  the Explorer's Club Summer Youth Outdoor Program. The music starts at 6 p.m. There's also a silent auction. All invited.
In other art news, the deadline to apply for the Eric Thomas Emerging Artist Award at the Grand Marais Art Colony is today, April 23. For more information, see www.grandmaraisartcolony.org.
The Garage and Threads have officially become one business: Joy & Company.
The change in name reflects an expanded focus for the business, said owner Jill Terrill. "Our main focus is selling products locally made," she said. "And our big push is to make it possible for artisans to make product here."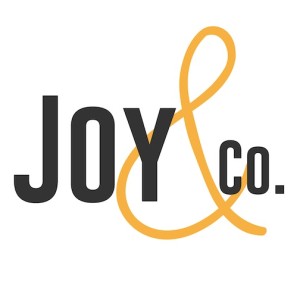 The transition started with woodturner Cooper Ternes, who is in the process of setting up a studio as well as a shop in the back of the store. Terrill has made a space for herself to work on jewelry and woodworking, and she is developing a sewing space with domestic and industrial machines so that people can rent time on them. She hopes this process "will expand as people will want to start their own little businesses over time."
Joy & Company sells artwork on the Etsy store (click here to see) as well as their web page, www.joy-and-company.com.
Changes are also happening at What's Upstairs?
Betsy Bowen writes:
"What's Upstairs? is rearranging!  Watch for more cozy, eclectic seating for events, a nice big dance floor, and art shows.
"Beginning May 22, Ron Piercy will have his jewelry studio open and rolling for the season, as Ron's World Rocks." Bowen writes. "The kickoff concerts will be The Splintertones on May 23rd, and Chris Gillis & Friends for the jazzy annual Spring Fling on Sunday May 24."
She continues: "What's Downstairs?  (Betsy Bowen's Studio) re-opens May 22 with Betsy Bowen Studio & Printshop, and the new Stephan Hoglund Borderlands Gallery.  Also, a collection of local pottery and other handmade treasures.  Open daily 11-5."
And finally, expect to see some wonderful changes as the 2015 Great Place projects get underway in the county. Funded by the Cook County Chamber of Commerce and Moving Matters of the Sawtooth Mountain Clinic, 13 projects were selected this year to create inviting, beautiful places for people to enjoy.
"We know that people will be active where they have pleasant and safe places to do so. The Great Place Project has been an incredible opportunity to invest in community spaces and the health of our community," said Kristin DeArruda Wharton, Moving Matters coordinator .
Here's what we can look forward to:
Arrowhead Pharmacy: Mural paintings by Betsy Bowen, complemented by seating and landscaping.
Birchbark Books and Gifts: Locally themed mural paintings with hidden books by local artist Tim Young.
Border Designs: Rustic park bench and plantings by walking path in Lutsen.
Cook County Higher Education: Welcoming entrance with plantings, enhanced walking path, and picnic table.
Cook County Historical Society: Gathering place with plantings, seating, and enhanced bike parking at museum.
Grand Portage Wellness Committee: Community Park gathering table and grill in Grand Portage.
Java Moose: Chair seating by the Grand Marais Harbor, at both café locations.
Kah-Nee-Tah Gallery: Log bench seating area with plantings.
Last Chance Studio: Moose sculpture created by local artist Tom Christianson.
Oddz and Endz: Resting spot with benches, tables, and planters using repurposed and recycled materials.
Schroeder Area Historical Society: ADA accessible viewfinder at Taconite Harbor.
Tofte Historical Society: Planters to enhance the plaza at the North Shore Commercial Fishing Museum.
Visit Cook County: Enhancement of Grand Marais Visitor Center common area with benches and planters.
And last, but not least, our beloved donut shop, The World's Best Donuts, is really one of the best donut shops in America– it was recently chosen as one of the  19 Bucket-List of Doughnut Shops to Visit Before You Die, in a  FirstWeFeast.com contest.
The World's Best Donuts was nominated by Andrew Zimmern, writer and TV host of Bizarre Foods, who was here several years ago doing a story. Turns out that he's never forgotten the skizzles at the World's Best Donuts. They're the best in America, he said. Check out the story here.
And now, for the music this week:
Thursday, April 23:
Eric Frost & Bill Hanson, Poplar River Pub, 6 p.m.
Friday, April 24:
Lake Effect, Voyageur Brewing Co., 8 p.m.
Rich Mattson and the Northstars, Gun Flint Taverbn, 8:30 p.m.
Saturday, April 25:
Sunday, April 26-May 6:
Duluth's Homegrown Music Festival, eight days of 200 bands. See the schedule here. For a preview, watch The Playlist in WDSE. A special hour-long broadcast that was recorded at the Homegrown Music Festival last year with Charlie Parr, Black-Eyed Snakes, Southwire and Actual Wolf will be aired twice on Thursday night and over the weekend. To see the schedule, click here.
Tuesday, April 28:
Boyd Blomberg, Poplar River Pub, 6 p.m.
Wednesday April 29:
Open Mic Night, Gun Flint Tavern, 5 p.m.
We found some interesting photos this week. Take a look:
David Grinstead caught this incredible shot of the northern lights as they exploded above his head.
Sandra Updyke calls this beauty, "Water Abstract."
Here's something we found in our archives: Gooseberry exploding at ice-out last year. Andrew Krueger of the Duluth News-Tribune timed it perfectly — he arrived at Gooseberry Falls just before ice-out and was ready when the river let go.
He shot a video, too. Check this out.

Here's a much calmer moment.
And here is spring taking its own sweet time arriving on the inland lakes. Jay Arrowsmith DeCoux took this wonderful photo of Whale Lake beginning to soften up with Eagle Mountain in the background.
Have a great weekend, everyone!