It looks like March is coming in like a lamb on the North Shore this week, making it easy to enjoy all the offerings this weekend.
First up is an introduction to blacksmithing at North House Folk School at 7 p.m. on Thursday night. Entitled "Forged in Fire: Intro to Blacksmithing with Elizabeth Belz," this evening workshop offers participants the chance to enter the dark realm of the blacksmith shop and leave with an appreciation of an ancient craft.
Participants will earn how to bend hot steel with a hammer and anvil, as well as other basic blacksmithing tricks. Everyone will leave with their very own wall hook. Participants must wear closed-toe shoes and cotton clothing. There is a $5 material fee. Participants must be at least 14. For more info, call North House at 387-9762.
Friday night is busy. Musicians Thea Ennen and Dave Ja Vue will be guests on WTIP's The Roadhouse, where they will talk about their music and play a few songs. The show airs from 5-7 p.m.
The pair will perform at Cascade Lodge Pub on Saturday night.
Also on Friday, the Grand Marais Public Library's Friday Night Reels will screen "The Ardennes" at 6 p.m. This is a fairly violent action film about two bandit brothers, one fresh from prison, the other eager to escape their criminal past, who form a potentially explosive love triangle with the ex-con's ex-girlfriend. Here's the trailer:
The screening is free.
Also on Friday night, the North Shore Community Band will play for a dance at the Schroeder Town Hall from 7-9 p.m. Ann and Wayne Russ will be there for dance instruction/encouragement.
The dance is open to the public. Non-dancers are invited too– come listen to the music.
And at Papa Charlie's, the Big Wu begins a weekend of music for the Wutsen Music & Ski Festival March 3-5.
They'll play on Friday and Saturday nights beginning at 9:30 p.m. and the Acoustic Wu play at 3:30 p.m. Sunday. Click here to hear one of their songs.
Then on Saturday night, the North Shore Music Association hosts an Irish concert with Patsy O'Brien (a virtuoso guitarist and songwriter from County Cork, Ireland) and Dick Hensold, the leading Northumbrian smallpiper in North America. The duo will perform at the Arrowhead Center for the Arts at 7:30 p.m.
This is a concert of traditional Celtic music, but with unique and innovative arrangements, including a variety of songs from Britain and Ireland. As well as a broad range of styles of Celtic music, the program also features an impressive range of expression, from the jaunty and humorous to soulful, led by o'Brien's warm and multi-colored baritone voice, and Henshold's variety of pipes and whistles, combined with the nimble instrumental virtuosity of both musician. Tickets $20 adult, $10 youth (18 & under) for sale in advance or at the door.  To hear a song, click here. All welcome. They will be on WTIP radio at 3 p.m. on Saturday to talk about their music and play a few tunes. A great way to get a preview!
Opportunities
The Grand Marais Art Colony is offering two workshops this weekend on social media taught by Linda White. On Saturday, White will teach "Social Media Basics" from 1-3 p.m. She will coach students through the steps to setting up a social media account on one or two platforms of their choice.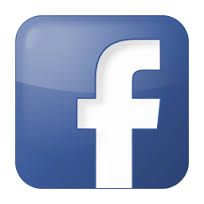 This could include Facebook, Twitter, or Tumblr, or other platforms based on participant interest (YouTube, Pinterest, Instagram, etc.). This is a hands-on session in which students will receive technical assistance to successfully begin or expand a social media presence. $30.
On Sunday, White will teach "Social Media Demystified" from 9 a.m. to 1 p.m. at the Art Colony. Students will learn about the various social media platforms, how to strategically choose a good fit, and how to participate and harness a platform's power. She will outline case studies, content ideas, and tips on how to begin building out a social media network. $60. For more information or to register, call the Art Colony at 387-2737.
There are some interesting exhibits this weekend, too.
The Betsy Bowen Gallery and Studios is open from 11 a.m. to 4 p.m. Thursday through Saturday with a wide variety of art by local and regional artists, including work by Betsy Bowen.
The woodcut, above, is from the book, "Shingebiss: An Ojibwe Legend,"  as retold by Nancy Van Lann. It was illustrated by Bowen in 1997. In the woodcut above, Wintermaker said: "I can neither freeze Shingebiss nor starve him; he is a very singular being. I will let him alone." To see other woodcuts from the series, click here.
In Duluth, James Klueg and Liz James have curated the exhibition "Call and Response" that is currently on view at the Tweed Museum of Art.
The Duluth Art Institute is featuring three exhibits this month: "Rooted Expression," paintings by Elizabeth Kuth, "Gezielt (Targeted), "mixed media art by Carla Hamilton and a collection of photographs by UMD students.
The Thunder Bay Art Gallery has a number of on-going exhibits, including an exhibit from their photography collection.
The exhibit continues through Sunday, March 5.
And look forward to some great theater when the Magnus Theater in Thunder Bay mounts "Of Human Bondage," an epic tale of obsession, lust, and the pursuit of beauty adapted for the stage by Governor General's Award winning playwright Vern Thiessen. The play is based on the classic novel by W. Somerset Maugham.
The play opens March 6 and runs through March 18. For tickets, click here. The Magnus Theater is located at 10 S. Algoma St. in Thunder Bay.
Upcoming
Mary Ellen Ashcroft will hold an evening workshop at North House Folk School next Thursday, March 9, entitled "Rags to Riches: Repurposing Fabrics." The evening workshop will look at how to find great fabrics as well as use some of your own to create unique one-of-a-kind garments. Participants will learn to see 'cast-offs' afresh in their potential for re-making, and to decide what patterns—such as a vest or anorak—work best.  The ultimate in re-use, this craft is affordable, creative, and a great source of one of a kind garments. Participants are encouraged to bring a few articles of old clothing or fabrics to re-purpose. The workshop will be held at 7 p.m. March 9.
On Saturday, March 18, the Grand Marais Art Colony invites the public to its 2017 Juried Artists-in-Residence Presentations. Luke Johnson will demonstrate Xerox-Intaglio Transfer in the Print Studio from 9 a.m. to noon. Free, but registration is required. Call 387-2737.
At 1 p.m. on March 18, John Schuerman will give an overview of his project: "Good Book Bad Idea," and facilitate a discussion on the topics of overpopulation, environmentalism, and art activism. Included will be background information about the project's inspiration. Free. All invited.
 Window Shopping
 In Other Art News:
 Almost 1,000 arts advocates met with their legislators to inform them about the importance of public arts funding in their communities on Tuesday.  The event was organized by the Minnesota Citizens for the Arts. Here's a photo of half of them:
If you were unable to be there, it's not too late to make your voice heard! Follow the link below to take a few minutes to contact your legislators about the importance of public funding to artists, arts groups, and individuals in your community. Click here.
In Thunder Bay, the Definitely Superior Art Gallery was awarded The Best Cultural Event at the Thunder Bay Arts & Heritage Awards for their event Urban Infill: Art in the Core. This year's event is March 25. Stay tuned.
Here's the music for the week:
Thursday, March 2:
Joe Paulik, Mogul's Grille, 4 p.m.
Briand Morrison, Poplar River Pub, 6 p.m.
Jon Miller, Gun Flint Tavern, 7:30 p.m.
Gordon Thorne, Bluefin Grille, 8 p.m.
Dance Party with DJ Beavstar, Papa Charlie's, 9 p.m.
Friday, March 3:
Billy Johnson, Mogul's Grille, 4 p.m.
Pete K, Voyageur Brewing Co., 4 p.m.
Mark Darling, Gunflint Lodge, 5:30 p.m.
Schroeder Town Hall Dance, North Shore Community Swing Band,  7 p.m.
Jim & Michelle Miller, Bluefin Grille, 8 p.m.
Wu-Fest, Papa Charlie's, 9:30 p.m.
Saturday, March 4:
Gordon Thorne, North Shore Winery, 3 p.m.
James Moors, Papa Charlie's, 3:15 p.m.
Gene LaFond and Amy Grillo, Voyageur Brewing Co., 4 p.m.
Mark Darling, Gunflint Lodge, 5:30 p.m.
Billy Johnson, Papa Charlie's, 6:45 p.m.
Kevin Buck, Grandma Ray's, 7 p.m.
Thea Ennen and Dave Ja Vue, Cascade Lodge Pub, 7 p.m.
Pushing Chain, Lutsen Resort Lobby, 7 p.m.
Patsy O'Brien and Dick Hensold, Arrowhead Center for the Arts, 7:30 p.m.
Plucked Up String Band, Gun Flint Tavern, 8:30 p.m.
WuFest, Papa Charlie's, 9:30 p.m.
Sunday, March 5:
Wu Acoustic, Papa Charlie's, 3:30 p.m.,
Classical Music, Bluefin Grille, 6 p.m.
Monday, March 6:
Open Mic Night, Grandma Ray's, 6 p.m.
Eric Frost, Bluefin Grille, 8 p.m.
The Lowest Pair, Monday Songwriter Series, 8 p.m.
Tuesday, March 7:
Open Mic Night with Boyd Blomberg, Papa Charlie's, 7 p.m.
Eric Frost, Poplar River Pub, 6 p.m.
Wednesday, March 8:
Open Mic Night, Gun Flint Tavern, 5 p.m.
Jack Klatt, Wednesday Songwriter Series, Papa Charlie's, 8 p.m.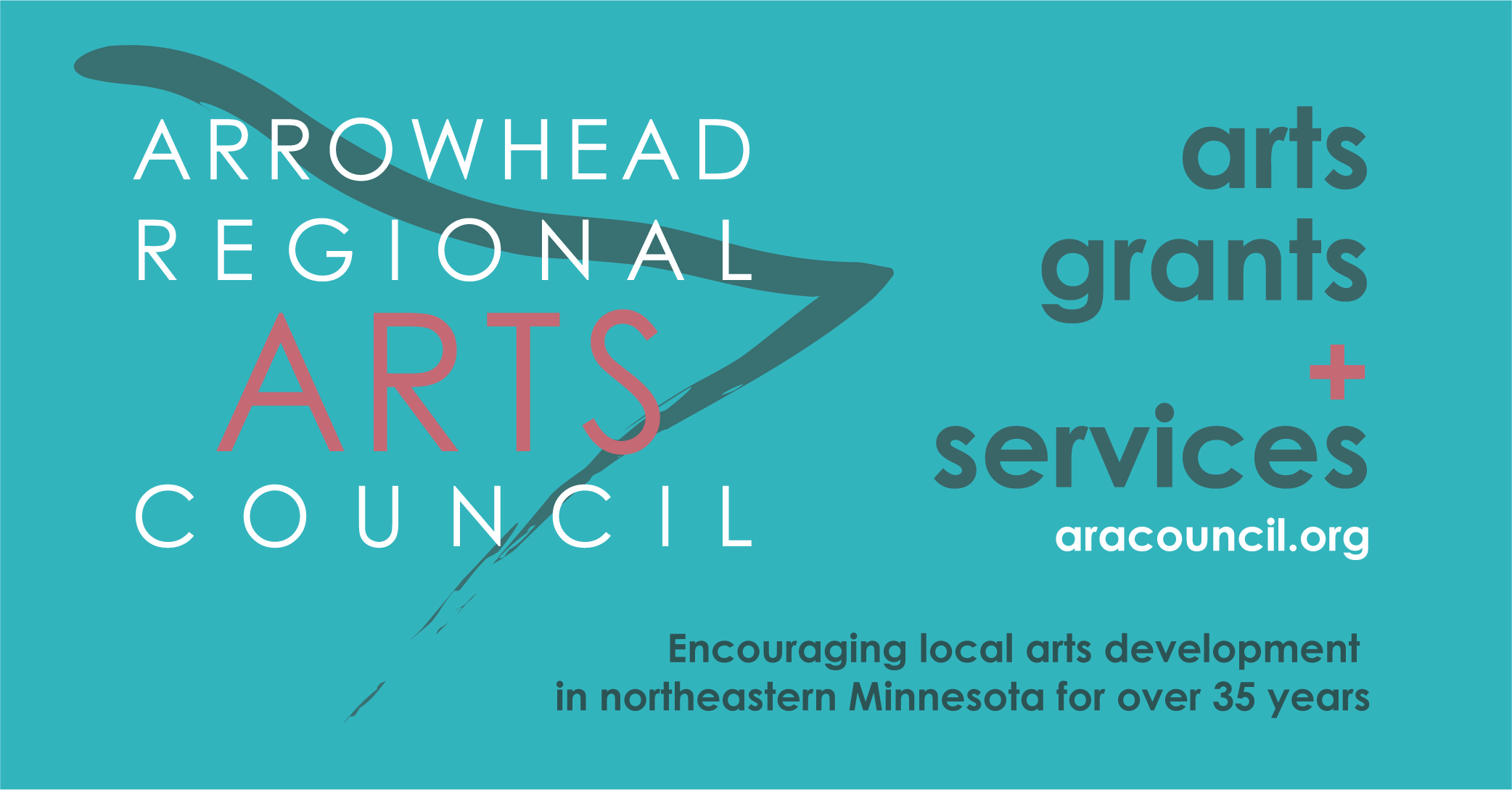 Thank our photographers! Here is a selection of photos we found this week.
And last, but not least… this great photo taken by Nancy Seaton at Hungry Jack Outfitters.
Have a great weekend, everyone!
(To donate to NorthShore ArtScene, click on the button below:)