Wind and waves are the story this week on the North Shore. Gusts of up to 60 miles per hour whipped the Big Lake into tremendous waves that exploded over the breakwall and light house for hours on Tuesday. providing great photo ops for everyone. (See photos, below).
This week starts out with a description of another explosive event: World War I. Educator and outstanding storyteller Arn Kind will give a presentation about Minnesota in the Great War at the Grand Marais Public Library at 6 p.m. on Thursday.
Kind will talk about the causes of World War I and how America got involved, the uniform, weapons, equipment and the life of the typical Minnesota solder or "dough boy",  the role women played in the war as well as the new technologies that were introduced, including the airplane, the submarine and the tanks. This informative presentation is suitable for ages 8 to adult. All invited. Free.
And North House Folk School continues its Thursday evening winter series with a presentation/workshop with Mary Ellen Ashcroft entitled "Rags to Riches: Repurposing Fabrics." 
Repurposing fabrics is a time-honored tradition. In the old days, our forebears re-made dresses into shirts and overalls into aprons, until finally the fabric was used for quilts or rugs.  And you can still find rgeat fabric in  closets, trunks, attics, and thrift shops. Dig out that skirt of your mother's you've never thrown away, the bathrobe you loved for years, or the kilt you found at Goodwill, and bring to this workshop.  Topics will include how to locate great fabric, how to see cast-offs in their potential for re-making and decide which patterns work best.  Bring in a few articles of old clothing or fabrics to repurpose. The skill sharing workshop starts at 7 p.m. All invited.
On Friday, the Grand Marais Public Library will screen the last of the winter Friday Night Reels. This time, it's an action film. "Hell or High Water" tells the story of a divorced father and his his ex-con older brother who resort to a desperate scheme in order to save their family's ranch in West Texas. Here is the trailer for the film.
"Hell or High Water" will be screened at 6 p.m. Friday. Free.
In Thunder Bay, the Thunder Bay Art Gallery opens the Lakehead University Visual Arts Department Annual Student Juried Exhibition on Friday with works in a variety of mediums.
The opening reception for the exhibit will be held at 7:30 p.m. (EST) on Friday, March 17.
Upcoming
DuLutsen North of North Music & Ski Festival will be held at Lutsen Mountains and Papa Charlie's March 18-19. The festival brings in musicians from Duluth. This year's lineup includes the Black-Eyed Snakes, Hobo Nephews of Uncle Frank with Ryan Young of Trampled by Turtles, Jillian Rae, Sarah Krueger, Rich Mattson & the North Stars, Brothers Burn Mountain and  LazyLightning420.
In Thunder Bay, the Definitely Superior Art Gallery's celebration of downtown Thunder Bay, Urban Infill: Art in the Core, will be March 25-28 this year.
More than 400 artists, musicians and performers will set up in 25 different locations in the Waterfront District. Last year, 2,000 people attended the event. Stay tuned for more info.
Walls & Bridges–A Poetry and Pottery Slam will be held at Betsy Bowen Studios from 11 a.m. to 6 p.m. Saturday, April 8. This is a special pop-up show centered around the theme of walls and bridges.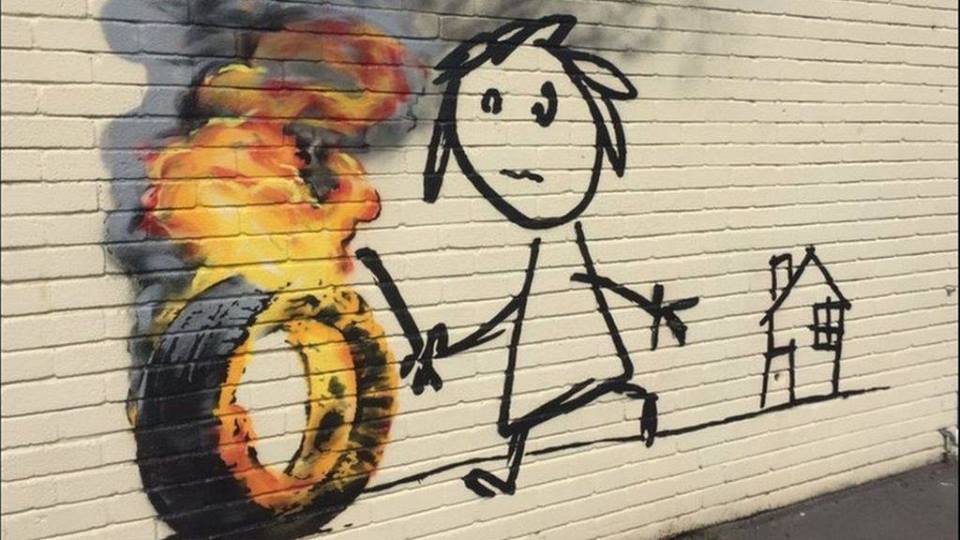 Artists are invited to submit work by Thursday, April 6. To find out more, email Staci at info@woodcut.com to confirm your participation and/ or ask a question about the event. All invited to participate.
Lake Superior Community Theatre will present "The Sunshine Boys" staring George Starkovich and Dan Waxlax at the William Kelley High School Auditorium April 6-9 and the Two Harbors High School April 21-23. For tickets, visit tix.com.
Opportunities
Interested in having a booth at the Grand Marais Arts Festival this year? Jury Applications are open via Zapplications Jan. 13 – March 12! Each summer the Grand Marais Arts Festival draws over 70 local and regional artists. Artists showcase their unique handcrafted workup by the shores of Lake Superior and provide insight into their artistic process through demonstration and dialogue. The Arts Festival will be July 8- 9 this year.
Learn more at: http://www.grandmaraisartcolony.org/event.cfm?eid=1
We hope to see you there! Feel free to contact us with any questions @ 218-387-2737.
In Other Art News
 Daniel Paulson, who was the clay studio intern at the Grand Marais Art Colony in 2016-17, will give a presentation at the Duluth Art Institute with geologist Andrew Breckenridge at 6 p.m. today, March 9. The presentation is entitled  "Clay: An Earth Material" and Paulson will discuss his passion to find the perfect clay for his pots in clay deposits in the Northland. All invited. Free.
The Minneapolis StarTribune recently featured a story about plein air painter Neil Sherman.
In the article, Sarah Barker talks to Sherman about his work and why he does it. To read the excellent article, click here.
The Grand Marais Art Colony is hosting two juried artists-in-residence this month: John Schuerman and Luke Johnson.
Schuerman is a self-taught artist, independent curator, and gallery director for Instinct Art Gallery.
Schuerman's artistic focus is environmental painting and drawing with expertise in creation, curatorial, and production of socially-themed exhibitions. His Artist Talk at 1 p.m. March 18 is entitled: "Good Book, Bad Idea: Environmental Activist Art." All invited. Free.
Luke Johnson is a Minnesota artist working primarily in print media and installation.
Johnson's artistic focus centers on the notion of the archive and the ways in which society creates, engages with, and interprets materials, including locally-sourced historical print media, interior decor, and other materials. He will give a Xerox intaglio transfer demo from 9 am. to noon on Saturday, March 18. Interested? Call the Art Colony at 387-2737 to reserve your spot. Free.
Window Shopping
Sivertson Gallery artist, Aaron Kloss posted this photo of the start of one of his paintings on his Facebook page the other day.
When it is finished, it might look something like this.
Here's the music for the week:
Thursday, March 9:
Eric Frost, Mogul's Grille, 4 p.m.
Jim & Michelle Miller, Poplar River Pub, 6 p.m.
Gordon Thorne, Bluefin Grille, 8 p.m.
DJ Beavstar, Papa Charlie's, 9:30 p.m.
Friday, March 10:
Joe Paulik, Voyageur Brewing Co., 4 p.m.
Timmy Haus, Mogul's Grille, 4 p.m.
Mark Darling, Gunflint Lodge, 5:30 p.m.
Portage, Grandma Ray's, 6 p.m.
Brothers in Arms, Bluefin Grille, 8 p.m.
Cry Wolf, Gun Flint Tavern, 8:30 p.m.
Timmy Haus, Papa Charlie's, 9:30 p.m.
Saturday, March 11:
Dat Dere Jazz, North Shore Winery, 3 p.m.
Eric Frost, Papa Charlie's, 3:15 p.m.
Plucked Up String Band, Voyageur Brewing, 4 p.m.
Mark Darling, Gunflint Lodge, 5:30 p.m.
Briand Morrison, Papa Charlie's, 6:45 p.m.
Common Ground, Lutsen Resort Lobby, 7 p.m.
Jim McGowan, Cascade Lodge Pub, 7 p.m.
Blues Happy, Grandma Ray's, 8 p.m.
Cry Wolf, Gun Flint Tavern, 8:30 p.m.
Viva Knievel, Papa Charlie's, 9:30 p.m.
Sunday, March 12:
Briand Morrison, Scandinavian Jazz Brunch, Mogul's Grille, 10 a.m.- noon
Lehto & Wright, Papa Charlie's, 3:30 p.m.
Briand Morrison, Bluefin Grille, 7 p.m.
Timmy Haus, Gun Flint Tavern, 7:30 p.m.
Monday, March 12:
Boyd Blomberg, Bluefin Grille, 7 p.m.
Chris Koza, Monday Night Songwriters, Papa Charlie's, 8 p.m.
Tuesday, March 14:
Joe Paulik, Poplar River Pub, 6 p.m.
Open Mic Night with Boyd Blomberg, Papa Charlie's,  7 p.m.
Wednesday, March 15:
Martin Devaney, Songwriter Series, Papa Charlie's, 8 p.m.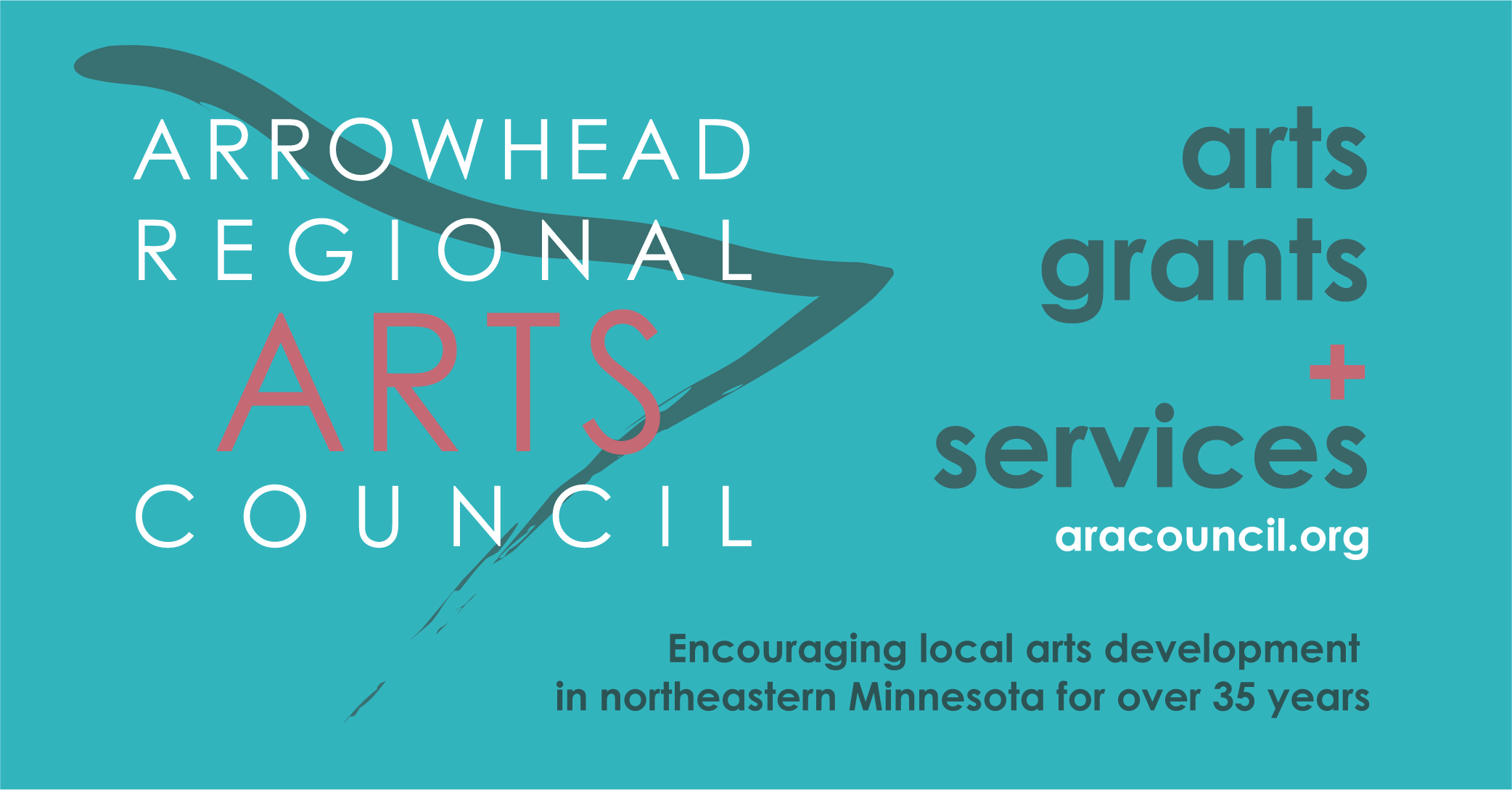 There were lots of photos of waves crashing on the breakwall, on the shore, on docks…a cornucopia of wonder. Here's a selection:
And there were some neat "sidebars." Here's a shot of what the ice spray did on shore.
Here's another photo by Kjersti Vick.
And finally, this beauty by Bryan Hansel.
Enjoy your weekend, everyone!
P.S. I hope you enjoy getting this blog every week. It takes a lot of time and effort, but, truth be told, I really enjoy doing it. On the other hand, donations would be good. If you'd like to donate to NorthShore ArtScene to "keep it on the air," click on the button below. And thanks!