Spring has definitely put its foot down on the North Shore this week, with more to come. Meanwhile there's lots to do and see.
First up is the Flute and Harp Concert/Presentation at the Grand Marais Public Library by two members of the Duluth-Superior Symphony Orchestra at noon on Thursday. Janell Lemire (harp) and Betty Braunstein (flute) will perform a variety of pieces and talk about the music.
After the performance, there will be time for audience questions. Lemire and Braunstein have been doing programs together for many years. All invited. Free
Then on Thursday night, look for the premiere of "Hopping the Pond," which was filmed in Grand Marais in November. The show will be screened at Voyageur Brewing Co. on Thursday night at 7 p.m. The show was created by Ale Conner, a Brit who explores all things beer.  Apparently he decided to learn about American culture by way of small breweries, and brought a film crew with him when he visited Grand Marais.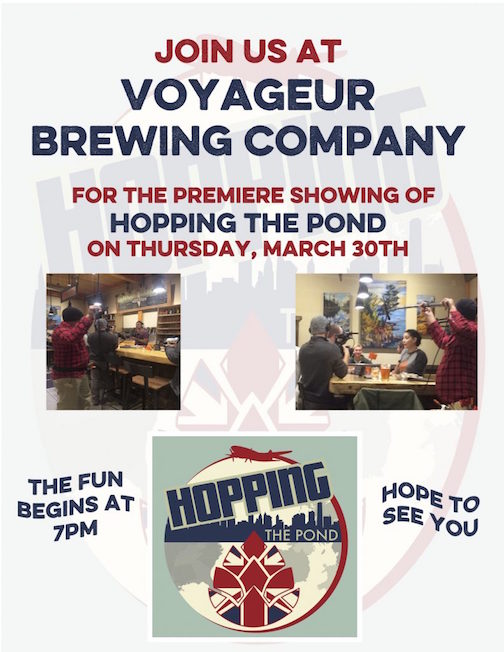 While Conner was here, he met up with  Jay Arrowsmith DeCoux, mayor of Grand Marais, for a dip into Lake Superior, made a visit to the local fish market for a crash course on commercial fishing, bartered with locals at a swap meet and even participated in a "donut challenge, "all the while meeting and having fun with the townsfolk of Grand Marais.
The pilot show is ready to be previewed. The showing is from 7 -9 p.m. Thursday.  With a little luck the show will be picked up by a network and shown on television for the whole world to see. Even across the pond in England.
Also on Thursday, John Silliman will perform classical country music from the 1920s to the 1970s at Justine's at Gunflint Lodge at 8 p.m. Silliman performs many different musical styles using a variety of different instruments, as well as hosting a number of musical programs on WTIP Community Radio, including Classic Country. He will sing and play Honky Tonk, Bluegrass, Western, and Country Gospel music.  All invited.
On Friday, the Spirit of the Wildnerness Episcopal Church will host an evening of writers reading about what kindles curiosity and lights the creative spark at the Johnson Heritage Post at 6 p.m. The poems, stories, and essays will be interspersed with traditional Swedish folk songs by the fantastic local a capella group, SVEA.
Writers who would like to participate should contact host Rose Arrowsmith DeCoux in advance, and select a piece 5-7 minutes long. Substitute readers will be available if writers prefer not to perform their own work. For more information, Contact rosearrowsmithdecoux@gmail.com or call (218) 387-4011.
The event also features a chance to see the "Kindling Curiosity," the community art exhibit organized by Spirit of the Wilderness Episcopal Church. Pottery, paintings, fiber art, wood carving, prints and more are featured in this eclectic show, which continues through April 9.
The Johnson Heritage Post is open on Mondays, and Wednesdays through Saturdays from 10 a.m. to 4 p.m., and is open from 1-4 p.m. Sundays. It is closed on Tuesdays.
Saturday kicks off with story time at the Grand Marais Public Library at 10:30 a.m. Award-winning Wisconsin author and columnist Jane Schmidt will read from her book, "Finnegan's Superior Adventure," a story about a backpacking trip her dog takes with his grandma. The story is narrated from Finn's point of view.
On Saturday night, Motif, a modern jazz band featuring Briand Morrison (guitar), Robin Anders (drums), Ryan Frane (piano) and Matt Mobley (bass), will perform at Papa Charlie's at 9:30 p.m.
Motif is based in northern Minnesota and plays bebop, swing and gypsy jazz. The performance is free. All invited.
In Duluth, the Duluth Art Institute's on-going film series about visual artists continues this Saturday with the screening of "American Splendor," a biographical comedy-drama about Harvey Pekar (Paul Giamatti), the author of the American Splendor comic book series. The film is in part an adaptation of the comics, which dramatize Pekar's life.
The Duluth Art Institute and Zinema 2 are partners in this film series project. The film will be screened at Zinema 2, 222 E. Superior St., in Duluth at 10 a.m.  Saturday. A $5 donation is requested.
At the Tweed Museum of Art on the campus of the University of Minnesota-Duluth, the Call and Response Ceramics Exhibit: Taking It to the House  continues, featuring a wide variety of works.
There are some interesting art exhibits in Thunder Bay as well.
The Definitely Superior Art Gallery, 250 Park Ave., is featuring three exhibitions through April 29. Diane Landry's installation "Knight of Infinite Resignation," Marcel Dzama's short film, "A Game of Chess" and "Contemporary 14: From the collection of Dr. Michael Chaudhuri."
The Definitely Superior Art Gallery is open from Tuesday to Saturday noon to 6 p.m. (EDT). Admission is free.
The Lakehead University Juried Student Exhibition at the Thunder Bay Art Gallery has been extended by a week to end April 9. The show features work by 4th year students at the university.
The Baggage Building Arts Centre at Prince Arthur's Landing in Thunder Bay is currently exhibiting works by the Lakehead Visual Arts Club.
 Upcoming
 The Mountain Meltdown Music Festival at Lutsen Mountains will be next weekend, April 8-9. Featured bands playing at Papa Charlie's include Feeding Leroy, Evergreen Grass Band, Ginstrings and Flyodian Slip on Saturday. On Sunday, Briand Morrison, Joe Paulik, the Spruce Roots and Cook County's Most Wanted will play on Sunday afternoon.
The Grand Marais Art Colony will host a spring Make-A-Bowl for Empty Bowls weekend event, May 6-7. Participants will make one wheel-thrown bowl and one hand-built bowl to donate to the Empty Bowl fundraiser this fall while learning the basics of pottery at the same time.
Make-A-Bowl is open to all levels of skill. For more info and to register, click here.
More story telling: Thursday, April 27 is national "Tell a Story Day" and Voyageur Brewing Co. is inviting everyone to tell their best stories at an event at the brewery. Stories can be 30 seconds or 5 minutes. For more info, contact Casey at casey@voyageurbrewing.com.
Window Shopping
 In Other Art News
 The Grand Marais Playhouse has announced the plays that have been selected for this year's Summer Theater Festival, which will run on the weekends from July 20 through Aug. 13. The plays will be the award-winning musical "The Pajama Game," with music and lyrics by Richard Adler and Jerry Ross, and the the award-winning comedy, Ken Ludwig's "The Game's Afoot or Holmes for the Holidays." Auditions for both productions will be at the end of April. Stay tuned.
The Grand Marais Writer's Guild will now be meeting every third Thursday at the Grand Marais Library from 6-7:30 p.m. The next meeting will be April 20.
Here's the music for the week:
Thursday, March 30:
Harp & Flute from the Duluth-Superior Symphony Orchestra, Grand Marais Public Library, noon
Pete K, Mogul's Grille, 4 p.m.
Boyd Blomberg, Poplar River Pub, 6 p.m.
John Silliman, Gunflint Lodge, 8 p.m.
Gordon Thorne, Bluefin Grille, 8 p.m.
DJ Beavstar, Papa Charlie's, 9:30 p.m.
Friday, Marh 31:
Boyd Blomberg, Mogul's Grille, 4 p.m.
Joe Paulik, Voyageur Brewing, 4 p.m.
Mark Darling, Gunflint Lodge, 5:30 p.m.
Jim & Michelle Miller, Grandma Ray's, 6 p.m.
Pushing Chain, Bluefin Grille, 8 p.m.
Evergreen Grass Band, Gun Flint Tavern, 9 p.m.
Saturday, April 1:
Eric Frost, Papa Charlie's, 3:15 p.m.
Gene Lafond and Amy Grillo,  Voyageur Brewing Co., 4 p.m.
Mark Darling, Gunflint Lodge, 5:30 p.m.
Heck Yeah Holler String Band Fundraiser Dance, Hovland Town Hall, 6 p.m.
Joe Paulik, Lutsen Resort, 7 p.m.
Brothers in Arms, Grandma Ray's, 9 p.m.
Motif, Papa Charlie's, 9:30 p.m.
Sunday, April 2:
Briand Morrison, Scandinavian Jazz Brunch, Mogul's Grille, 10 a.m. to noon
Timmy Haus, Gunflint Tavern, 6 p.m.
Tuesday, April 4:
Joshua Schmidt, Poplar River Pub, 6 p.m.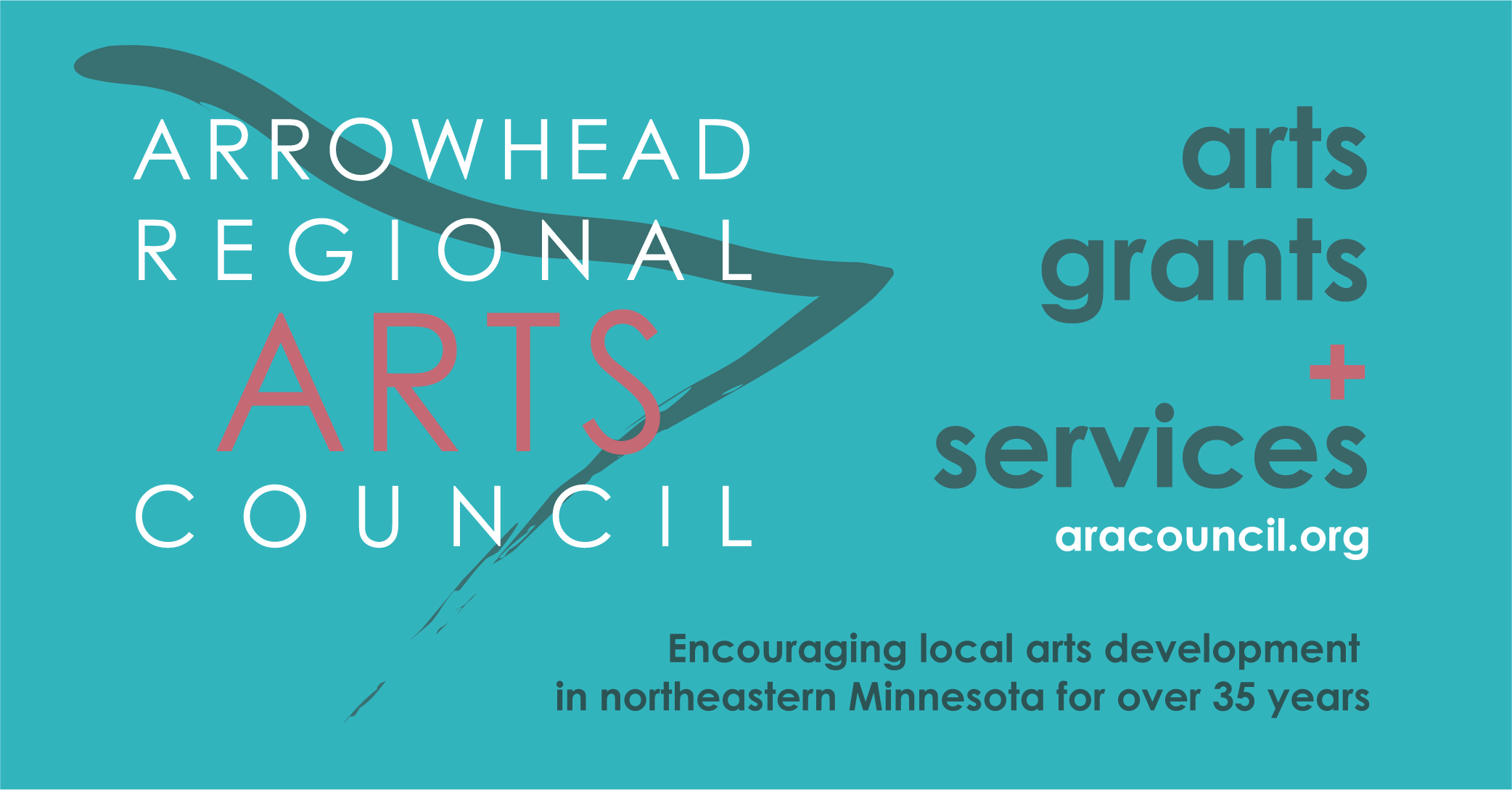 Here are some of the photos we found this week. First, two wildlife shots.
The rest of our findings this week are all about light.
And last, but not least, this spectacular shot.
Enjoy your weekend, everyone!