The rivers up and down the North Shore are opening up, bringing tons of water cascading over falls and then tumbling into Lake Superior in the annual spring run-off. For artists, it's an intense time as well, as they (sometimes frantically) get work completed in time for the summer season.
There are early season shows, too.
The Johnson Heritage Post is currently exhibiting "Kindling Curiosity: Lighting the Creative Spark," a community art exhibit organized by the Spirit of the Wilderness Episcopal Church. The exhibit features work by everyone from established artists to student work in painting, pottery, prints, fiber art, wood and more. It's a fun show and concludes this Sunday.
The Johnson Heritage Post is open from 10 a.m. to 4 p.m. Thursday through Saturday and 1-4 p.m. Sunday.
And, at the Cook County Courthouse, painter Heidi Sobanja is exhibiting a series of works inspired by Lake Superior.
The exhibit is in the lobby area of the courthouse and will continue through the end of June.
And this weekend, the Betsy Bowen Gallery and Studios will have a pop-up show on Saturday. Entitled "Walls and Bridges– A Poetry and Pottery Slam," the exhibit will feature readings from local poets as well as work by local and regional artists.
The show runs from 11 a.m. to  6 p.m. on Saturday. Readings and performances will be presented on a first-come-first-serve basis, from 3-6 p.m. And, sometime in there, it's possible that local potters could have a brief "slam" of their own. Refreshments will be served. All invited.
Other events this week:
The Duluth Art Institute will host  "Pollinators and Pop-up Picnic with Anna Metcalf and Dan Schutte"at its West End Location, 2229 W. Second St., at 6 p.m. on Thursday. This is the second in its three-part series, "Earth: Clay + Science" that explores interconnections between ceramics and earth science.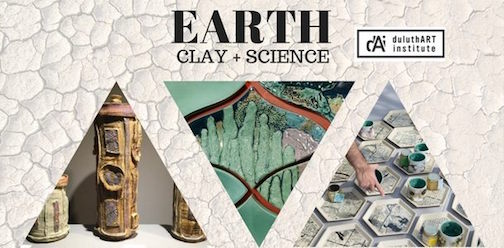 In this session, Minneapolis-based artist Anna Metcalfe will discuss the research and process behind her ceramic series exploring pollinators and their connections to our food.
Dan Schutte is the district manager for the Lake County Soil and Water Conservation District and the owner of Shoreview Natives, a Two Harbors-based business that specializes in growing and installing native plants. The pop-up picnic is included in the session to demonstrate the connections between pollinators and our food system. Participants are encouraged to incorporate at least one item in their dish that was pollinated by bees. All invited. Free.
Photographer Ryan Tischer opens an exhibit at Tettegouche State Park with a reception from 7-8:30 p.m. on Friday.
Tischer's photo exhibit at Tettegouche State Park continues through the end of April.
And on Tuesday, if you're in Duluth, stop by the Empty Bowls event at the Depot. The event, which is from 10 a.m. to 6 p.m., features hundreds of handmade bowls as well as soups and bread from local vendors. It is a fundraiser for the Northern Lakes Food Bank.
Also on Tuesday, an award-winning Celtic harpist from Scotland will perform at the French River Church, 158 Church Road, in French River at 7 p.m.
Harpist Ailie Robertson is widely regarded as one of Scotland's leading young traditional musicians. She's won numerous awards and her  debut solo album "First Things First" won the Live lreland award for Best Instrumental Cut of the Year.
In other gallery news, two art student exhibits are featured at each end of Hwy. 61.
In Thunder Bay, the Lakehead University LU Major Studio exhibition at the Thunder Bay Art Gallery is open and features a great selection of work.
At the Tweed Museum of Art in Duluth, the annual student exhibition has opened and continues through April 30.
In Thunder Bay, the Baggage Building Arts Centre at Prince Arthur's Landing is holding its annual Member's Show. The show continues through April 29.
Opportunities:
Drury Lane Books is holding an aboreal writing contest this month.  Winners will receive a book prize and have a chance to read their piece at the store event on May 20, alongside guest author Josh MacIvor-Andersen, the editor of "Rooted: The Best New Arboreal Nonfiction" and author of "On Heights & Hunger," a memoir of professional and competitive tree-climbing.
Writers are asked to write 300 words on tree-inspired fiction or non-fiction. The deadline is April 29. Email the finished piece to store@drurylanebooks.com.  The winners will be announced in mid-May. Winners, participants, and the public are invited to hear the pieces at 7  p.m. on Saturday, May 20.  MacIvor-Andersen will also read from his new anthology on Arboreal nonfiction and share stories on writing and editing.
The Grand Marais Art Colony has put out a call to artists to participate in the 15th annual Plein Air Grand Marais, which begins Sept. 8, with the exhibit of completed work opening at the Johnson Heritage Post Sept. 15.  For more info, click here. The juror this year is plein air painter Kami Mendlik.
The Arrowhead Regional Arts Council (ARAC), headquartered in Duluth, is seeking applications for executive director. The executive director is responsible for providing direction and leadership toward the achievement of the Arrowhead Regional Arts Council's vision and mission to facilitate and encourage local arts development. ARAC is one of 11 regional arts councils in Minnesota that uses public and private funding to support the arts throughout the state. Geographically, ARAC is the largest of the eleven regions and serves a robust arts and cultural economy of $83.3 million dollars a year.
The application deadline is April 23. For a full job description, click here.
Window Shopping
 In Other Art News
The SplinterTones are working on a new CD. Stay tuned for details.
Leah Thomas, who plays with the SplinterTones, is the interim director of the Johnson Heritage Post.
Sharon and Steve Frykman will be opening a gallery this fall at their studio in rural Grand Marais. Sharon is a painter and fused glass artist. Steve focuses on metal, stone and wood. The gallery will open during the Cook County fall studio tour, Sept. 29- Oct. 8.
 Anne Humphrey Cervenka opened a show of vintage '70s South Minneapolis/Model City photos at the Landmark Gallery, Schmidt Artist Lofts in Minneapolis. The show opened April 1.
Here's the music for the week:
Thursday, April 6:
Eric Frost, Mogul's Grille, 4 p.m.
Joshua Schmidt, Poplar River Pub, 6 p.m.
Fellow Pynins,  Gun Flint Tavern, 7:30 p.m.
Friday, April 7:
Joe Paulik, Voyageur Brewing Co., 4 p.m.
Jim & Michelle Miller, Bluefin Grille, 8 p.m.
Evergreen Grass Band, Gun Flint Tavern, 8:30  p.m.
Timmy Haus, Papa Charlie's, 9:30 p.m.
Saturday, April 8:
Mountain Meltdown Music Festival, Papa Charlie's, Feeding Leroy, 11:30 a.m., Evergreen Grass Band, 1 p.m., Galactic Cowboy Orchestra, 2:30 p.m., Gin Strings, 4 p.m.
Jon Kallberg, Lutsen Resort Lobby, 4 p.m.
Timmy Haus, Voyageur Brewing Co., 4 p.m.
Brothers in Arms, Grandma Ray's, 9 p.m.
Flyodian Slip, Papa Charlie's, 9:30 p.m.
Sunday, April 9:
Mountain Meltdown, Papa Charlie's, Briand Morrison & Sam Miltich, 11:30 a.m., Joe Paulik, 1 p.m., Cook County's Most Wanted, 4  p.m.
Fellow Pynins, Gun Flint Tavern, 7:30 p.m.
Monday, April 10:
Open Mic Night with the Grand Marais Music Collaborative, Grandma Ray's, 6 p.m.
Tuesday, April 11:
Jim & Michelle Miller, Poplar River Pub, 6 p.m.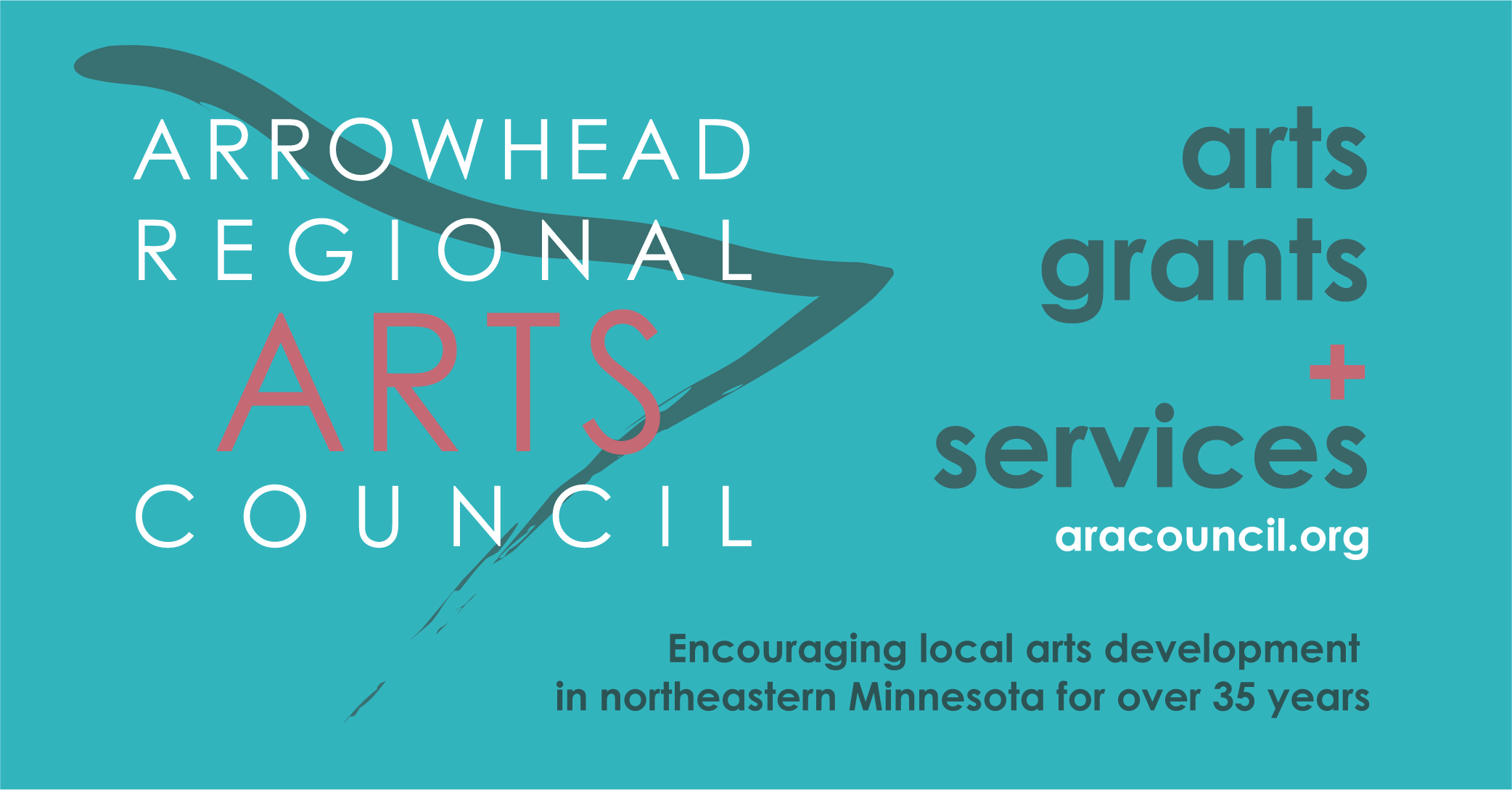 We have a potpourri of photos for you this week.
Let's start with some wildlife/animal shots.
Here are some studies in light.
And here are two studies in stone:
Here's a quirky one.
And a beautiful one:
And the perfect sign of Spring.
Enjoy your weekend, everyone!