Up here on the North Shore, it feels like we're on the top of a giant wave that is just beginning to form, soon to be crashing down into the summer season. Meanwhile, there's a pause, a taking of breath, a gathering into ourselves for what is ahead. It seems like that is what this weekend is all about. It's also Easter weekend, a time for family and community.
Next weekend is a pretty crazy and time-travel suits are recommended. This weekend? Laid back and easy. Except, of course, if you visit the rivers. They are celebrating spring like crazy, roaring over falls up and down the shore. It's an exciting time to visit.
This weekend kicks off with a Percussion Concert by members of the Duluth-Superior Symphony Orchestra at noon on Thursday at the Grand Marais Public Library. Percussionists Gene Koshinski and Tim Broscious, accompanied by Jefferson Campbell on bassoon will perform a free concert. The public is invited.
Also, a modern square dance class/event will be held at the Log Building at the Community Center from 7:30 p.m. to 9 p.m. on Thursday night. All invited. No experience necessary.
On Friday, Tessa Larson will teaching a class entitled Exploring the Senses (for ages 6-10) at the Grand Marais Art Colony. The class is from 9 a.m. to 2 p.m. Kids will have the opportunity to explore a variety of art materials using all five senses. Tuition is $25. Register at www.grandmaraisartcolony.org.
The Hovland community is celebrating the beginning of spring with the Fireside Artists' Kickoff at the Hovland Dock at 7 p.m. on Friday. The event is a kickoff of the season's self-expression and community fun. Food/snack contributions are welcome. Free. All welcome. For more info, call 475-2314.
Saturday is all about Easter eggs. The 8th annual Easter Egg Fundraiser will be held at the Cook County Community Center starting at 9 a.m. Hundreds of Easter eggs have been hidden around the center and kids have a great time searching them out. Cost is $15 per family. The proceeds benefit Kids Plus and the Snack & Pack program.
Also on Saturday afternoon, Voyageur Brewing Co. will hold an Easter Egg Decorating Event from 1-3 p.m. They'll have the eggs and all the decorating tools and dyes to make beautiful eggs. Free. All invited.
For art lovers, Heidi Sobanja is exhibiting a series of paintings of Lake Superior landscapes at the Cook County Courthouse.
Photographer Ryan Tischer has an exhibit of his photographs in the Great Hall at Tettegouche State Park.
There are a few exhibits to see in Duluth. The Tweed Museum of Art has just opened an exhibit by Baylee Reinert entitled "Stagnant."  Reinert is a Digital Art and Photography major in the UMD School of Fine Arts, University of Minnesota-Duluth.
The exhibit continues through April.
Also at the Tweed, "Call + Response," an exhibit of selected works by the Glenn C. Nelson Ceramics Collection, continues at the Tweed.
The Duluth Art Institute galleries are temporarily closed through April 20 as they set up new exhibits.
In Thunder Bay, the Definitely Superior Gallery continues four exhibits, Urban Infill: Art in the Core, Diane Landry's "Knight of Infinite Resignation,"  Marcel Dzama's short film, "A Game of Chess" and Contemporary 14, paintings from the Bob Chaudhuri collection.
 Upcoming
Next weekend, Earth Day weekend,  is really busy.
First up is the 7th annual Fingerstyle Masters Weekend sponsored by WTIP Community Radio and Bluefin Bay Resort. The event will be held at Bluefin April 21-22 and features performances on Friday and Saturday nights as well as guitar and fiddle workshops during the day Saturday. Local fingerstyle guitarist Gordon Thorne welcomes Nashville fingerstyle guitarist Richard Smith and Twin Cities fiddler Tom Schaefe.
 Next Friday, April 21, Thorne and Friends will perform at Bluefin Bay at 7 p.m. On Saturday, Thorne and Smith will teach a guitar workshop and Schaefer will teach a fiddle workshop on Saturday. Both are $60 and include lunch. The event caps off with a gala concert featuring Richard Smith at 7:30 p.m. For tickets to the concert and the workshops, contact Thorne at oman4@live.com or call 218-353-7308.
Also on that Saturday, a Turkish Carpet Show will be held at the Cook County Community Center from 4-6 p.m. April 22. The show will feature a great selection of authentic Turkish carpets, kilims and sumacs.
The show, organized by Ann Mershon, who taught and lived in Turkey for seven years, features Kenan Belli of Anatolian Carpets in Istanbul. Kenan is touring the U.S. with his carpet selection because the downturn in tourism in Turkey has hit their family business hard, as it has all tourism-related businesses in Turkey, Mershon said. All invited. Refreshments will be served.
Also on Saturday, April 22, German pianist Andreas Klein, will be in concert at the Bethlehem Lutheran Church, at 6:30 p.m. His "Unleashing Musical Architecture" will feature works by Mozart, Schumann, Bach, Beethoven, Chopin, and Argentinian composer Alberto Ginastera,  Tickets for the concert are Adult $24; Youth (18 & under) $5, Stay tuned for details. Klein will also hold a pianco workshop: "Creative Storytelling Through Music" at the church at 5:30 p.m. Sunday. Open to all.
The Art for Earth Day Gallery Hop will be in Duluth on Saturday, April 22, featuring exhibits at many galleries and museums in town. More next week.
And on Monday, April 24, there will be a
Bronze Pour
at
Last Chance Gallery
in celebration of
International Sculptor's Day
. All invited. Free.
 Opportunities
 Painters and crafters are invited to help put the finishing touches on the sets for the Grand Marais Playhouse production of "The Lion King." Turn up at the Arrowhead Center for the Arts from 10 a.m to 8 p.m. to help out this week through Saturday. Use the backstage door. Call Sue Hennessy at 370-0224 for more info.
Artists are invited to participate in a Focus Group at Joy & Co. on Friday, April 21 from 5-7 p.m. to discuss art supply needs and preferences. All artists in the community are invited. For more info and to indicate if you will participate, call 387-1004 or email info@joy-and-company.com.
Neil Sherman will lead another plein air painting foray in the Boundary Water Canoe Area Wilderness July 17-20. He will team up with Hungry Jack Outfitters for the event. Painters will paint scenic Rose and Duncan Lakes.
Class size is limited, so make sure to register early. For more information and registration contact:
 Nancy Seaton at Hungry Jack Outfitters, 
800-648-2922 or hjo@boreal.org.
WTIP Community Radio has put a call out for artists to submit a logo for this year's Radio Waves Music Festival. The logo will be used for event marketing and t-shirts.  The submission deadline is Friday, May 12, with the winning entry to be determined mid-June. For more info, call Jana Berka at 218 387-1070 or email her at  jana@wtip.org.
Window Shopping
In Other Art News
 Grand Marais Photographer David Johnson was recently featured on WDSE's The Playlist. Take a look:
David Johnson talks about his photography on-site in Grand Marais.
Also, The Playlist will record the Plucked Up String Band playing a few tunes in Duluth on Tuesday. The plan is to record in a local venue there, but the site hasn't been determined yet. Click here for updates.
Michael Monroe will be in concert at the Fireside Theatre in Chanhassen April 21-22.
And the Walls & Bridges: Poetry and Pottery Slam was a great success last week, especially the pottery slam part.
Here's the music for the week:
Thursday, April 13:
Boyd Blomberg, Mogul's Grille, 4 p.m.
Eric Frost, Poplar River Pub, 6 p.m.
Common Ground, Poplar River Pub, 6 p.m.
Two Strings Gin, Gun Flint Tavern, 7:30 p.m.
Friday, April 14:
John Gruber, Mogul's Grille, 4 p.m.
Pete K, Voyageur Brewing Co., 4 p.m.
Portage, Grandma Ray's, 6 p.m.
GinStrings, Gun Flint Tavern, 9 p.m.
Saturday, April 15:
Jim McGowan, Voyageur Brewing Co., 4 p.m.
Gordon Thorne, Lutsen Resort Lobby, 4 p.m.
GinStrings, Gun Flint Tavern, 9 p.m.
Mysterious Ways, Grandma Ray's, 9 p.m.
Timmy Haus, Papa Charlie's, 9:30 p.m.
Sunday, April 16:
Lovesick and Lonesome, Gun Flint Tavern, 6:30 p.m.
Monday, April 17:
Open Mic Night with the Grand Marais Music Collaborative, Grandma Ray's, 7 p.m.
Tuesday, April 18:
Pete K, Poplar River Pub, 6 p.m.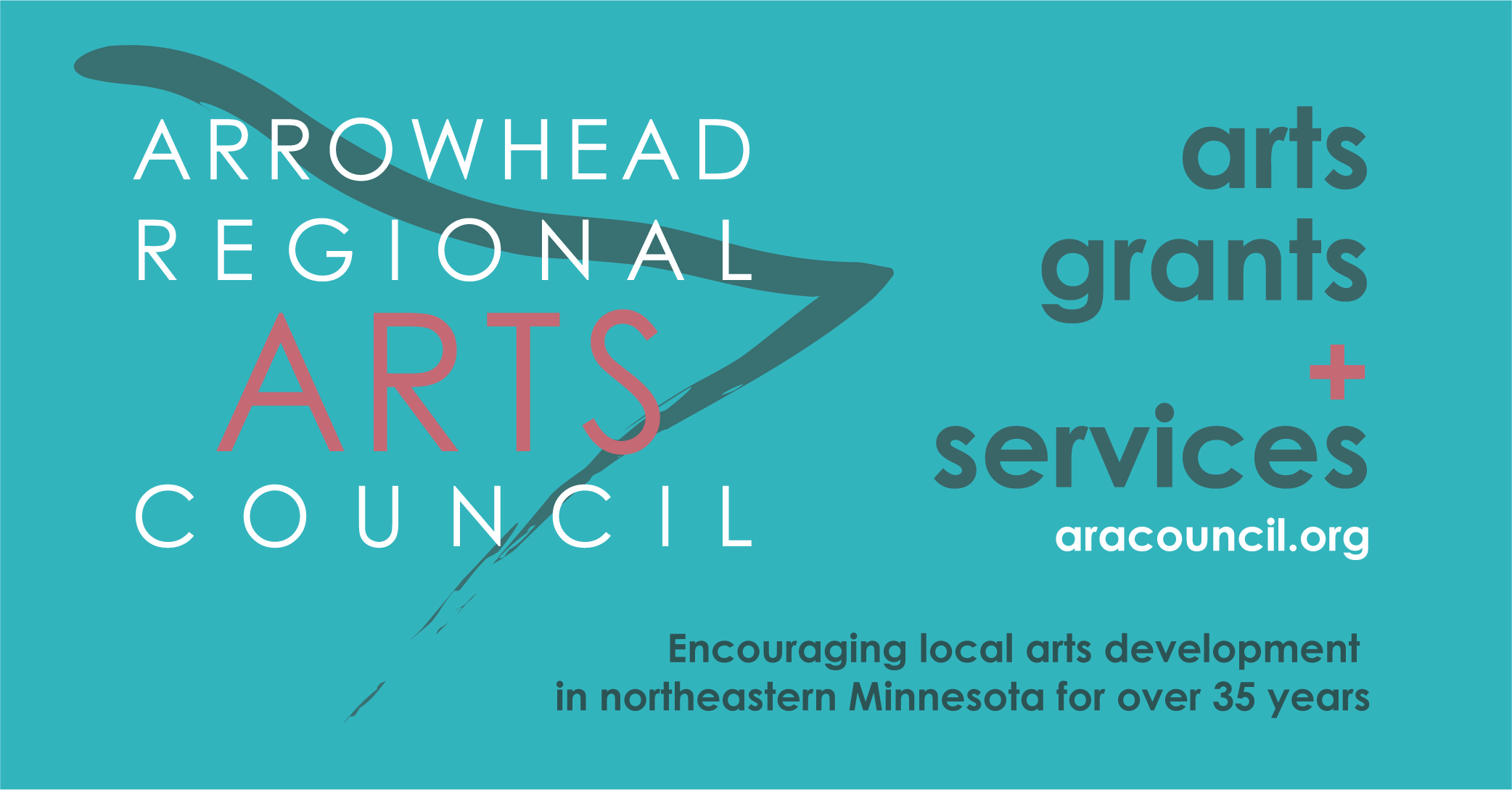 ;
The big news this week was the moose rescue on Hungry Jack Lake. (Photos by Nancy Seaton and Bob McCloughan.)
Once the moose was out, she didn't want to go anywhere.
The moose finally started toward shore. She fell through the ice once more, but managed to get out by herself before disappearing into the woods.
To read an account of the rescue, click here.
We found some other interesting wildlife shots this week.
And soon to return, but not quite yet, the Great Blue Heron.
We found some nice waterfall shots, too.
And we found two photos of serenity.
Have a great weekend, everyone!