Looks like April is going out like a lion this year, with ice storms and sub-freezing temps set for the rest of the month. But spring has definitely poked its head above the leaves, and most of us will be quite relieved when it decides to stay. Meanwhile, there's art to be seen, music to be enjoyed. Here is what we can look forward to this week.
The student art show at the Johnson Heritage Post continues, featuring a great selection of work by Middle School and High School students at ISD 166 in a variety of mediums.
The exhibit at the Heritage Post continues through May 14.  The gallery is open from 1-4 p.m. Sunday and from 10 a.m. to 4 p.m. Monday through Saturday. It is closed on Tuesdays. The next exhibit will feature works by the Facebook group, Frozen Photographers. It opens May 19. Stay tuned for details.
On Friday, Mysterious Ways will be on WTIP's The Roadhouse to talk about their music and play a few songs. The local band is featured at the Gun Flint Tavern this weekend. Also, Duluth handmade shoemaker Candace LaCosse will be on the show to talk about her participation in the Fashion Revolution Week, a global movement calling for greater transparency, sustainability and ethics in the fashion industry. They want everyone to ask: #whomademyclothes.
LaCosse, who teaches at North House Folk School, has just set up her own shop in Lincoln Park in Duluth, Hemlocks Leather Works. She is one of the featured artists for Fashion Revolution Week. For more info on the Fashion Revolution, click here. The Roadhouse airs from 5-7 p.m. on Friday.
Also on Friday, plan to see the  Grand Marais Playhouse production of "The Lion King, Jr." The play has received good reviews and is a lot of fun. All the actors are youngsters in elementary or middle school.
"Lion King Jr." will be performed at 7 p.m. Friday and Saturday, 2 p.m. Sunday. Tickets are $10 adults and $5 under 18 and can be purchased at the door or at www.tix.com. "The Lion King Jr." closes on Sunday.
And here's an interesting opportunity — a movie has been made of the popular book, "Neither Wolf Nor Dog" written by Kent Nerburn. The film will open at the Marcus Lakes Cinema in Duluth on Friday and runs through May 4.
Check out the trailer here:
For showtimes, click here. (Remember, Thunder Bay is on Eastern Daylight Standard Time, an hour ahead of Minnesota.)
On Saturday, the Grand Marais Art Colony will host Invited Artist-in-Residence Holly Swift, who will give an artist talk at noon.
Swift's work is found in both private and public collections nationwide. She has been a recipient of the National Park Artist in Residency at Voyageur National Park and an Artist Residency at the Hill Country Foundation in Ingrim, Texas. A native of Illinois, Holly received an MFA from the Art Institute of Chicago. She has 25 years of teaching experience in drawing, painting and design, having taught at the Minneapolis College of Art and Design and Hamline University.
Invited residencies are granted to an artist who is mature in practice and has experience with residencies and/or working on in-depth independent projects. The public is invited to the Artist Talk on Saturday at noon. Free.
Also, Saturday is Independent Bookstore Day, and Drury Lane Books is celebrating. It will be open from 10 a.m. to 5 p.m. Story Hour with The Muffin Man will be at 11 a.m. and at 5 p.m.,  Duluth Poet Laureate Ellie Schoenfeld, will give a reading and discussion.
She is the author of two previous poetry collections, Screaming Red Gladiolus! (Poetry Harbor, 1999) and Difficult Valentines (Fallow Deer Books, 2004), and her work has been published in two anthologies, The Moon Rolls Out of Our Mouths (Calyx Press, 2005) and Bound Together: Like the Grasses (Clover Valley Press, 2013), with the four other women in her writing group. The Dark Honey: New and Used Poems is the most comprehensive collection of her works. Everyone is invited to the reading at the bookstore. Free.
There are some interesting exhibits to see on the North Shore route, as well.
Ryan Tischer's photography exhibit in the Great Hall at Tettegouche State Park continues through Monday.
 Sandi Pillsbury-Gredzens has her paintings at the Two Harbors Public Library through April 30. She is also participating in the Two Harbors Art Club's annual Spring Exhibit at the Cedar Coffee Company/Spoke N Gear, also in Two Harbors.
The Art Club, called the Voyageur Artists, is exhibiting work in a variety of media including glass, mosaics, photography, wood block prints, watercolor, jewelry,  mixed media, oil, watercolor, ceramic sculpture, functional pottery. The group was founded in the 1960's.  There are prints and cards for sale as well as original work. The show continues through May 11. (The new Cedar Coffee Company/Spoke N Gear is just up the road from Super One and Shopko in Two Harbors).
And, in Minneapolis, the Minnesota State Arts Board is hosting an exhibit entitled "Greater Minnesota Artists Showcase" this weekend, featuring 42 artists from cities and towns across state.
The exhibit at Park Square Court, 400 Sibley St., Suite 200, will be open from 6-10 p.m. Friday, noon to 8 p.m. on Saturday and noon to 5 p.m. on Sunday. Work by Hovland bead artist, Jo Wood, is included in the show.
The Homegrown Music Festival in Duluth begins on Sunday, April 30 and runs through May 7. It's a crazy, wonderful time for art, music, shennigans and more as the whole city turns out to celebrate its creativity.
On Monday, May 1, the Homegrown Music Festival Photography Exhibit opens with a reception at the Red Herring Lounge in Duluth from 5-7 p.m. At the opening, disposable cameras (40 of them) will be available on a first-come, first-served basis, and the photos taken during the music festival will be featured at another exhibit at the Red Herring on May 10.
But that's just one of the art activities scheduled for the next two weeks. Music every night in venues around the Twin Ports, poetry readings, a video showcase, a classical music showcase … check out the complete schedule here.
Upcoming
Grand Marais tilemaker and potter, Melissa Wickwire, will be featured on WSDE's The Playlist next Thursday, May 4.
The Playlist airs at 9 p.m.Thursdays on WDSE.
Silver Bay painter Tim Pearson will open a show at Tettegouche State Park with an opening reception at 7 p.m. May 5.
In Thunder Bay, an opening reception an artist talk for "Point of Origin," will be held at the Thunder Bay Art Gallery at 7 p.m. (EDT) on Friday, May 5.  Artist Melannie Monoceros is a poet and artist and her exhibition of textiles explores the prismatic existence of a black, chronically ill being through conventional and Afro-Futurist themes and practices.
"Point of Origin" continues through May 28.
The Bethlehem Lutheran Church in Grand Marais will feature a Choir Concert at the church at 5 p.m. on May 7.  This will be the Third (Semi) Annual joining of church choirs and participating audience members, sharing spiritual songs and hymns. All invited. Free.
The Grand Marais Playhouse will hold auditions for the Summer Theatre Festival next month. On Tuesday, May 2, auditions will be held for "The Game's Afoot or Holmes for the Holidays"  at 7 p.m. On May 9, auditions will be held  for "The Pajama Game" at 7 p.m. The auditions will be held at the Arrowhead Center for the Arts. Auditions are open to high school age and up. Actors receive a stipend to help cover participation costs. For more info, contact Sue Hennessy at sue@grandmaraisplayhouse.com or call 387-1284 ext. 2.
The Cook County YMCA dancers will perform their 3rd annual dance recital entitled DANCE3, in early May. Performances at the Arrowhead Center for the Arts will be at 6 p.m., Thursday, May 11, and at 7 p.m. Friday and Saturday, May 12-13. Tickets can be purchased at the door or in advance online. Buy tickets here. And stay tuned for more details.
Opportunities
 The Loft Mentor Series in Poetry and Creative Prose is now open. The deadline for entry is April 28 at 11:59 p.m. (CST).
The Loft Mentor Series in Poetry and Creative Prose offers 12 emerging Minnesota writers the opportunity to work intensively with six nationally acclaimed writers of prose and poetry. Selected participants work throughout the year with the six mentors, and all participants and mentors give public readings at the Loft. The mentors for the upcoming season will be poets Jennifer Kwon Dobbs and Chris Abani, nonfiction writers Diane Wilson and Richard Blanco, and fiction writers Lesley Nneka Arimah and Vu Tran. Check out the guidelines and application here.
 Window Shopping
 In Other Art News
 This photo by Thomas Spcnce was featured on www.spaceweather.com recently.
Ron Piercy is opening a shop in Grand Marais. Called Ron's World Rocks: Silver and Gems, the shop is located across from the Arrowhead Pharmacy where the Print Shop used to be. The renovated space is now full of Piercy's beautiful handmade jewelry, as well as paintings by Matt and Laurie Kanya, seriographs by Jonathan and Alison Metzger and sculptures by John Books.
Piercy plans on a soft opening in early May with a Grand Opening over the Memorial Day Weekend. But, truth be told, he's there a lot already. You can probably catch him there from about 11 a.m. to 3 p.m. Stay tuned for details.

The Plucked Up String Band was taped for a segment of WDSE's The Playlist at the Owl's Club in Duluth recently. Most of the taping went on indoors, but at one point, the band went  outside and played in the drizzle, said Karen Sunderman, producer of the show. "They killed it," she said.
The segment on The Playlist featuring the band will be aired June 1.
Now, for the music in Cook County this week:
Thursday, April 27:
Timmy Haus, Poplar River Pub, 6 p.m.
Rich Mattson and Germaine Gemberling, Gun flint Tavern, 7:30 p.m.
Friday, April 28:
Brothers in Arms, Voyageur Brewing co., 4 p.m.
Mysterious Ways, Gun Flint Tavern, 8:30 p.m.
Portage, Grandma Ray's, 6 p.m.
Saturday, April 29:
Plucked Up String Band, Lutsen Mountains Chalet, 2 p.m.
Pushing Chain, Voyageur Brewing Co., 4 p.m.
Eric Frost, Lutsen Resort Lobby, 7 p.m.
Plucked Up String Band, Grandma Ray's, 8 p.m.
Mysterious Ways, Gun Flint Tavern, 8:30 p.m.
Sunday, April 30:
Jim & Michele Miller, Gun Flint Tavern, 6:30 p.m.
Tuesday, May 2:
Boyd Blomberg, Poplar River Pub, 6 p.m.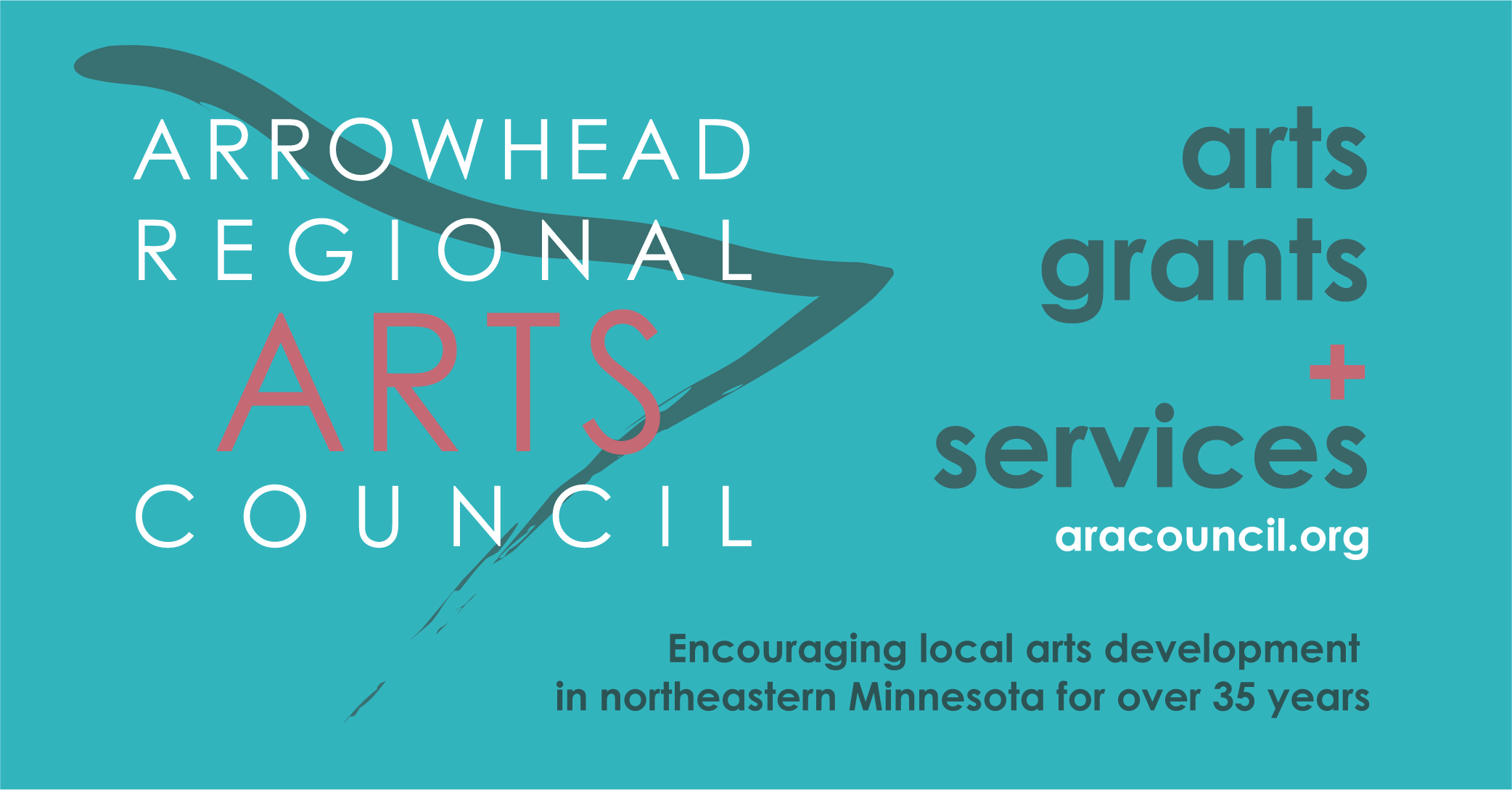 Let's start our photographs this week with an interesting capture in Two Harbors.
And, for sure, we found a lot of wildlife photos.
First up.. two wildlife sightings really close to houses.
We found some other interesting wildlife shots, too.
And since we're seeing a lot about birds, there's this:
Meanwhile, Thomas Spence, who took a lot of great photos this week, caught this walleye in the shallows when he was shooting the northern lights the other night.
Spence also caught this shot of "Steve," a newly named form of auroras. The way this special ribbon of light got its name is complicated. Read about it here if you'd like to know more.
And we found some spring water shots.
Enjoy your weekend, everyone!
P.S. Honestly, I have more fun putting this blog together every week. Yes, it's a lot of work, but when things start coming together, it's so exciting. If you'd like to support this effort, consider making a donation. And thanks!