May is here and with it come showers (rain and snow in Cook County), a quickening in the earth as early flowers make their show and trees begin to bud. In short, it's the beginning of spring on the North Shore.
This year, there has been plenty of moisture, but 10 years ago, that wasn't the case, and a massive wildfire sparked to life near the Gunflint Trail on May 5. The Ham Lake Fire consumed more than 75,000 acres in the Boundary Waters Canoe Area Wilderness and Canada before it was controlled. The fire targeted homes, cabins and businesses along the Gunflint Trail.
On Thursday, May 4, WTIP Community Radio will air an hour-long commemorative feature on the 10-year anniversary of the fire featuring Gunflint Trail residents and others who were directly impacted by the fire.
Then on Saturday, the public is invited to attend "A Celebration of Community: Remembering the Ham Lake Fire" at the Seagull Lake Community Center from 3-6 p.m. The event is hosted by the Gunflint Trail Volunteer Fire Department and the Gunflint Trail Historical Society.  A meal will be served, followed by a commemoration program. The event is open to the public. All welcome.
On Thursday night, WDSE's The Playlist welcomes Grand Marais tilemaker, Melissa Wickwire, to the program. Wickwire talks about her work as she makes tiles in her studio. We also see her install a tile project in Duluth.
The Playlist airs at 9 p.m. on Thursdays.
On Friday, Voyageur Brewing Co. celebrates Cinco de Mayo with Mexican food and games, including a Jalapeno-eating contest and a homemade salsa cook-off. The celebration begins at 5 p.m.
At Tettegouche State Park, Tim Pearson opens a solo show with a reception at 7 p.m. Friday. The show features a wide variety of Pearson's watercolors, including this painting, below.
Pearson's exhibit in the Great Hall at Tettegouche State Park continues through the end of May.
The Grand Marais Art Colony will hold a spring Make-A-Bowl event this weekend, with sessions on Saturday and Sunday. The bowls will be donated to the next Empty Bowls event to help the hungry in Cook County.
For only $5, you can help alleviate local hunger needs by making one wheel-thrown and one hand-built bowl to donate to the fundraiser while learning the basics of pottery at the same time. Call 218-387-2737 to register. Learn more here: http://grandmaraisartcolony.org/workshop.cfm?wid=716
And not to forget, this is the final weekend of Duluth's Homegrown Music Festival, which is held in venues throughout Duluth and Superior.
To see the complete schedule of music and events, click here.
In Thunder Bay, Duluth's Gaelynn Lea will perform at The Common,  40 Cumberland St., from 5-7 p.m. (EDT) on Saturday.
Lea, a classically trained fiddler, was featured on NPR's Tiny Desk Concert last year. Here she is photographed singing "Someday We'll Linger in the Sun," the original song she submitted as her contest entry.
And finally, on Tuesday, May 9, the John Peyton Book Club will present at the Tweed Museum of Art from 6:30-8 p.m. All invited. Free.
There are some on-going exhibits as well.
In Grand Marais, the Johnson Heritage Post is featuring the artwork of middle school and high school students at ISD 166.
The show includes a wide variety of work including paintings, prints, drawings and more. The exhibit continues through Tuesday, May 5.
The Heritage Post is closed on Tuesdays. It is open on Sundays from 1-4 p.m. and Mondays, Wednesdays through Saturdays from 10 a.m. to 4 p.m. Ellen Callendar
A student show is featured at the Thunder Bay Art Gallery as well. The Dennis Franklin Cromarty High School exhibit closes this Sunday and features a variety of artwork.
The Two Harbors Art Club–the Voyageur Artists– is exhibiting at the Cedar Coffee Company in Two Harbors. The theme of the show is "Trees" and features glass, mosaics, photography, wood-block prints, watercolor, jewelry,  mixed media, oil, watercolor, ceramic sculpture, functional pottery, and a mask from found objects crafted by their members. The show continues through May 11.
In Duluth, the Duluth Art Institute is exhibiting two shows: "Lest We Forget: Sandra Brick & Fred Amram," an exhibit in memory of her husband, whose family fled Nazi Germany,
and "Strongman," a solo exhibit fby Joe Klander featuring drawings and full-scale dioramas exploring the wrestling heroes and strongmen of his youth.
There will be a Live Wrestling Event & Reception for this show at  5 p.m. Saturday, May 13.
At the Tweed Musuem of Art, an exhibit of works in its ceramics collection continues. Entitled "Call + Response," the exhibition continues through August.
 Upcoming
A wind quintet from the faculty of the University of Minnesota-Duluth will play at the Grand Marais Public Library at noon on Thursday, May 11. Stay tuned for details.
The Frozen Photographers will open an exhibit at the Johnson Heritage Post with a reception from 5-7 p.m. on Friday, May 19.
The show is entitled "Be There or Be Square." It continues through June 18.  Stay tuned for details.
Opportunities
 The Grand Marais Playhouse will hold auditions for its production of "The Pajama Game" on May 9 at 7 p.m. at the Arrowhead Center for the Arts band room. Participants are asked to come prepared to sing a section of a song from any musical that will demonstrate their range and acting choices. Auditions are open to high school age and up. Actors received stipend to help cover participation costs.
The Arrowhead Regional Arts Council (ARAC), headquartered in Duluth, is seeking a board member to represent Cook County. ARAC is one of 11 regional arts councils in Minnesota that uses public and private funding to support the arts throughout the state. ARAC awards more than $500,000 annually to nonprofit organizations and artists in the seven county Arrowhead Region through its 10 grant programs, and enlists the help of community board members to represent each of the counties it serves. For more information about this opportunity, click here.
 Window Shopping
In Other Art News
The Arrowhead Regional Arts Council announced this week that the recipient of this year's George Morrison Artist Award is clay artist and teacher Dave Lynas of Duluth. Lynas' work is in the Tweed Museum of Art and in private collections throughout the Midwest.
Lynas' work and contributions to the arts have been recognized with a retrospective exhibition and catalog put together by the Tweed Museum of Art  and by receiving The Depot Foundation's Arts and Cultural Artist Award. Some 25 years ago, he brought the "Empty Bowl" idea to Minnesota as a fundraiser for the Second Harvest Food Shelf in Duluth. Through his leadership, the "Empty Bowl" has become one of the largest fundraising events in Duluth and has spawned other "Empty Bowl" fundraisers throughout the Arrowhead Region and state. He was also the ceramics studio manager at the Duluth Art Institute for many years.
The ARAC also announced the recipient of this year's Maddie Simons Arts Advocate Award: Mary McReynolds of Virginia.
She was the driving force in the formation of the group to renovate the Lyric/State Theatre in Virginia and has overseen the operations of the First Stage Gallery, arranging for the exhibition and sale of works by local, regional, and national artists since 2006. She also organized monthly sessions for writers, poets, and storytellers as well as a group of painters who meet weekly in the gallery. McReynolds is committed to the community and held a seat on the Virginia City Council until this year.
The 19th Annual Arts and Cultural Heritage Arrowhead Arts Awards will be presented on Friday, May 26 at the Lyric Annex in Virginia. The event will be from 6-8 p.m. The event is open to the public.
Here's the music for this week:
Thursday, May 4:
Jim and Michele Miller, Poplar River Pub, 6 p.m.
Jon Miller, Gun Flint Tavern, 7:30 p.m.
Friday, May 5:
Gene Lafond and Amy Grillo, Voyageur Brewing Co., 4 p.m.
Blues Happy, Grandma Ray's, 8 p.m.
TBA, Gun Flint Tavern, 8:30 p.m.
Saturday, May 5:
Bothers in Arms, Voyageur Brewing Co., 4 p.m.
Joe Paulik, Lutsen Resort Lobby, 7 p.m.
Jim and Michele Miller, Gun Flint Tavern, 8:30 p.m.
Sunday, May 7:
Timmy Haus, Gun Flint Tavern, 7:30 p.m.
Tuesday, May 9:
Jon Kallberg, Poplar River Pub, 6 p.m.
Thursday, May 11: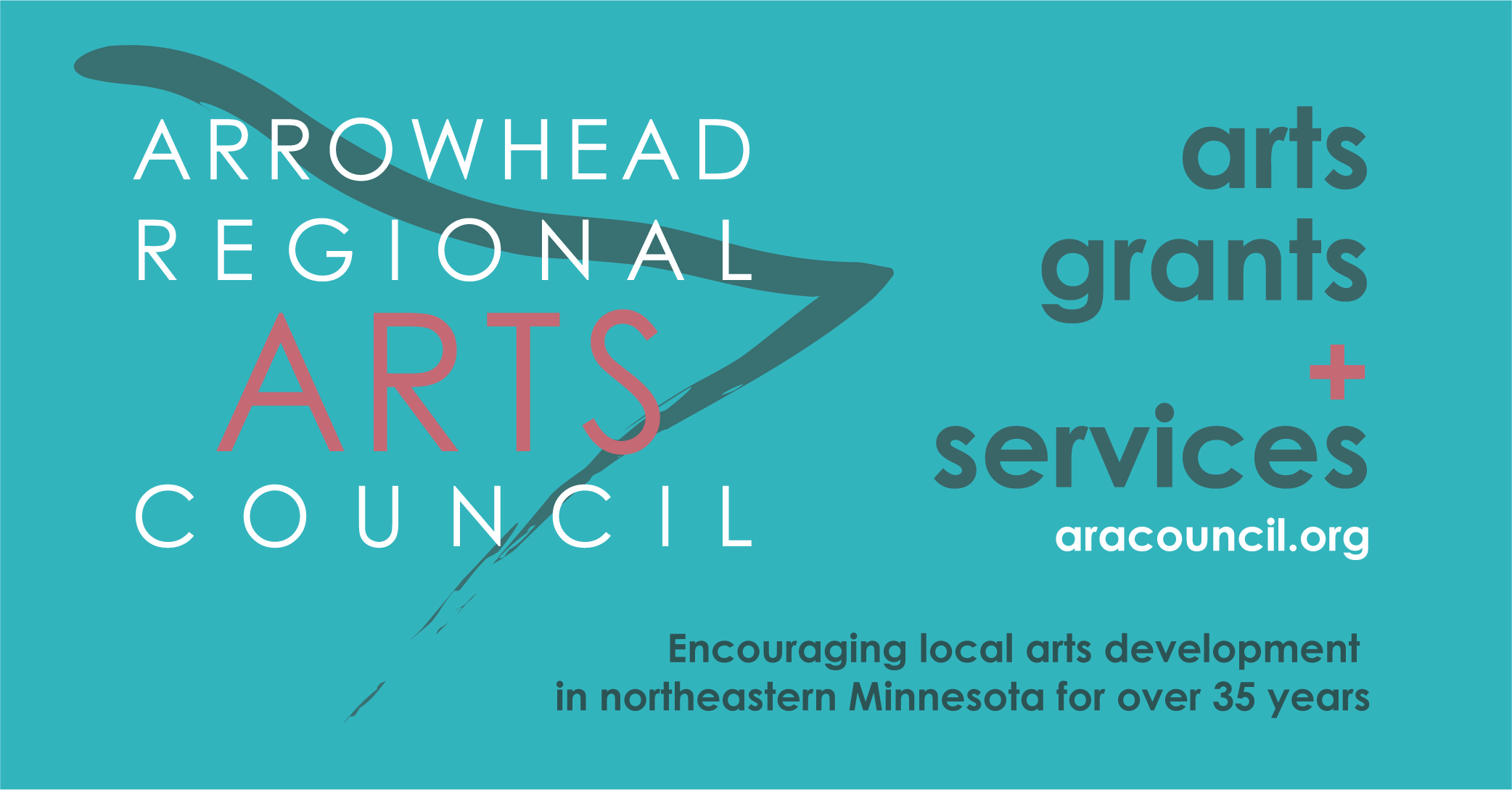 We have an interesting selection of photos this week. Take a look:
First, we found some neat photos of birds.
And we found some great landscapes.
And last, but not least, this proof of spring.
Enjoy your weekend everyone!
P.S. If you enjoy getting this blog every week, please consider making a donation to keep it alive and kicking. Thank you.