Summer has arrived. We can always tell when we see the those maroon sails of North House Folk School's schooner, the Hjordis, as it plies the waters around Grand Marais. And, of course, Lake Superior talks beautiful colors of blue.
This weekend is a celebration of all these things, with lots of activities and events.
First up is the second session of Arrowhead Sketchers, a group of artists who get together every Thursday to draw (and paint and sketch) the world around them. This week, the sketchers will meet at 4640 Cascade Beach Road for lots of opportunities to sketch rocks, water, trees, architecture. Artist Kathy Weinberg is hosting. All invited at 5 p.m.
This weekend will be a busy one at the Grand Marais Art Colony as it hosts "Findings: A Jewelry Symposium," featuring a wide variety of classes, demonstrations, artist talks and a catered panel lunch discussion.
Michael Boyd, a nationally renowned jewelry designer, metalsmith, and lapidary artist, is the keynote speaker as well as an instructor for the event.
Boyd will give an Artist Talk at the Johnson Heritage Post at 5:30 p.m. Friday, where he will talk about the evolution of his work as well as the major influences that have given him artistic direction.  Other Artist Talks scheduled over the weekend include Casey Sheppard, jewelry artist, mountain biker and freelance writer, who will speak at the Heritage Post at 5:30  p.m. Thursday. On Saturday, jewelry artists Jennifer Merchant and Vincent Pontillo-Verrastro will speak at 9 a.m. and 10 a.m. respectively at the Heritage Post.  Tuition for each Artist Talk is $10. The three artists will participate in a panel discussion at a lunch at the Cook County Community Center at noon on Saturday. And on Saturday evening, there will be a group Trunk Show from 6-7:30 p.m. at the Grand Marais Art Colony.  For more information, to register for classes and the lunch, click here.
There are lots of other art opportunities this weekend, too.
Authors Sarah Stonich  ("Shelter") and  Mark Neuzil ("Canoes") will be on WTIP's The Roadhouse to talk about their books, and Pyrrha, the musical group that will play during the screening of the silent movie, The Fall of the House of Usher" at the ACA on Saturday, will be on the show, too. (See below for more info.)
Then, at 8 p.m., local writer and poet Levi Axtell will perform at Drury Lane Books' Full Moon Reading and Open Mic.
Each full moon, Drury Lane Books invites the public to gather around the fire and hear local writers read their work or the work of others. If you have a story or poem to share, bring it. Axtell will also will also facilitate an open mic with his reading. All invited to enjoy the spoken word and the moon rising over the lake on Friday night.
Saturday kicks off with the Cook County Market, which is held in the Senior Center parking lot from 9 a.m. to 1 p.m. each week. The market features a wide variety of arts and crafts as well as artisan breads and more.
Kah-Nee-Tah Gallery in Lutsen is hosting an event on Saturday, too. Entitled "Celebrating Anishinaabe Women," the event features author Colleen Baldrica of the Pembina Band of Ojibwa, who will share some stories and talk about her book, "Tree Spirited Women." Baldrica will also lead a drum circle, weather permitting.
The gallery will also feature artist Susan Zimmerman of the Grand Portage Band of Ojibwe, who will be introducing her new collection of handmade, gourd drums. The event will be held from 1-3 p.m.
Then, at 4 p.m., Last Chance Gallery of Lutsen will hold a bronze pour, an exciting event to watch at any time. Open to the public. Free.
On Saturday night, plan on attending Pyrrha at the Arrowhead Center for the Arts. The Minneapolis-based string ensemble will perform their original score to the Jean Epstein's 1928 silent film, "The Fall of the House of Usher."
Based on Edgar Allen Poe's Gothic horror story, the film seethes with dreamy visual experimentation and surreal imagery. A psychological tale of confusion between reality and pictures, the 90-year-old cinematic gem resonates with campy melodrama perfect for the age of social media. The trio PYRRHA equally experienced in rock clubs and art galleries as classical concert halls, combine musical genres ranging from folk tunes to experimental sound for their lush score, bringing this silent film alive for contemporary audiences. The performance will be held at the Arrowhead Center for the Arts at 7:30 p.m. Ticket information is available from northshoremusicassociation.com ,   Check out this preview here.
For more great music, Papa Charlie's Songwriter Series on Monday at 8 p.m. will feature The Sea The Sea, an Upstate New York-based indie folk-pop duo-band featuring what Huffington Post calls, "Two of the loveliest male-female voices you might ever hear this or any other year."
The duo has won accolades and awards around the country. Here's a video to see what they do.
There are some great exhibits to see this weekend, too.
The Spring Art Underground Show at the Betsy Bowen Galleries and Studio continues this month, with a wide variety of artwork from local and regional artists.
The Johnson Heritage Post is featuring an exhibit by the Frozen Photographers, "Be There or Be Square." The exhibit continues through June 17.
Tettegouche State Park continues its exhibit of the work of Adam Frankiewicz.
In Duluth, a fascinating exhibit has opened at the Great Lakes Aquarium entitled "Black Gold," which interprets the important history and threatened existence of sturgeon through the work of multiple artists.
Sturgeon have been on Earth for more than 100 million years, but have become endangered due to over-harvesting and diminishing natural habitat. The exhibit is entitled "Black Gold" because of the high price of their caviar. The exhibit at the aquarium continues through Sept. 4.
The Tweed Museum of Art on the campus of the University of Minnesota-Duluth, continues its exhibition "A Thousand Words," which features images of people in their environments.
In Thunder Bay, the exhibit LU RetroGraduate Exhibition continues at the Definitely Superior Art Gallery through June 17.
At the Thunder Bay Art Gallery, the St. Patrick High School artists are featured.
 Upcoming
 Next weekend is one of the highlights of the summer season as North House Folk School presents the Wooden Boat Show and Summer Solstice Festival June 16-18.
The event features rows of hand-made and unique watercraft, a boat parade, craft demonstrations, an evening square dance, the boat and tool auction, speakers, a pop-up craft show and, of course, the Summer Solstice Pageant presented by the Harbor Hill Players.
There are lots of classes featured next weekend, too, as well as music, food and more. For all the event details, click here. Stay tuned for details next week.
Window Shopping
In Other Art News
Marty Harris is opening a show at Hopkins Center for the Arts on July 14.
Scott Lloyd Anderson will hold an Open Studio day from 10 a.m. to 4 p.m. on Saturday, June 10 at his studio, 3856 Blaisdell Ave. in Minneapolis.
Bob DeArmond, executive director of the Arrowhead Regional Arts Council is retiring this month, after 30 years working to develop and promote the arts community in the Arrowhead. A Good-Bye Party will be held in the August Fitger Room in Fitger's Complex at 5:30 p.m. June 15. All invited.
The new executive director of ARAC has been named: Drew Digby will begin at ARAC on July 11. Currently Bigby is an economic and strategy analyst for the Iron Range Resources and Rehabilitation Board.
Digby has been the regional analyst for the Department of Employment and Economic Development and was an instructor of Journalism, History, and Advocacy and Political Leadership at the University of Minnesota, Duluth. He ran a pop-up art gallery in Duluth called Studio 3 that had a successful run, including the WTF! Feminist Art Show that included works from more than 80 artists. He has also run a consulting business that helps artists with career and business strategies.
And finally, another look at the 4North exhibit currently at Norway House in the Twin Cities.
Here's the music for the week:
Thursday, June 8:
Joe Paulik, Beach Bonfire, Lutsen Resort, 6 p.m.
Ian Alexy, Gun Flint Tavern, 7 p.m.
Friday, June 9:
Billy Johnson, Voyageur Brewing Co., 4 p.m.
Portage, Grandma Ray's, 6 p.m.
Flyodian Slip, Gun Flint Trail, 8 p.m.
Eric Frost, Bluefin Grille, 8 p.m.
Saturday, June 10:
Bug Dope, Cascade Lodge Pup, 7 p.m.
Eric Frost, Lutsen Resort, 7 p.m.
Jim & Michelle Miller, Voyageur, 7 p.m.
Pyrrha, "The Fall of the House of Usher," Arrowhead Center for the Arts, 7:30 p.m.
Flyodian Slip, Gun Flint Tavern, 8 p.m.
Timmy Haus, Papa Charlie's, 9:30 p.m.
Sunday, June 11:
Jim & Michelle Miller, Gun Flint Tavern, 8:30 p.m.
Monday, June 12
Open Mic Night, Grandma Ray's, 6 p.m.
The Sea The Sea, Monday Songwriter Series, Papa Charlie's, 8:30 p.m.
Joe Paulik, Bluefin Grille, 9 p.m.
Wednesday, June 14:
Open Mic Night, Gun Flint Tavern, 5 p.m.
Date Night with Gordon Thorne & Friends, North Shore Winery, 7 p.m.
Briand Morrison, Bluefin Grille, 9 p.m.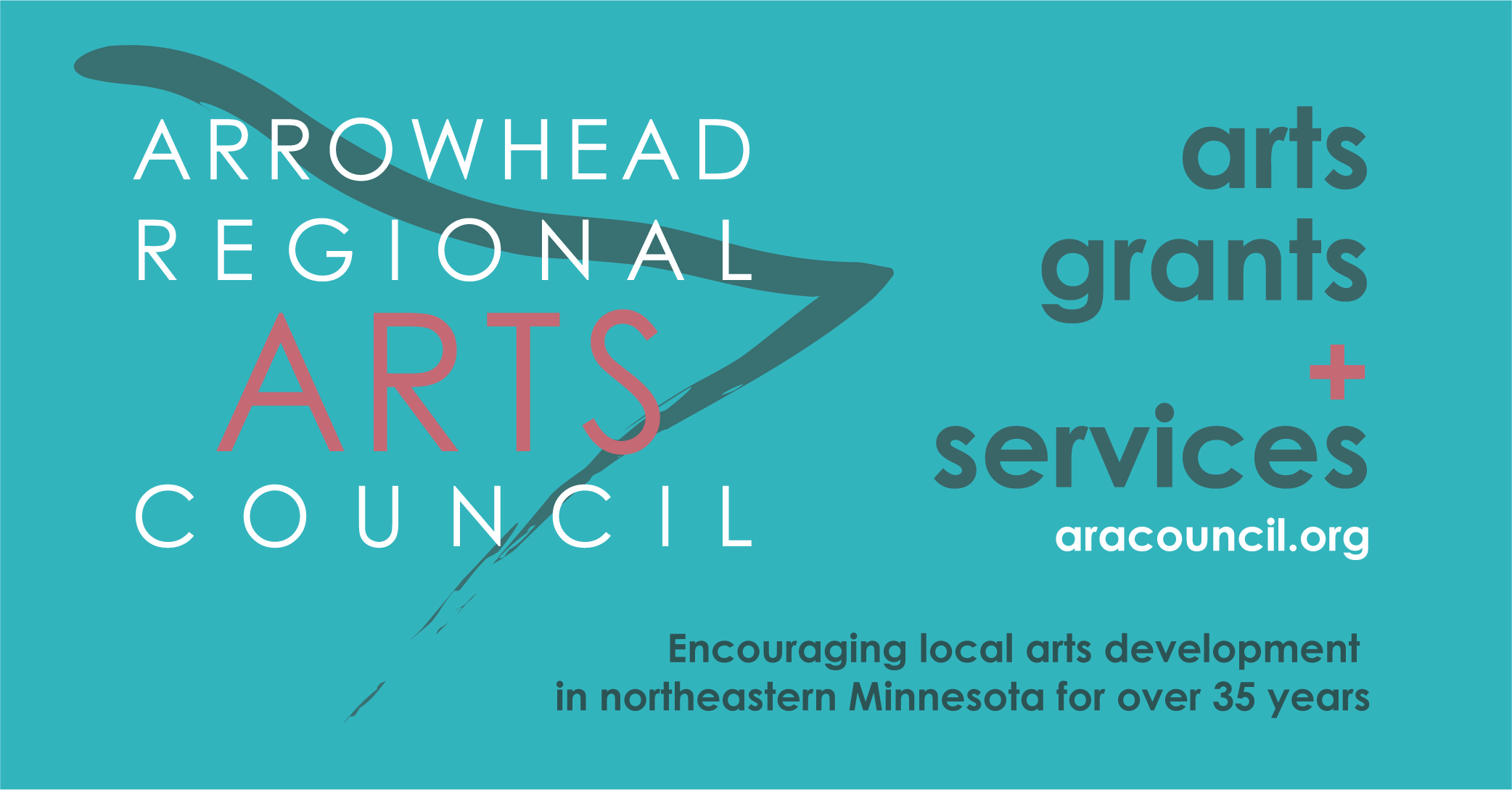 Here are some of the photographs we found this week. Let's start with wildlife.
And then we have some beautiful landscapes.
And last, but not least, this one:
Have a good weekend, everyone!