Greetings from Grand Marais, where the first lupines of summer bloom in gardens and along roadsides throughout the county.
This week, look for author talks, art openings, a celebration and lots of great music.
Thursday is a busy day in Grand Marais.
First up is a presentation by William Durbin, a two-time Minnesota Book Award winner, who will give a presentation at the Grand Marais Public Library at 1 p.m. on Thursday.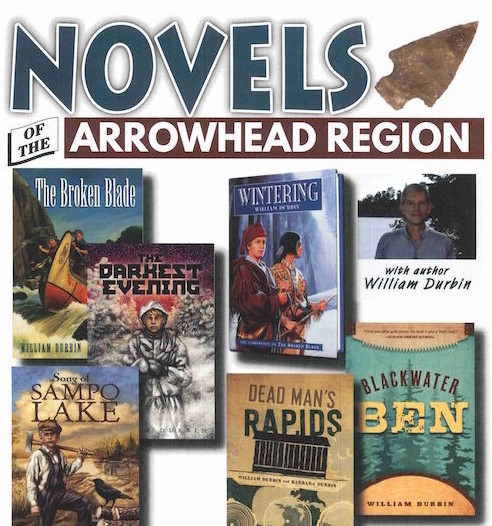 Durbin's novels focus on the history of Northeastern Minnesota and include "Dead Man's Rapids," "The Winter War," "El Lector" and "The Broken Blade," to name a few. He will talk about how he developed and researched his novels, and show slides of archival photos that help bring history to life. The presentation is free. All invited.
The Grand Marais Art Colony will celebrate the renovation of the Founder's Hall, the 100-year-old historic building that is now the Visual Arts Studio, with a reception and open house from 4-6 p.m. Thursday. Originally the St. Johns' Catholic Church, the building was purchased by the Art Colony in the 1960's.
With a rotting structural beam, no insulation, and inadequate lighting, the Historic Building needed much love.  Thanks to the generous individual donors and the Arrowhead Economic Opportunity Agency (AEOA); Cook County,  and the McKnight Foundation, the Art Colony has invested more than $130,000 into the building to preserve it for future generations. Everyone is invited to the open house. Refreshments will be served.
Also on Thursday, representatives from the Minnesota State Arts Board will be in Grand Marais. They will give a presentation on how the State Arts Board can help individuals and organizations at North House Folk School from 4:30-5:30 p.m. Free. To register, click here. Individual appointments can also be set up by calling Natalie Kennedy at 61-215-1617 or email her at natalie.kennedy@arts.state.mn.us
The Arrowhead Sketchers will meet at the Blue Moose Garden Center from 5-7 p.m. on Thursday. The public is invited to join the Sketchers to draw, paint or photograph the unique garden center architecture, flowers and garden decor. Free.
A new exhibit opens at the Johnson Heritage Post on Friday. The exhibit, entitled "The Minneapolis College of Art & Design Alumni Art Show," features artwork by six artists including Reid Thorpe, Sarah Evenson, Evan Abrahamson, Hannah & Nick Love, Sarah Wieben and Sandra Felemovicius.
The exhibit includes paintings, photographs, drawings and encaustic work. The opening reception is from 5-7 p.m. on Friday with cool jazz by Chris Gillis and Max Bichel. During the show, an original Bernie Quick 3-panel painting donated to the Johnson Heritage Post's Permanent Collection by the Minnesota College of Art and Design, will be presented. All invited. The exhibit continues through July 16.

Also on Friday, Minneapolis dancer/performance artist Patrick Scully will be interviewed on WTIP's The Roadhouse, which airs from 5-7 p.m. Scully will perform his piece on Walt Whitman at the Grand Marais Public Library at 3 p.m. Saturday.
Also on Friday, the Thunder Bay Art Gallery will hold an opening reception at 7:30 p.m. (EDT) for a new exhibit "The Perspective From Here: 150 Artists From The North."  The exhibit is organized to mark Canada's sesquicentennial.
Expect to see two-and three-dimensional art in all mediums from ceramics and textiles to paintings and photography.
 Dovetailed with the exhibition will be a roster of public events and online opportunities to enliven and engage audiences with the thematic Threads found throughout the show. The exhibit continues through Sept. 24
Saturday begins with the Cook County Market, featuring arts and crafts by local artisans as well as baked goods, including artisan breads and lemon bars.
The Cook County Market is held in the Senior Center parking lot from 9 a.m. to 1 p.m. on Saturday.
At 1 p.m. on Saturday, Bob Tamanaha will give a pottery demonstration in the Grand Marais Art Colony's clay studio. All invited. Free.
And then, probably the piece to resistance for the weekend, Minnesota author Lorna Landvik will be the featured speaker at a Writer's Salon at Drury Lane Books from 7-8 p.m. on Saturday.
Landvik, who is a great public speaker, will discusses her newest novel, "Once Upon a Blue Moon Lodge,"  the sequel to her very popular first book, "Patty Jane's House of Curl."
In her new novel, Landvik follows Nora Rolvaag (the do-or-die-trying daughter of Patty Jane) and a cast of characters between city and wooded retreat, Minnesota and Norway, through a past that's secret and a future that's promising, but uncertain. With her trademark wit and warmth, Landvik is sure to entertain as well as give insight into writing and the characters she has developed in this evening presentation. Everyone invited. Free.
And not to forget the Park Point Art Fair in Duluth June 24-25. This is great art fair in a wonderful setting on Park Point.

This year, 120 artists have been juried into the show. Paintings, pottery, fiber art, glass, metal, jewelry and more are represented. There's live music, too, as well as a variety of food vendors. The Art Fair is open from 10 a.m. to 5 p.m. daily. It's always a great show.
In Thunder Bay, the Baggage Building at Prince Arthur's Landing will hold its Waterfront Art Sale June 24-25.
The exhibit includes art in a wide variety of mediums.
There are some great on-going exhibits on the North Shore as well.
The Spring Art Underground Show continues at Betsy Bowen Gallery and Studio, 301 1st Ave. W., in Grand Marais. The exhibit features work by more than 30 local and regional artists as well as Betsy Bowen's woodcuts and books.
The Cross River Heritage Center is featuring a Quilt, Vintage Needlework and Fiber Arts show through July 31.
The Heritage Center is also holding a quilting next month class entitled "Quilting with Leftovers" with Minnesota master quilter Coralyn Koschinska. The class will be held from 9:30 a.m. to 3:30 p.m. on July 15. Class size is limited to eight participants. Call Suzan at 218-663-7706 to sign up for the class or for more info.
The Tweed Museum of Art continues its outstanding exhibit, 1,000 Words, with images of people captured by photographers from around the world over the years. Here's a great photo by Henri Cartier-Bresson that is in the exhibit, which continues through the summer.
Also on-going at The Tweed: "Sinew: Female Native Artists of the Twin Cities."
The exhibit, featuring works in a variety of mediums, continues through Sept. 24.
Upcoming:
The Duluth Art Institute will display two new exhibitions next week with an opening reception from 5-7 p.m. on Thursday, June 29. Briand Morrison will play.
The exhibits include a solo exhibit by Jonathan Thunder, "Peripheral Vignettes," which features all new paintings and will be accompanied by a color catalog, an video screening, and an artist talk and book signing.
The second exhibit at the Art Institute, "Play" showcases the work of three artists—Robert Dewitt Adams, Elizabeth LaPensee, and Christoper Selleck—who all explore games, gaming and game mechanics in their work; and artist Robb Quisling has been commissioned to create a game of croquet in the corridor space. Tie-in programs will happen throughout the run of show, from a game night and an artist talk to a lecture.
The Summer Hovland Arts Festival is next weekend, July 1-2, at the Hovland Town Hall.
This popular festival features arts and crafts from Hovland as well as county wide artisans in a variety of mediums. Wood-turning, jewelry, paintings, photographs, pottery and more are featured at this show. Food is also available and a great selection of local musicians will play including Jim McGowan, Boyd Blomberg, Joe Paulik, Common Ground, Rod & Caribou to name a few. Stay tuned for details next week.
The Cross River Heritage Center and the Schroeder Area Historical Society will hold the Lundie Home Tour again this year, as a fundraiser.  Four new sites on the North Shore are included in this tour, which will be held July 8. For more information and tickets, contact the Cross River Heritage Center at 218-663-7706.
The 27th annual Grand Marais Arts Festival, featuring work by more than 70 local and regional artists, will be held in downtown Grand Marais July 8-9.
There are lots of things planned for the event, including art activities, a Clothesline Art Sale, a raku firing and more.
Cook County artists participating in the festival include Maggie Anderson, Gail Anderson, Betsy Bowen, Tom Crosby, Joan Farnam, Nancy Hemstad Seaton, MaryJane Huggins, Judith Johnson, Mary MacDonald, Jeff Morgan, Neil Sherman, Natalie Sobanja and Cooper Ternes.
Stay tuned for details. To find out more, click here.
 Opportunities:
 Singers of every age are invited to participate in "Hearing Our Voices: A Community Choral Recording Project" sponsored by the North Shore Music Association, Bethlehem Lutheran Church and the Sky Blue Jazz Ensemble. The objective of the project is to provide a recording experience for  a community-wide choir, using the annual Jazz Service at Bethlehem Lutheran as the template and to attract young singers into the choral community. Everyone is invited. Rehearsals will be held at the church at 7 p.m. on June 28 and July 5 with a performance at the church on July 9 at 10 a.m.. The recording will be held at the church on July 15. This should be a fun singing experience. For more info, contact mike.debevec@gmail.com or phone 218- 387- 2522.
 Painting in the BWCA with Neil Sherman, outfitting by Hungry Jack Outfitters. Join plein air painter Neil Sherman for three-days of painting and canoeing in the Boundary Waters Canoe Area Wilderness July 17-20.
The group will be painting on scenic Duncan and Rose Lakes. Rose lake is well-known for it's amazing views from the palisades along the Border Route trail, its quaint waterfalls and infamous Stairway Portage.  Hungry Jack Outfitters will provide everything except your sleeping bag and painting equipment.This will be an excellent experience for the beginning paddler and/or painter but is open to all levels of experience.  If you've been wanting to learn to paint and visit the BWCAW this class will be perfect for you. Class size is limited so make sure to register early. For more information and registration contact: Nancy Seaton at Hungry Jack Outfitters, 800-648-2922.
Registration is now open for the North Shore Readers & Writers Festival, which will be Nov. 2-5. Sponsored by the Grand Marais Art Colony and Drury Lane Books, the festival features authors, workshops and all-around engagement with the written word. For more info and to register, click here.
Window Shopping:
Here's the music schedule for the week:
Thursday, June 22:
Eric Frost, Lutsen Resort, 6:30 p.m.
Friday, June 23:
Art Vandelay, Voyageur Brewing Co., 4 p.m.
Portage, Grandma Ray's, 6 p.m.
Evergreen Grass Band, Gun Flint Tavern, 8 p.m.
Pushing Chain, Bluefin Grille, 9 p.m.
Blues Happy, Grandma Ray's, 9:30 p.m.
Saturday, June 24:
Joe Paulik, Voyageur Brewing Co., 4 p.m.
Jim & Michele Miller, Cascade Lodge Pub, 7 p.m.
Pushing Chain, Lutsen Resort, 7 p.m.
Evergreen Grass Band, Gun Flint Tavern, 8 p.m.
The 4ontheFloor, Papa Charlie's, 9 p.m.
Frequency Rising, Grandma Ray's, 9 p.m.
Sunday, June 25:
Pushing Chain, Skyport Lodge, 5 p.m.
Mark Joseph and American Soul, Gun Flint Tavern, 7 p.m.
Monday, June 26:
Open Mic Night, Grandma Ray's, 6 p.m.
Mark Joseph and American Soul, Gun Flint Tavern, 7:30 p.m.
Joe Paulik, Bluefin Grille, 9 p.m.
Tuesday, June 27:
Teague Alexy, Gun Flint Tavern, 7:30 p.m.
Wednesday, June 28:
Open Mic Night, Gunflint Tavern, 5 p.m.
Date Night with Gordon Thorne & Friends, North Shore Winery, 7 p.m.
Pete Kavanaugh, Bluefin Grille, 9 p.m.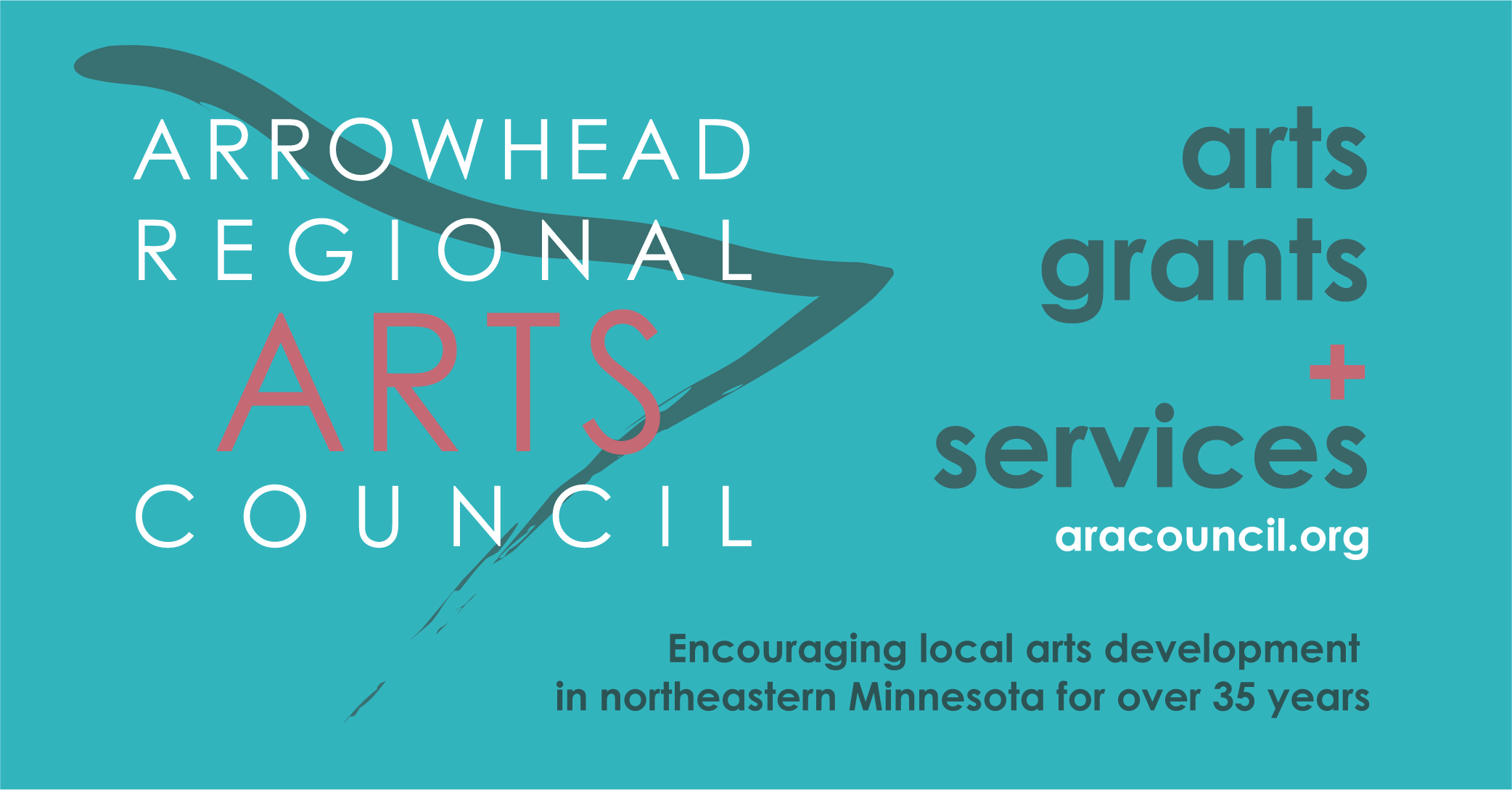 We found some great photos this week. Here's a selection.
Let's start with wildlife.
Here are some photographs of inland lakes.
And here's a fun photo of blooming lilacs.
Lake Superior always looms large.
And finally, our favorite of the week:
Have a great weekend, everyone!